Listen to the Podcast
If you have been in the internet space for quite awhile, you probably have seen or heard of people writing ebooks, making a lot of money from writing ebooks, and it changed their lives completely.
While that's not completely false, there are some caveats and things you need to understand of these money-making endeavor and the path that you need to take in order to really make ebooks successful for you.
Now, I have written a dozen of ebooks so far. In fact, paper backs and ebooks, done a lot of courses which I will share with you in a bit and really create a lot of businesses online over the last decade.
You might be getting into ebooks because you are trying to make some money on the side, you're trying to build a business, you trying to gain business exposure — whatever the case may be, that's totally fine. But I want yo to really think deeper into the subject matter, if you are serious about it, because there's more work around it than just writing an ebook.
Process on how to make money from eBooks
Let's take a look at buying a car.
The seller makes money from the frontend and the backend. The frontend is the actual cost of the car, while the backend involves the warranties, upgrades, and the likes.
The real money is on the backend sales.
It is the same with ebooks. The backend is where the huge money is made.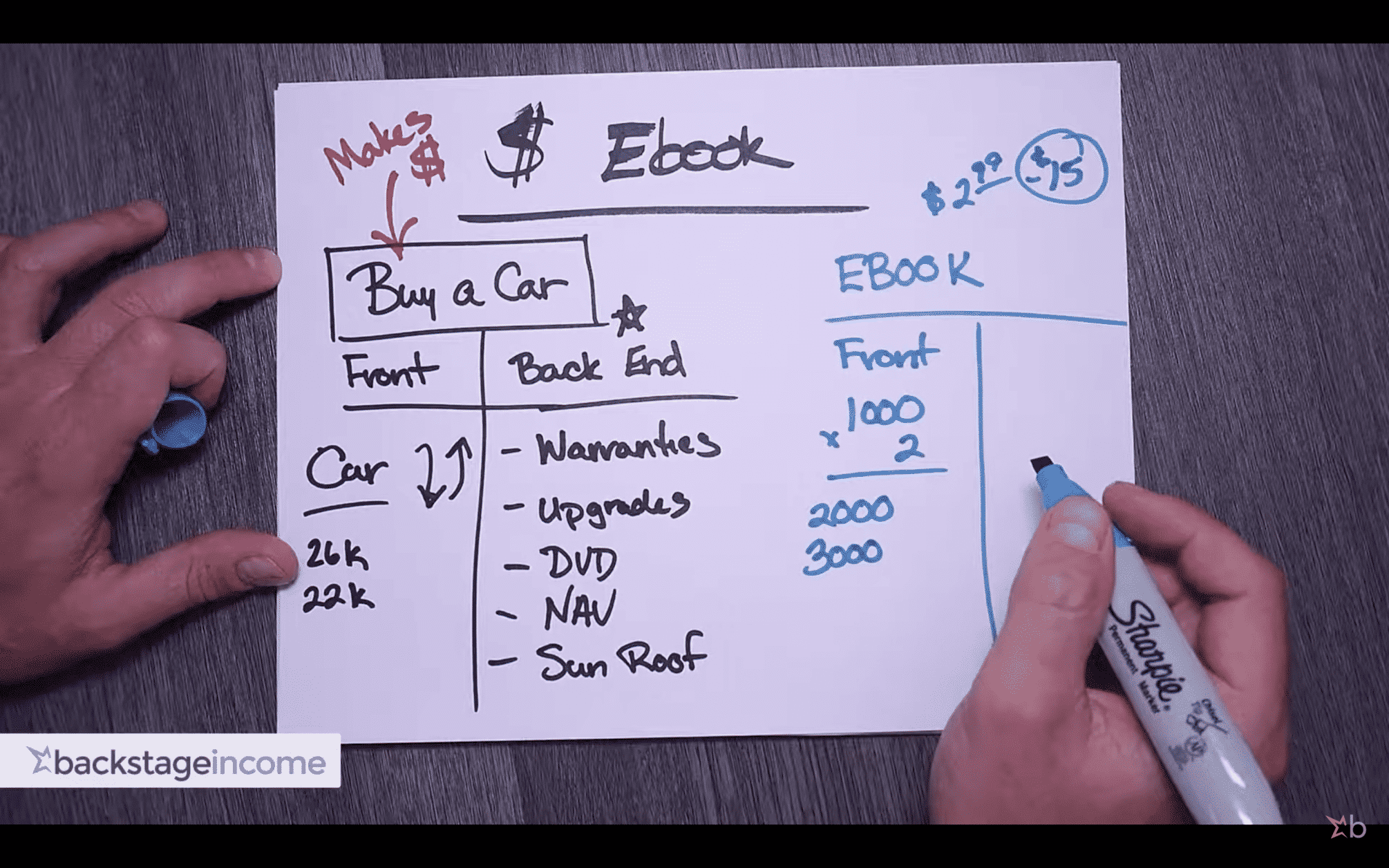 Backend of eBooks
Selling additional products in your ebook.
If you have the book, inside the book you can write some notes. Like offer your other products.
It is the perfect product platform where you can advertise your other products and sell them.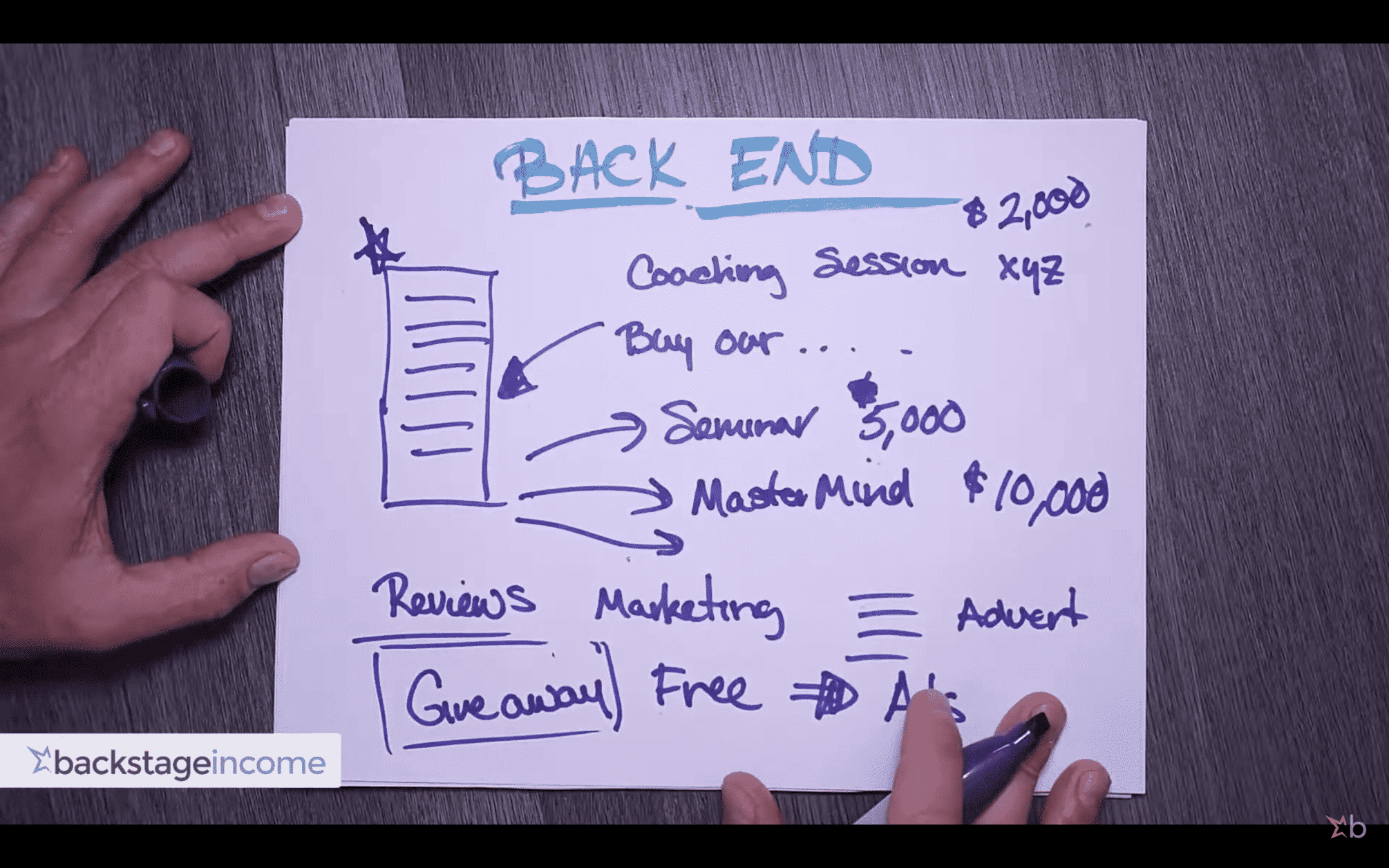 A marketing strategy done by most people is they "give away" free books, where in reality, they are using those books as advertisement to much more valuable products like for seminars, coaching sessions. If they get one or more people, it more than makes up for this book.
The majority of the money is made on the backend and not on the frontend.
If you are thinking that you are going to write a book and sell 20,000 copies and could be $15 a pop, and I'm going to make a fortune. That's not how the business world works.
You have to first really engage the customer. Get them to be interested in your book. Once they are interested, that's when you can do the upsells for whatever products or services you offer.