Listen to the Podcast
Hey, this is Sasha.
Today I want to share with you 10 critical tips if you're launching your ebook or a paperback book.
These 10 tips are for those who are just getting started in writing.
I'll show you:
how to speed the process up
what to watch out for
some critical mindset that you want to pay close attention to
Here're key tips for beginner writers.
Key tip #1 – Build Trust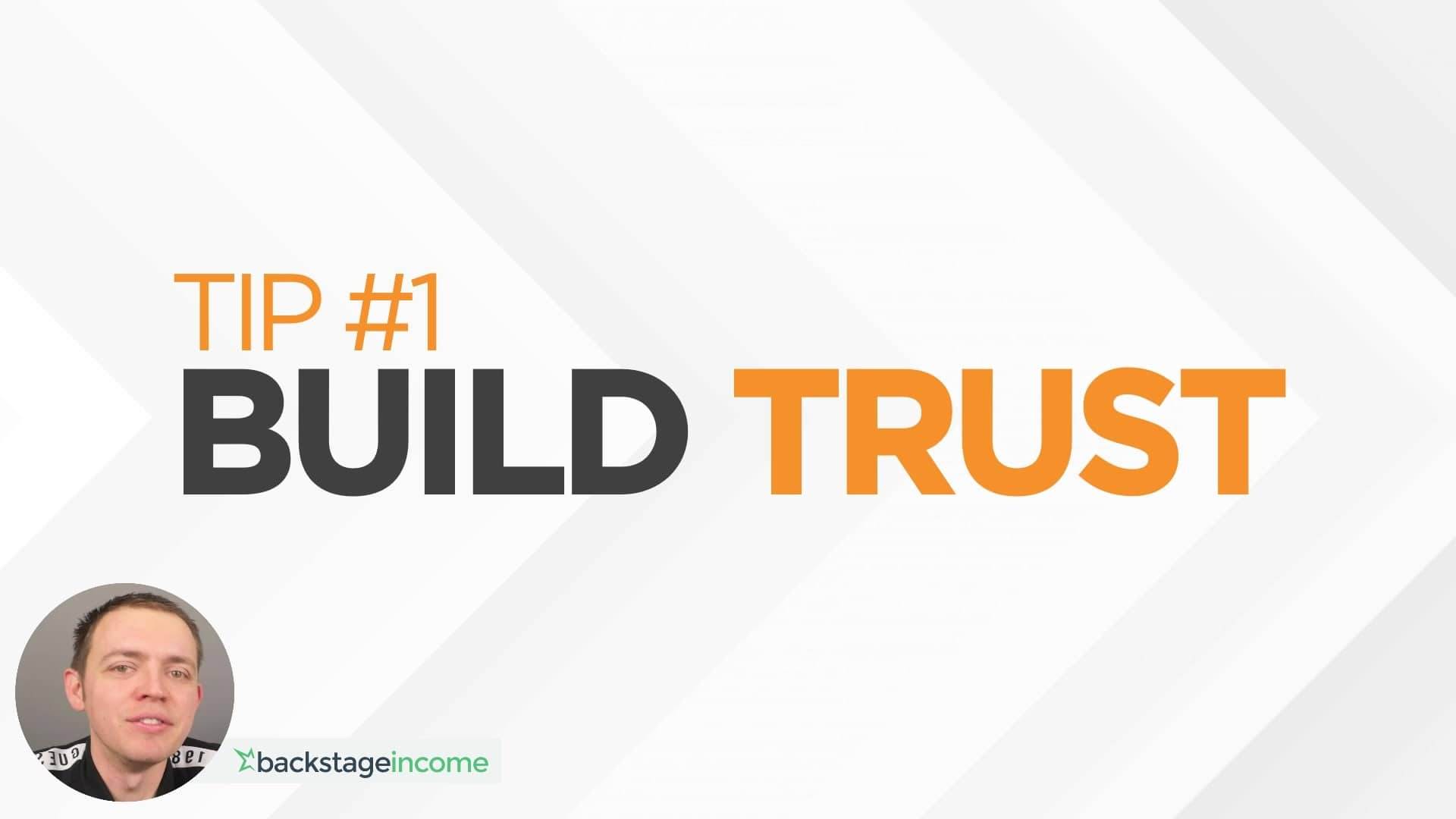 Building trust means when you're going out for your audience, and you try to connect with them, you have to have some form of trust. 
The only reason people would read your book as if they trust you. Or if they're interested in the subject matter or they need to solve a problem of some sort.
They won't just pick up a book and spent 10 hours with you reading your book if they don't believe in you or in the message that you have to say.
You have to build trust.
If you don't have an audience, then you need to get an audience and build trust with that audience.
Key tip #2 – Do a Survey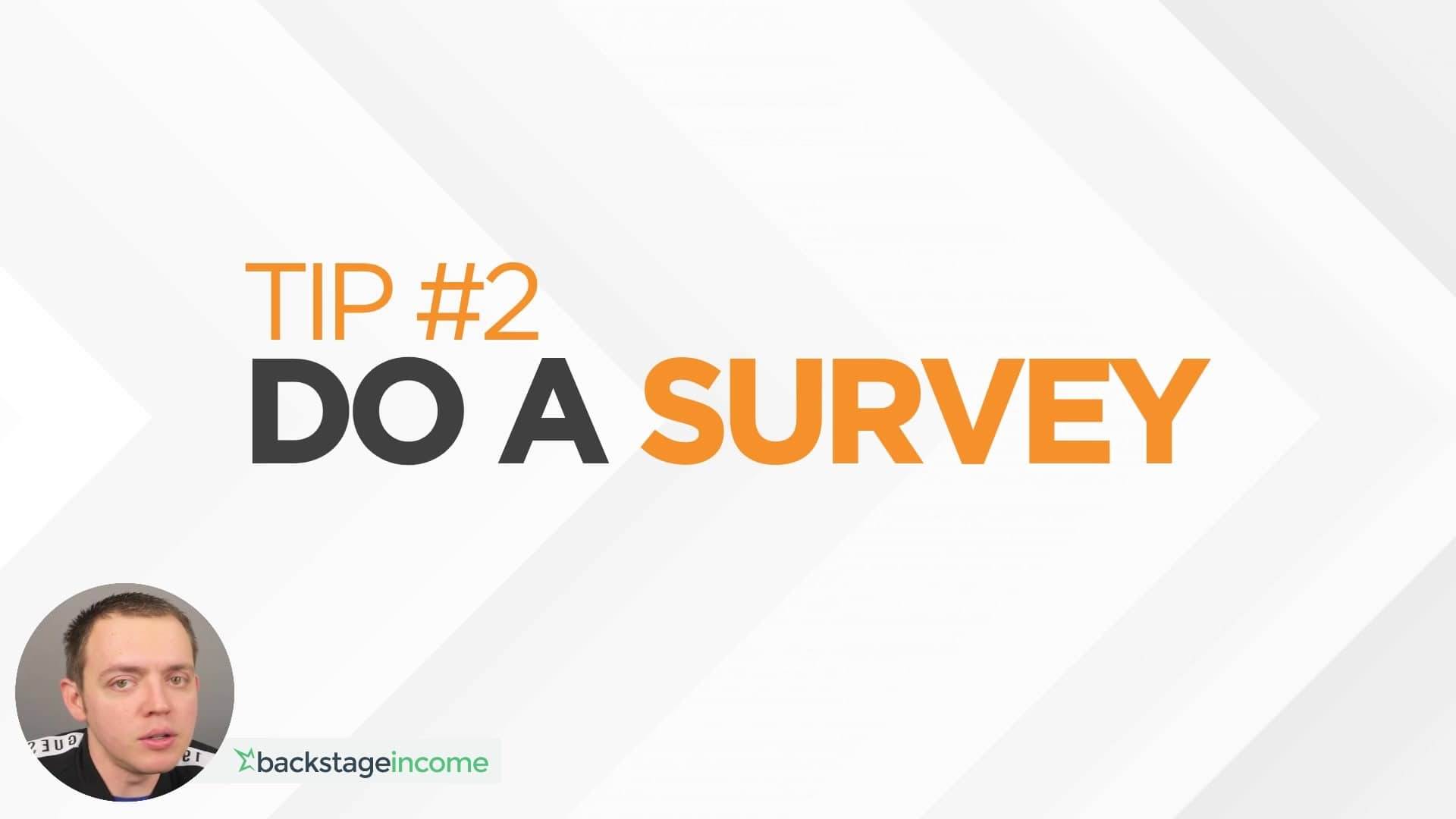 The second thing is you're going to do a survey even if you don't have a book idea in mind. 
Most people write book ideas and then start writing a book. That's not bad if you want to play and learn about the book writing process. And sometimes, if you have a big enough audience, you can still penetrate and do quite well with your book.
That's the case as long as your audience pool size is big enough. However, if you're just getting started and if you have a list of 200 people story is a bit different.
You have to build some good trust with them. And it's wise to do a survey before you even start writing your book. That way, you can know what book to write.
For example, take a look at this channel. We might have a book that's about basic financial needs. We might have a book about how to get out of debt. Also, we might have a book about building and growing a business.
The thing is that all those people are at a different point in stages in their life. Some people are trying to get out of debt. Other people are trying to build a business. Because of that, you need to understand what type of books you want to write.
Doing a survey will help you stay focused and on-topic to understand your audience and what they're interested in.
Otherwise, you could be writing a book that could be a failure. If that happens, you can use it as a giveaway.
Either way, doing a survey can help in a big way.
Key tip #3 – Affiliate Strategy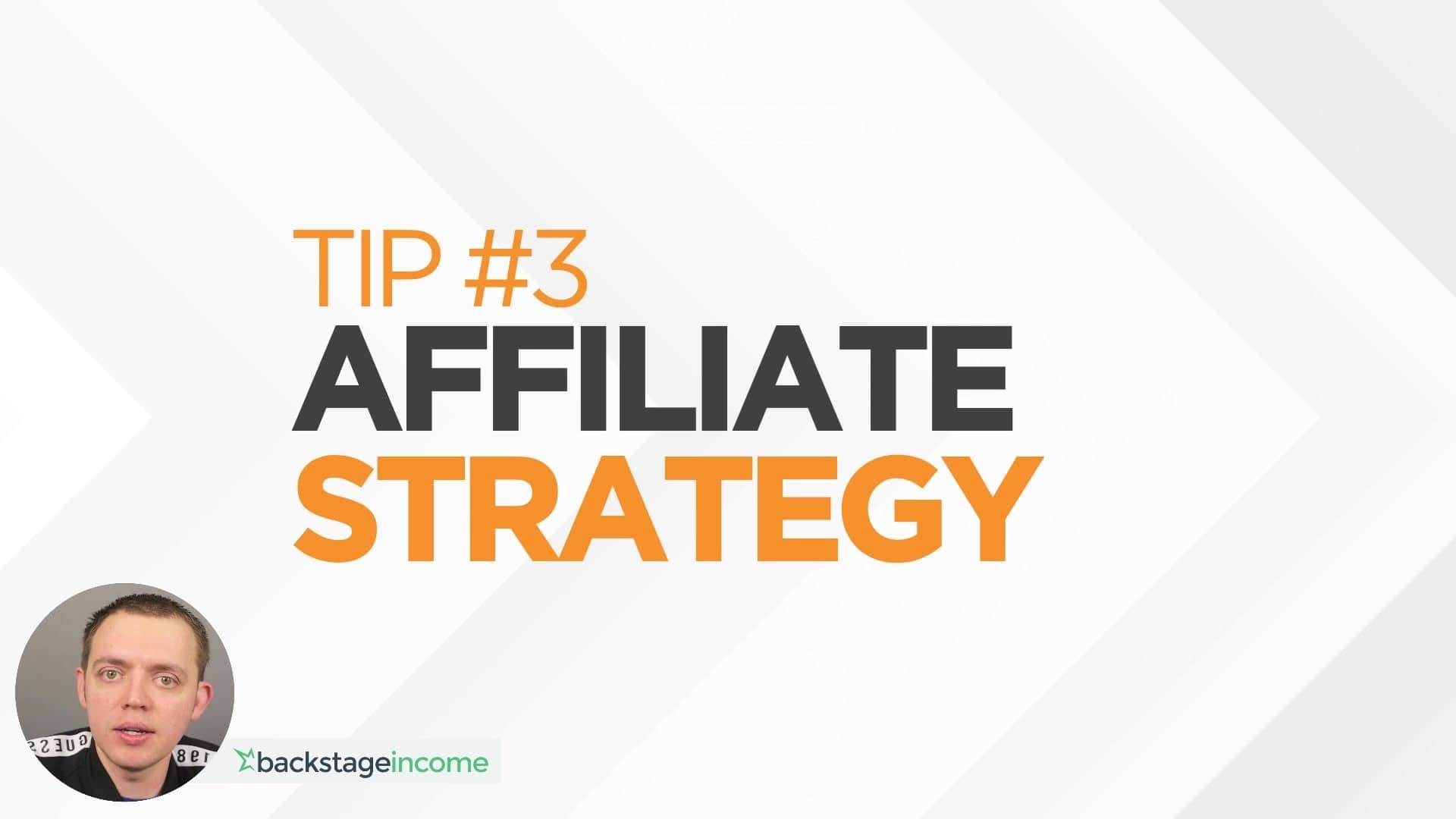 Thinking about your affiliate strategy is crucial. It's one of the reasons why books are given away. These days you can sell a book very cheaply for $0.99. And it is because of affiliates.
You might think what affiliate is?
It is really putting a link, some message for where the next step is. And then if you take action on that next step, or buy something from that link than the writer would get a commission.
Or a writer can get a cut or percentage of the sale.
You have to think about your affiliate strategy in place.
Are you going to have affiliate links within your book?
Or affiliate programs that you can make additional money and revenue from?
That's your decision. Whatever you decide, it's a win-win situation.
Key tip #4 – Think Pre-Orders & Beyond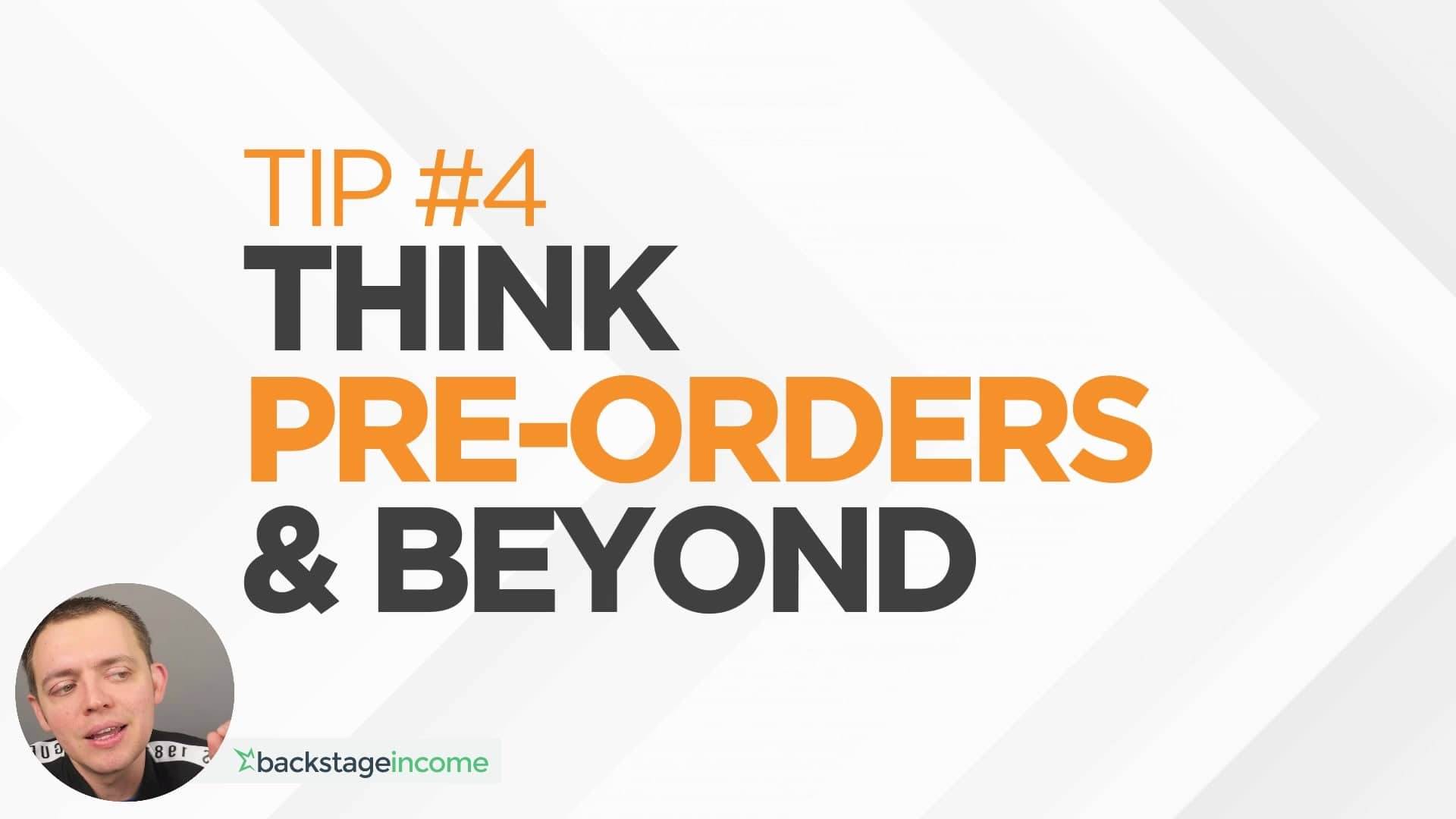 When you're writing about your book, and you're getting things going well, what about the preorders?
Can you make more money if you can do preorders?
Can you get more sales?
For example, if you do bulk packaging. Let's say you get 10 books for $2 apiece. That way, you can give it away to your friends and buddies, especially if you're doing a print book.
If you're doing things like beyond the book, you have to think about what is the next step. Maybe somebody bought your book. They love the book, they love the content, but they want to know more.
Well, how to take them to the next level?
A video course, a coaching program, or a webinar?
What's beyond the book? You have to think about that now. Think about that. What else you can give to your audience.
Key tip #5 – Price is less Relevant than You Think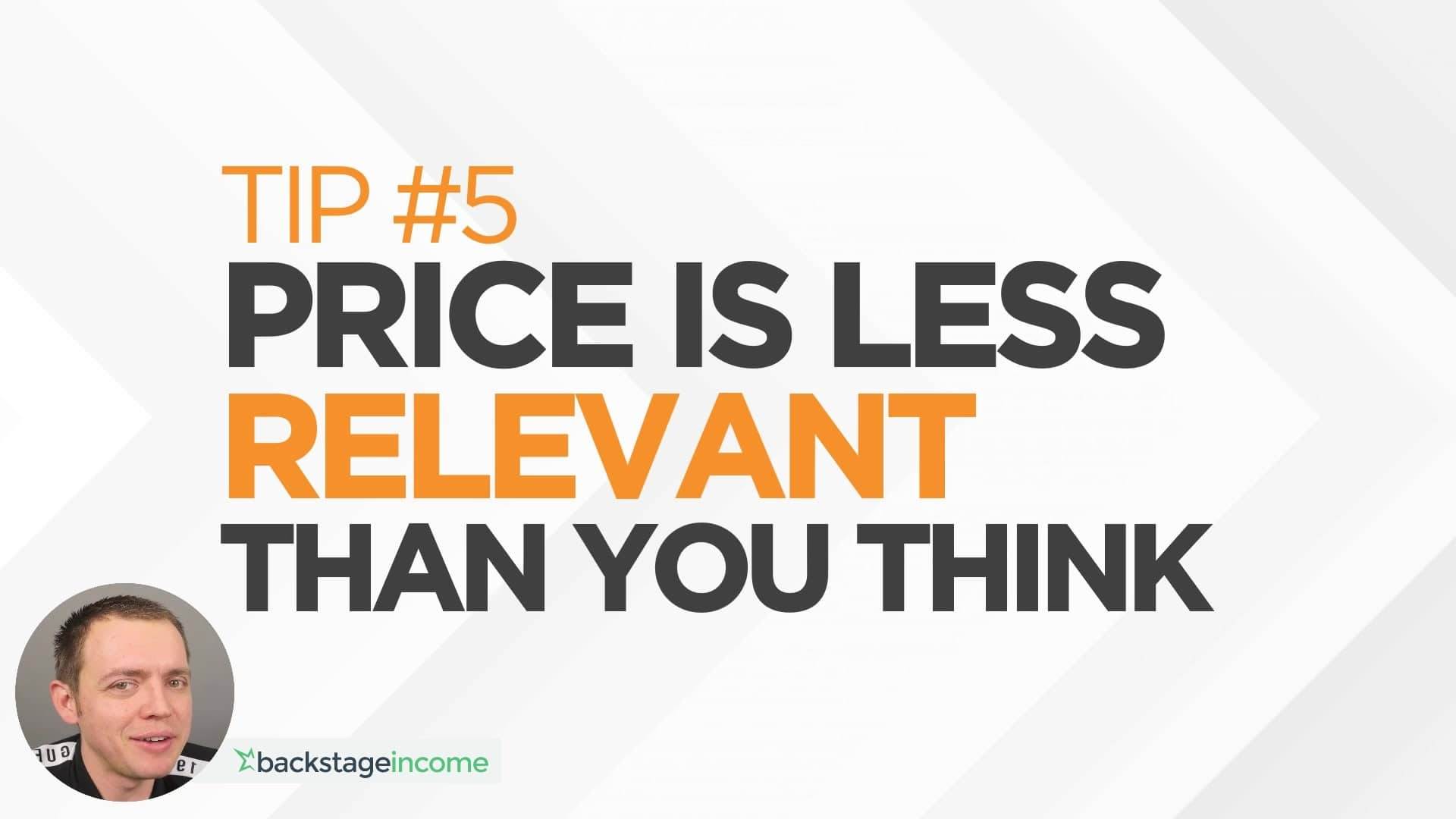 This is the case, especially when you're just getting started. You try to make the book, see how it does perform, and then you make tweaks and adjustments.
Price is not as important as you think. We put in months into this book, and we've done a lot of work. So, we want to make sure we get paid for it.
Even though we did all that, remember, you're looking at the next steps. That's why I put those tips earlier. You're thinking about what's beyond the book. If you are thinking that far and the customer is with you for multiple months or years, then you have to remember, price is not as important.
Quick example: If somebody buys a $300 course or $500 coaching program from you now, that $2 book is worth $502.
It's not just $2 that you sold that book for. Because the value of the customer is much more, they built that trust from your book – from the $2 item. That's the whole big picture.
Price is not as important as most people make out for it to be. Of course, when you're getting started, you want to make a little bit of money. But think about the big picture. Think long-term.
Key tip #6 – Write Consistently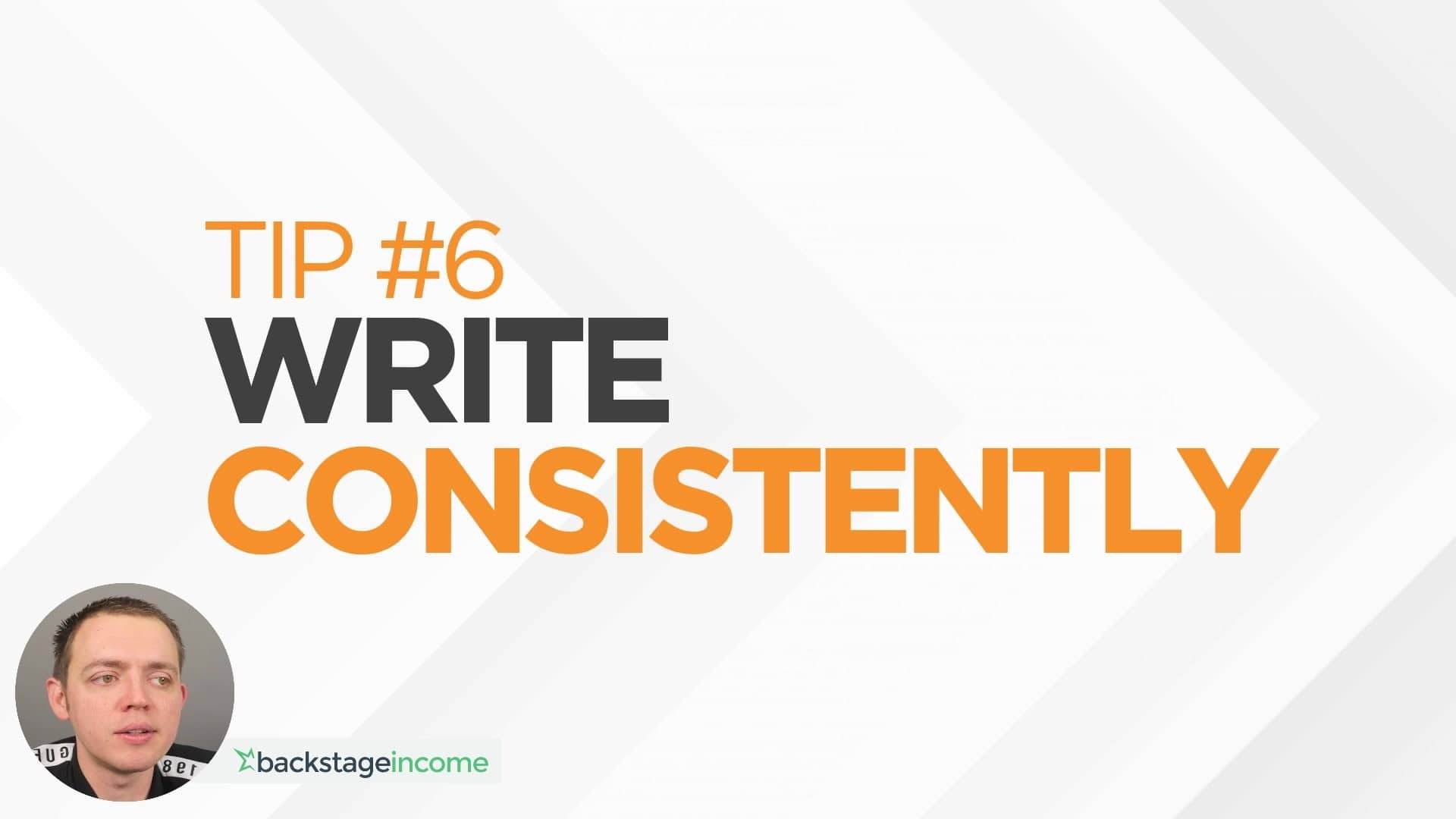 Find your consistency. If you can do consistent writing, you'll get better results. Maybe your pace is every day. Perhaps it's every week. Perhaps once a month. It doesn't matter.
I know there are people out there that are saying that you have to write every day. I don't write every day. The thing is that I might write one a week out of the month or maybe two days of the month.
The consistency is what it's essential. It allows you to get things done. Because what happens is when some people start the book and they don't find that consistency or pace, the book never becomes finished.
Be very careful about that to make sure you get that book done and complete.
Key tip #7 – Dictation Software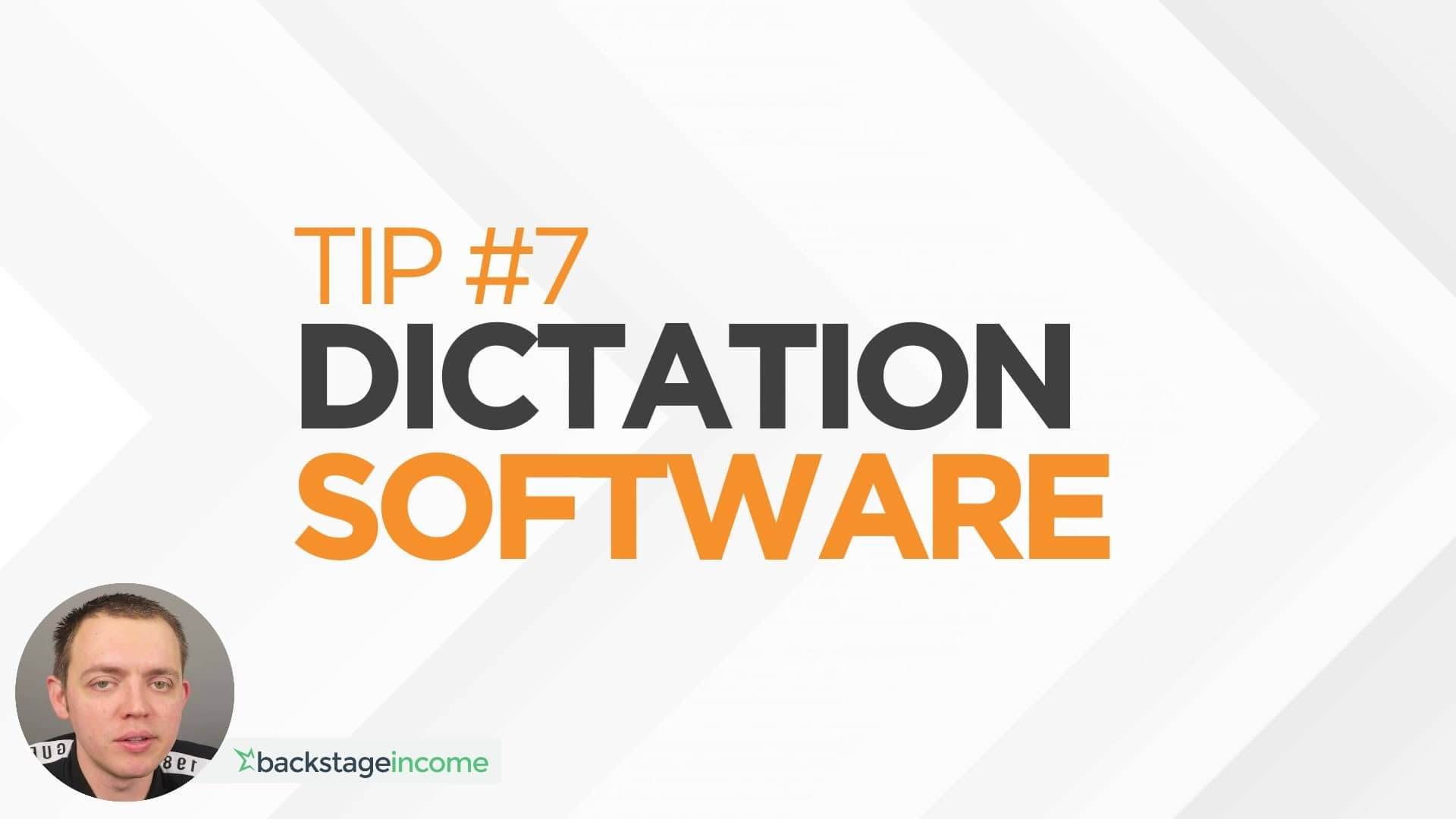 I highly recommend using dictation software. 
A lot of the things that I do it's video-based. Then we convert these videos to audio, and then we convert that to text.
The same thing is when I write my books. Many of the book written words are dictation based, and there's a lot of cleanups that have to go with it.
You need to make it more friendly for paper or reading. But a lot of words are spoken through Dragon Naturally Speaking or some dictation software.
You can find it on my website backstageincome.com in the resources section. There are all the tools that I use.
If you use that, you save time. Human speech is much faster than typing. Of course, you make a lot more mistakes in the speech. And it can be a little different, but at least then things are down on paper or screen.
After that, you can clean it up afterward. Use dictation software, even if it's with your smartphone. Get your ebook done.
Key tip #8 – Get it DONE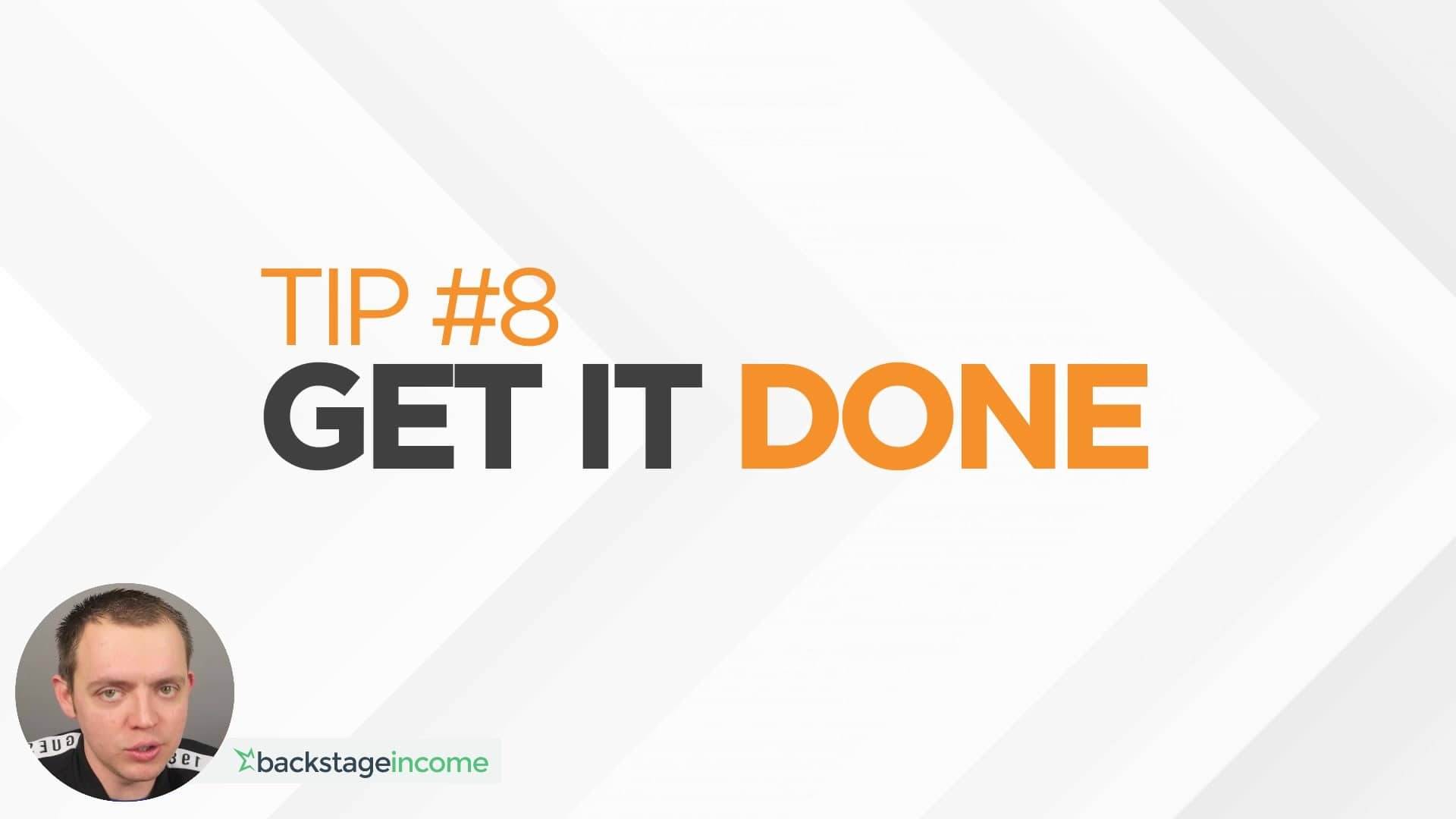 Remember this: Done is better than perfect. 
You might try to spend five years to make a perfect book with perfect images and proofread perfectly.
On the other hand, you can be at 98% when it comes to perfection. But if you made it in two months, that is better.
So 95% or 98% done in a few months is better than a perfect hundred percent in 10 years. Get it done because then you might get feedback from people that have read it. Once you get that feedback, you'll be able to tweak it and make a version 2 or version 3 of the book.
That way, you'll constantly evolve it.
Key tip #9 – Proof Read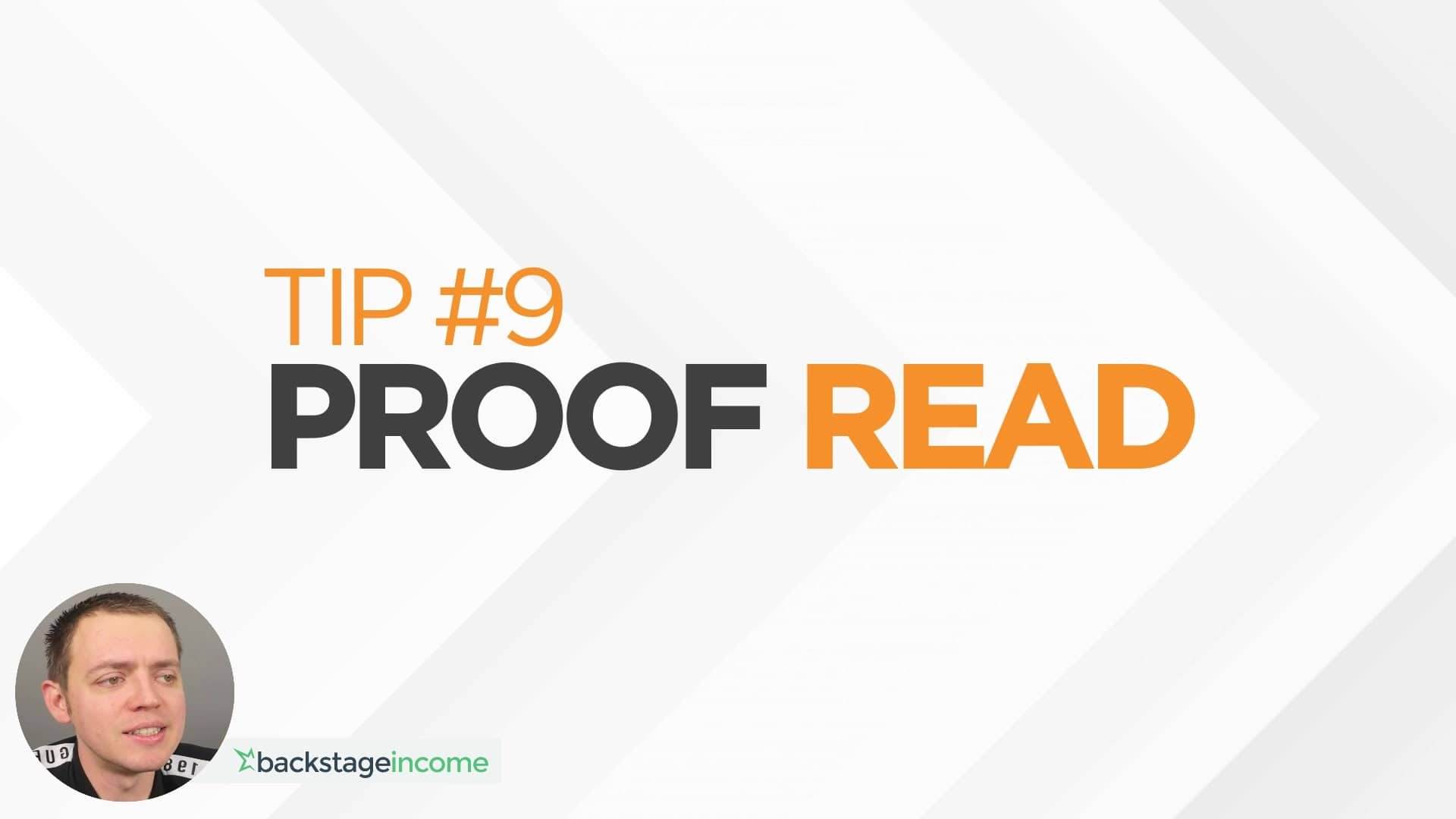 Make sure you proofread it. And if you don't want to hire a proofreader, spend money for at least a month worth of Grammarly – The Professional Edition.
You can find it in resources page on backstageincome.com
Grammarly really helps you clean up any words that you use quite a lot. It will show you the commas that you've missed.
It's a fabulous software program much better than Microsoft Word.
You can also hire someone to proofread your material. That way, you can stand out, and there's not a lot of mistakes within your book. People can clearly understand what you're trying to get across within your messaging.
Key tip #10 – Keep It Simple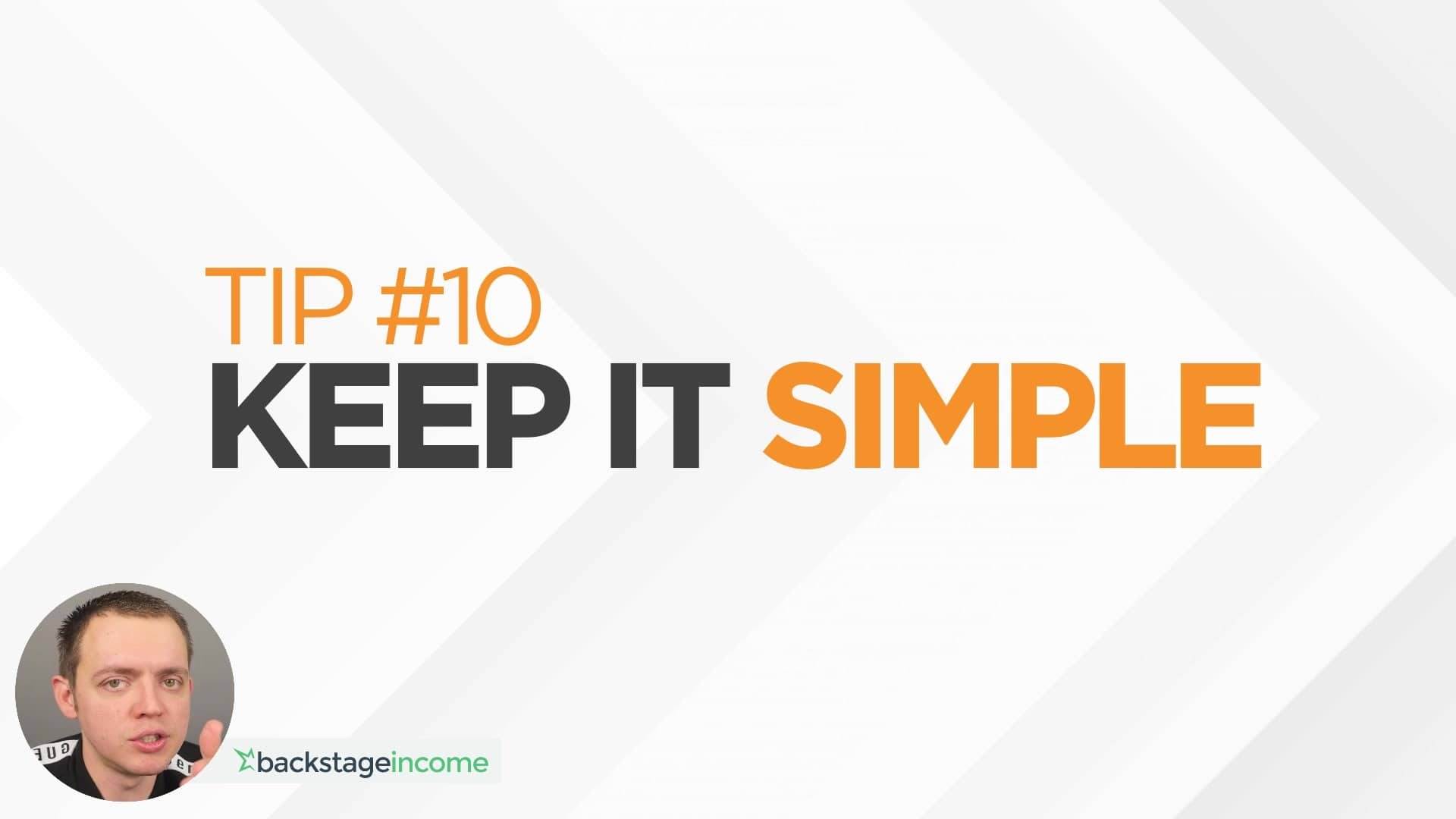 We all want to make a book big. And we want to put as much knowledge as we can. However, the smartest approach is to simplify your books.
Simplify them in the amount that you write. Be very specific to the topic. Also, simplify it in the pictures that you use. The same you can apply at a table of contents and the headlines.
You have to simplify even the word usage. If you are an excellent writer and very good with the English language, remember not everybody is as good as you.
Pro tip: simplify your language. Keep it as simple as possible so that anyone can understand if they pick up that book.
Conclusion
Those are my main tips when it comes to writing your Kindle ebook or paperback book.
Be sure to implement these things as you're getting your book produced and working on it.