Listen to the Podcast
Today we're going to talk about writing e-books when you have kids. Or in other words, when you have a lag time.
That's what we're going to do.
We're going to take a look at:
how you fill that lag time
how to be more productive
how to write more e-books
Let's take a look and let's get started.
Going Through The Entire Process
I want to share with you the long process of doing this. You need a smartphone. Here's a cell phone that I have – the Google Pixel.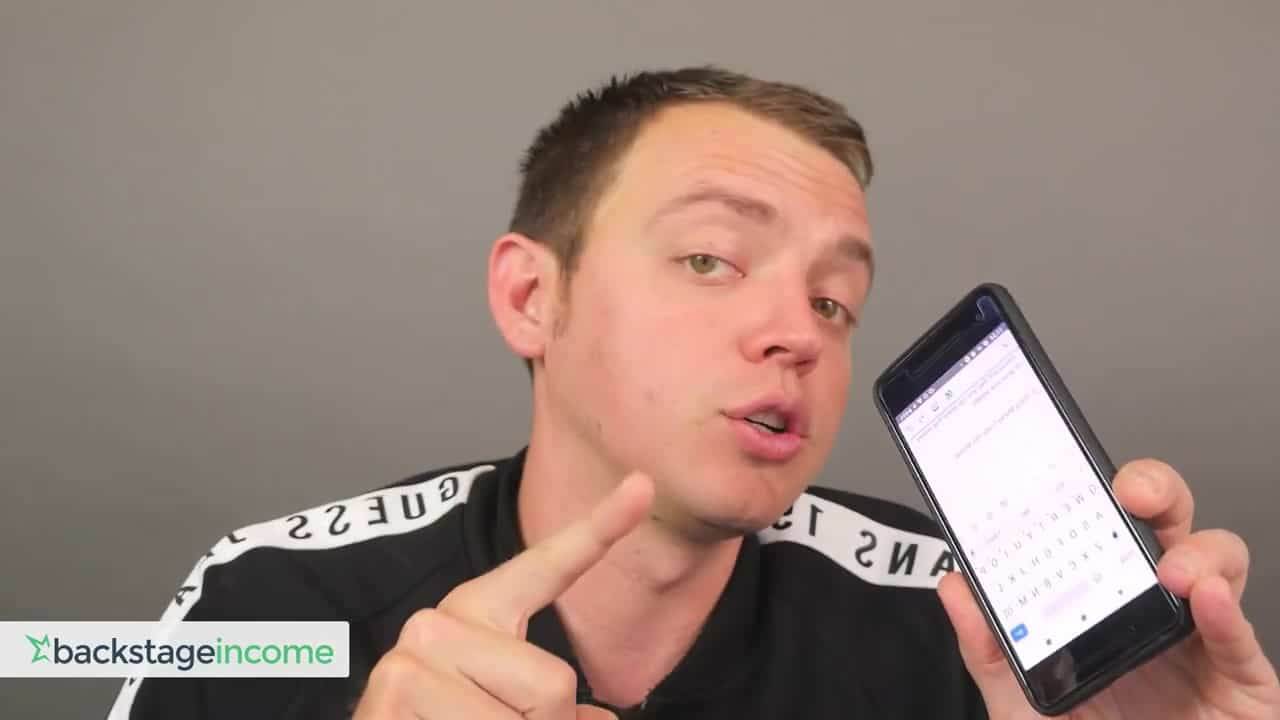 You need anything with a voice to text or speech to the text should do you just fine. What you're trying to do is fill up the lag time.
Whether you're getting an oil change or standing at the line at the grocery store. Whatever that you're doing. If you're playing with your kids or your kids are playing, and you're at the playground, and you are waiting for them to finish playing.
In that time I might write half a chapter. I might write a few paragraphs. It all comes down to speaking it.
And then after I speak it, I need to go through:
Proofreading
Editing
Copyscape
All the good stuff that you need to do when you're writing and finishing an e-book. t
Writing The First Draft
The great thing about writing the first draft is you can do it by voice. After you got whatever's in your head on paper or in this case, a digital device after that, you can do all the other processes.
Initially, it may be bad because the way that you speak is not the way that you should be writing — people like things very crisp when it's written. However, as you're speaking at least, you're just getting your ideas down.
Later you can tweak them and fine tune them. It's very rough.
This Is How I Do It
I use a Synology note station which is basically from the server that we use. And if you want to check out the server that I have check the backstage income resources or the description in this video.
Then you can get linked up. Then this phone has my Synology note station. It connects to my server. In other words, you could do this in the email you could do this on a note-taking app.
Wherever you can do a voice to text just put it in there and later move it over. If I'm writing a list book, I'll go write out all the kind of top 25. In this case, I'm working on the top 25 mindsets of the super-rich, which is pretty much all done.
You have your list of:
issue number one
reason number two
reason number three
Once I'm ready to speak and write the content one a half to three minutes, it's great.
When my kids are playing on the playground, I might open up the note app, and I'll slowly start speaking.
This Is What I Mean
A quick example of me speaking:
"Using money costs you money period"
"Any time you do a transaction or you go ahead and purchase anything there's always fees associated even if you just go about buying something and then reselling it a little bit later there's always slippage costs there are costs to reselling the item or maybe eBay or PayPal fees period"
This is actually what I talked to my phone.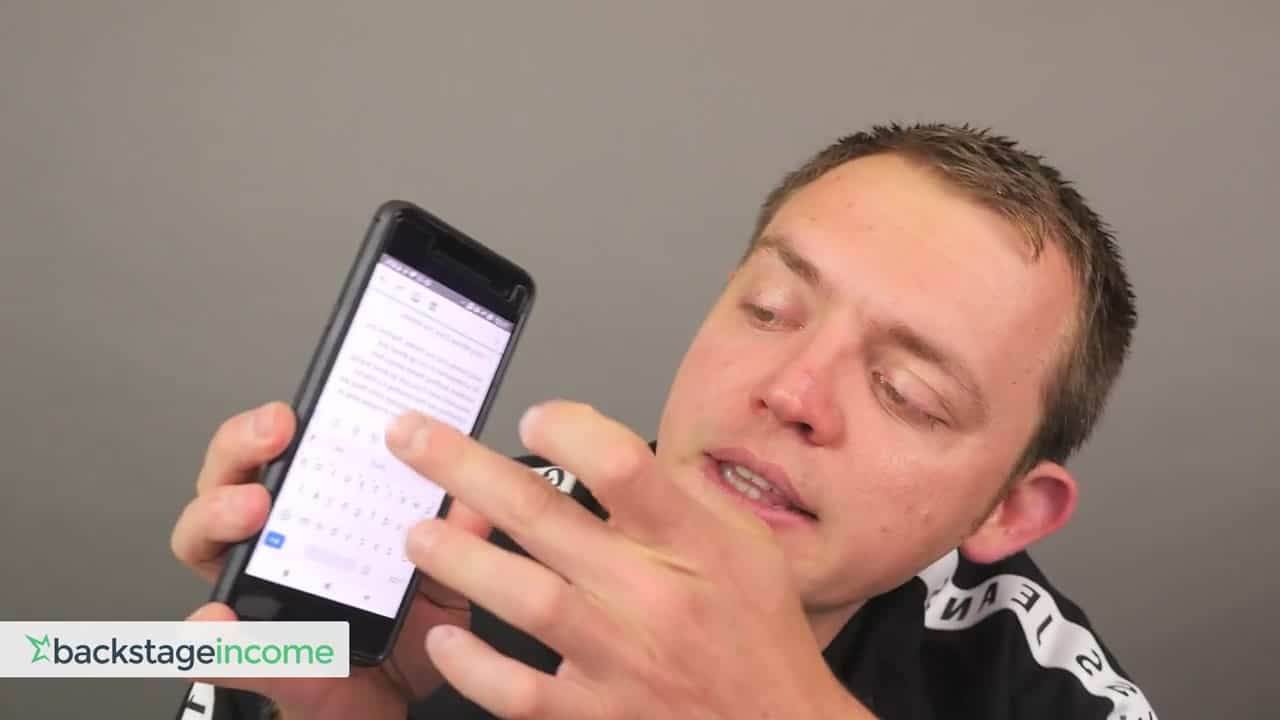 I've written right there almost a paragraph. And you can see it very quickly. If you hit the mic button, you're good to go. And it starts writing to you.
Start Using This Technique
That's how I've written a handful of books. Especially if you've got kids and you want to knock out a few books, but you don't find the time.
You can do this periodically a couple of minutes at a time. And slowly with the time, you can build out your little book. Or if you're writing a longer book – the same thing.
Once you have the initial concepts and ideas down, later on, you'll fine tune it. Initially to write things down the phone works just fine.
That's how I'm able to get things done. I hope this tip and some insights give you some awareness of being more productive on the lag time that you have.
Situations like:
getting your oil changes
waiting at the dentist
going out and being at the grocery store
waiting in line
your kids are playing on a playground
These situations can be used to write a few paragraphs. And you still want to keep an eye on your kids. Using these tip will allow you to get further along.
Final Word
Try and fill that lag time if you're trying to get out of your job right now. Fill it up with some space to get your e-book done, Accelerate, and grow your business.