I'm going to share with you how to write an ebook outline, even if you have no idea what the topic is all about.
I'm going to share with you how to quickly do some basic research and get an outline fast.
I'm Sasha. Thanks for joining me here on backstage income, where I share with you how to build and grow a profitable business.
Today's episode, we're going to look at planning and outlining your ebook even if you have no idea what the topic is all about.
But if you do have ideas of what your topic is about and have some expertise, knowledge, and insights. That's going to help you quite a lot.
I'm going to give you an example today on a topic I have no idea and no clue about
We're going to take a look at beekeeping.
Look at a couple of main questions: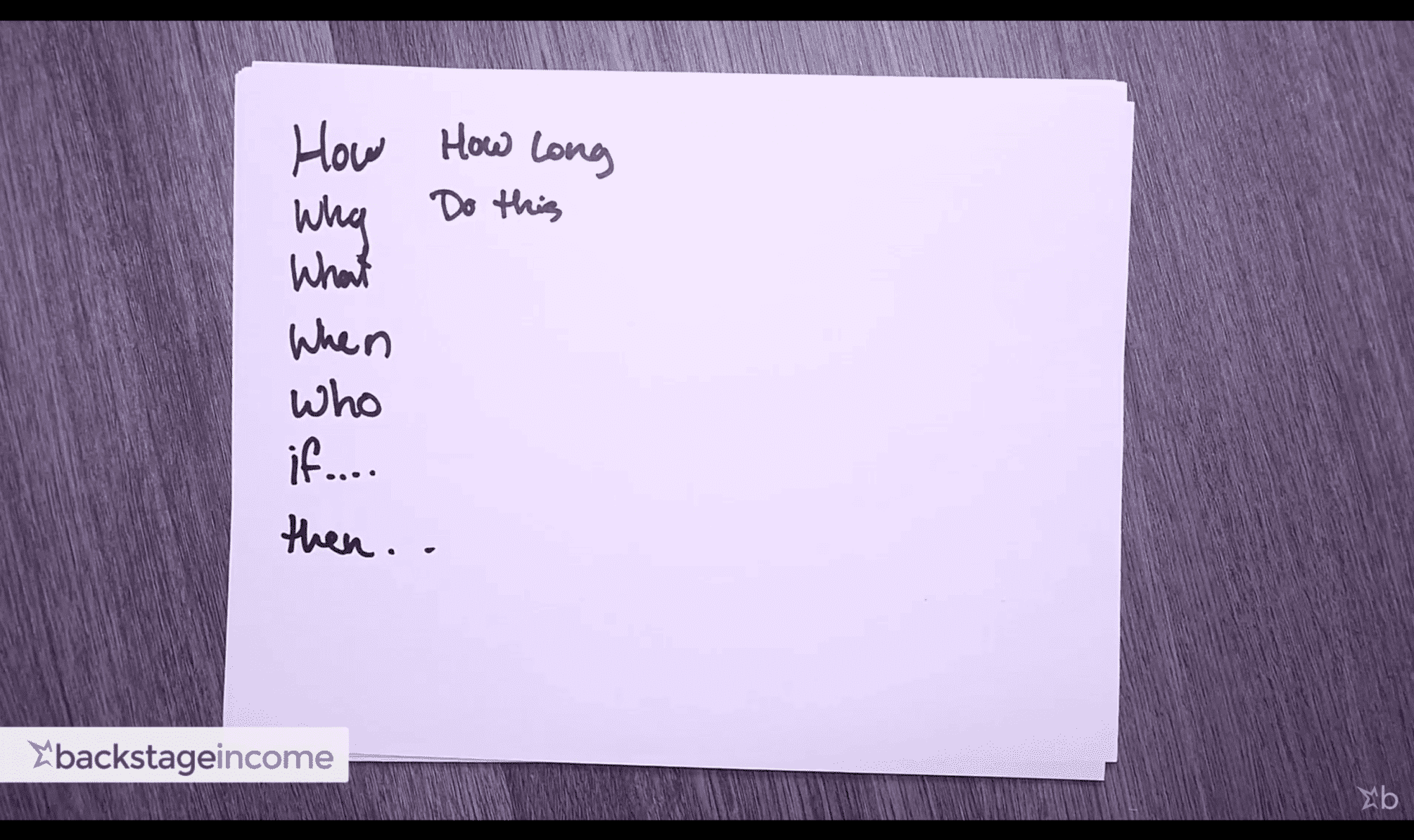 Then you start adding things into this.
Like — How long? Why do this?
You transform it into questions. This is great for how-to books and books where there's a system or a procedure.
You're asking different questions — how, why, what, when, who, and there can be all kinds of other questions that you can start things with.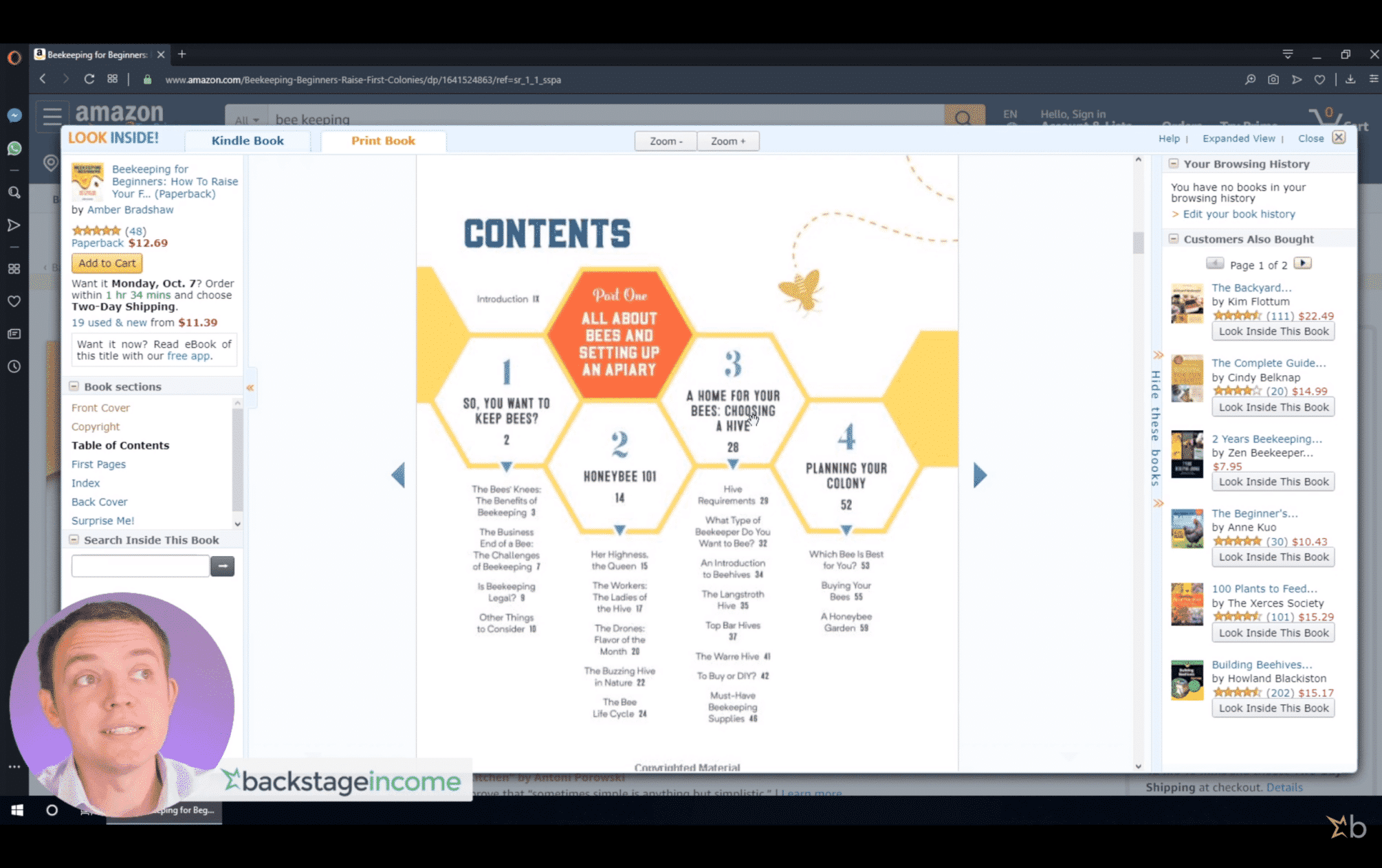 That's how you're going to approach this concept. You can start it out with something like beekeeping guide for beginners — if you're trying to start a beekeeping book or you're writing a book about beekeeping.
You can see where they'll give you some ideas about some chapters. So, you want to keep bees — a honey bee 101.
A Home for Your Bees
Choosing a Hive
Planning Your Colony
The First Year of Your New Colony
Bringing Home the Bees
Bee Inspector
The Beekeeping Year
All About Honey Keeping
All Your Bees Healthy and Productive
The Future of Your Bees
This could be a basic outline for the book that you're starting. You could look up a handful of different books if you're just getting started.
You can see, this gives you a starting point of what we're ultimately trying to do.
Creating Your Main Book
When you're first starting out your main book, you do have to start having some of these big-picture concepts.
One of the big picture — start with the main fundamental thing.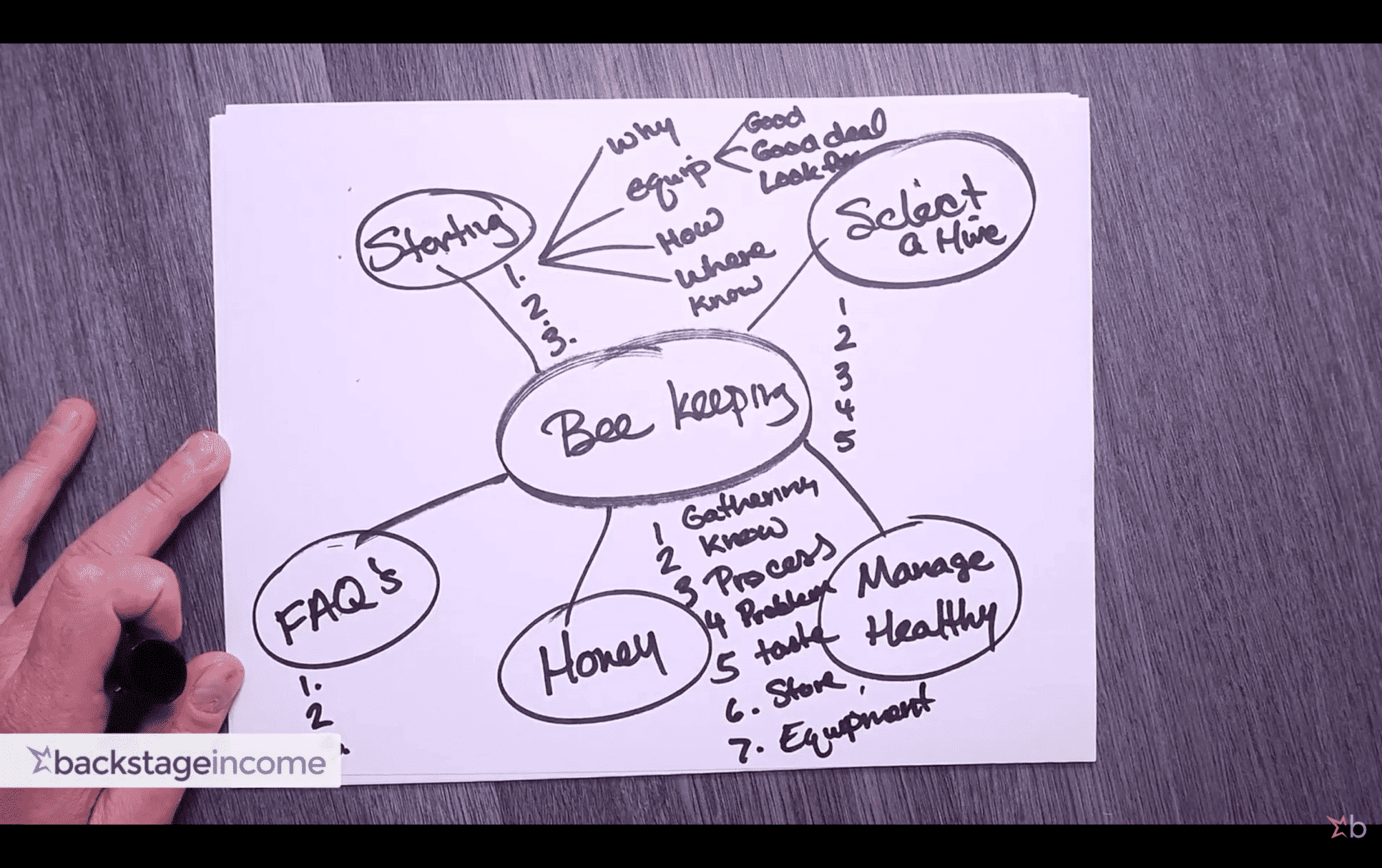 The next thing — know what are the things that you'll need.
All of these are going to stem in this way. As you're planning out your book, you're going to have multiple sections.
These will be your significant sections. You might have one, two, three, four, five six — you could make these your chapters.
After that, you get more questions.
How do I buy good equipment?
How do I get a good deal?
What are the must-needs?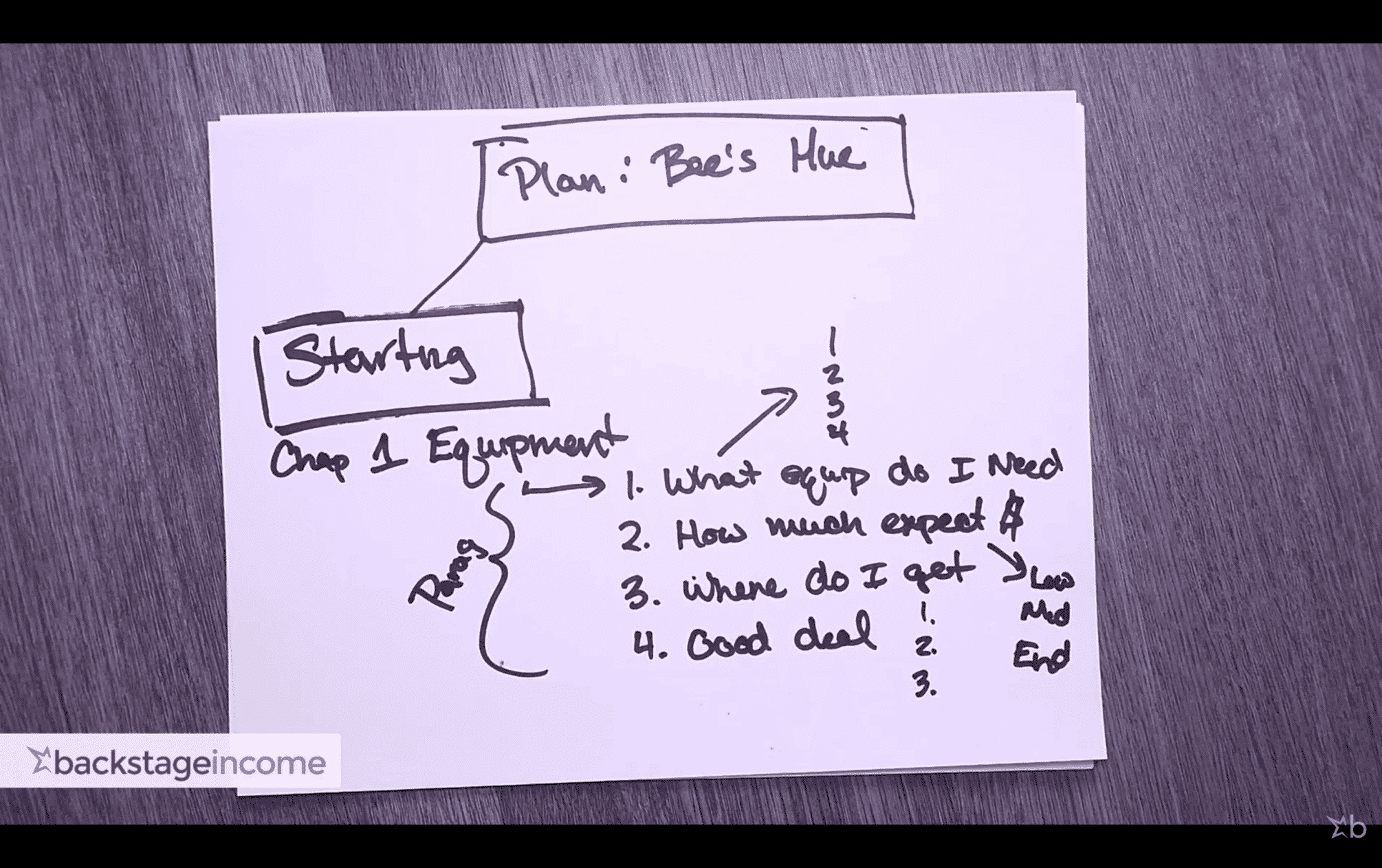 What I did was I looked up these from the original book and now stemming further and further.
That's how you ultimately plan out a book.