Listen to the Podcast
What I want to share with you today is how to speed up your course creation process.
How to create video courses a lot faster?
I'm going to share with you some tips and insights from my personal course creation journey.
If you don't know, I've created quite a handful of different courses. Right now, I'm creating a few more for the business side of things.
Some of these courses are very long and detailed.
If you want to see other great freebies and things for building courses or other tips for passive income strategies, check out my website at www.backstageincome.com. Just go to the freebies section.
A lot of people say — make it awesome, make it look good. It does take time to create some nice diagrams and drawings. I do use these for certain members and certain people when I work one-on-one with them but when I deal with courses, I actually don't do a lot of PowerPoints anymore.
I don't spend a lot of time making it all fancy because what I find is that speed and getting it out quickly and getting the right good quality content is more important than making it as fancy.
Because if you give people the knowledge, education, and information, then they'll be able to say okay I like this. Now, if you have a proven product, you can always evolve to version 2.0.
For example, if you look at some of these other courses here that I have — I know this course right here that we've worked on version 1.0 was very successful, so I create a version 2.0 that's a little bit more reworked.
Does it use PowerPoint? No.
What I do instead to speed things up
If I need to do a diagram, look how fast I can just draw this and break it apart into three uh sections.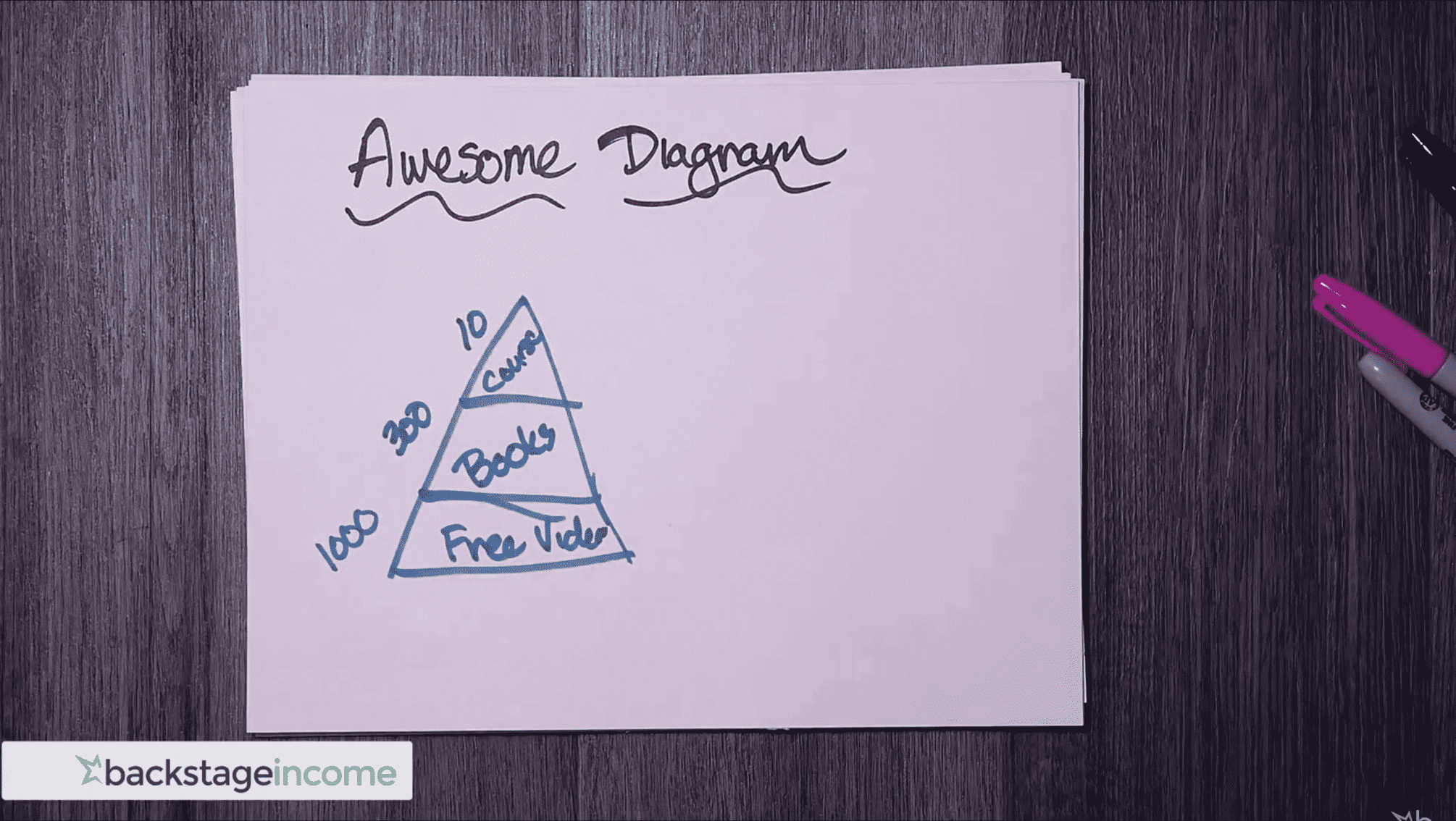 I can explain this very quickly and I can draw it very quickly.
Yes, that drawing was not exactly perfect but as you do it more often and are maybe working it you can create different kinds of diagrams fairly quickly rather than using other software and tools.
I find that speeding things up like this is more efficient.
As you can see right here as well, I haven't done a pause. I won't be doing cuts and edits to this video as well.
What I can do is hop on. I can go to the screen. I can hop on go to the paper or I can hop back to my face by just using something called like a stream deck.
I have three different types of mediums that I want to work on and then I can put you on uh whatever side or page I want to show you — that allows me to also cut out the editing time frame.
Eliminating the slack, being a little more efficient, and looking at your tools and seeing how to do that faster is how you can speed things up.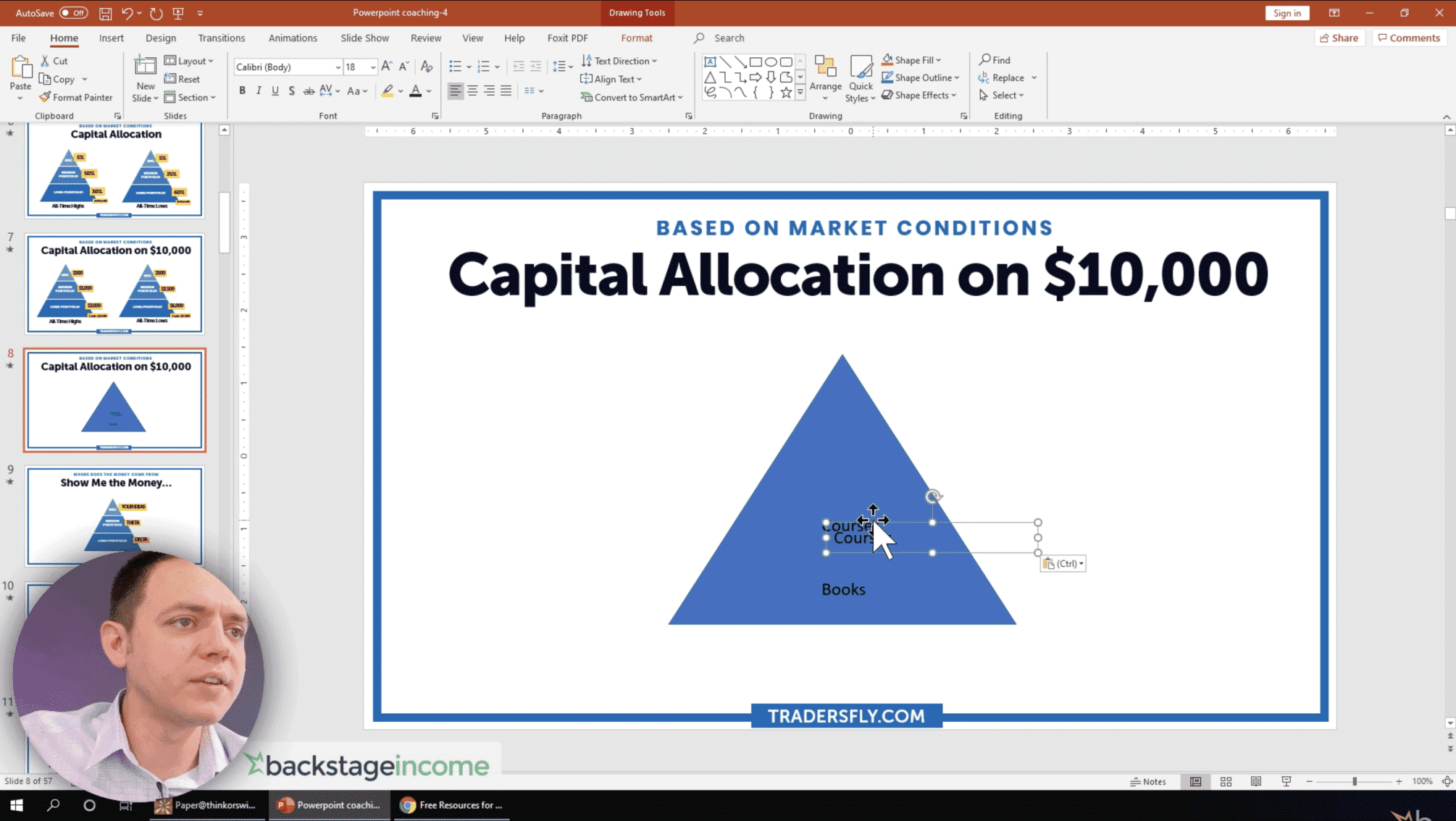 The point is that all of this takes a bit of time. As you spend more and more time doing this, you realize that it's a lot of time wasted when you could be just producing another course, working with clients or getting the things that are high value done.
I'm not saying that doing a course right is not important, I'm just saying are your visitors and users okay with you changing things a little bit different to be able to produce something, in your case a little bit faster?
In my case, a nice PowerPoint is not going to matter much versus maybe a drawing. So I could do a drawing or I could do PowerPoint — it's not going to matter too much to my visitors.
In some industry, it may matter — depending on what you're showing, depending on your visuals.
What i'm saying is look at the slack, look at the problem areas and things that are slowing you down and see how you can make it much more efficient and that'll help you create courses a lot faster.
Cutting those things out, you'll be able to just speed things up much faster. Either create the courses faster, save yourself some time, and produce more content and material.