Listen to the Podcast
In this week's episode, I want to share with you how to find or discover a profitable niche for you.
There's a ton of niches out there, and you can jump into any single one of them, but which one is profitable for you.
Best Niches That Pay
A lot of people are interested in getting into the YouTube space and the blogging space. You're always wondering what is the niche that I should get into.
By the way, if you want to pick up a free guide, here is what we have on our website.
Freebie sections at backstage income website: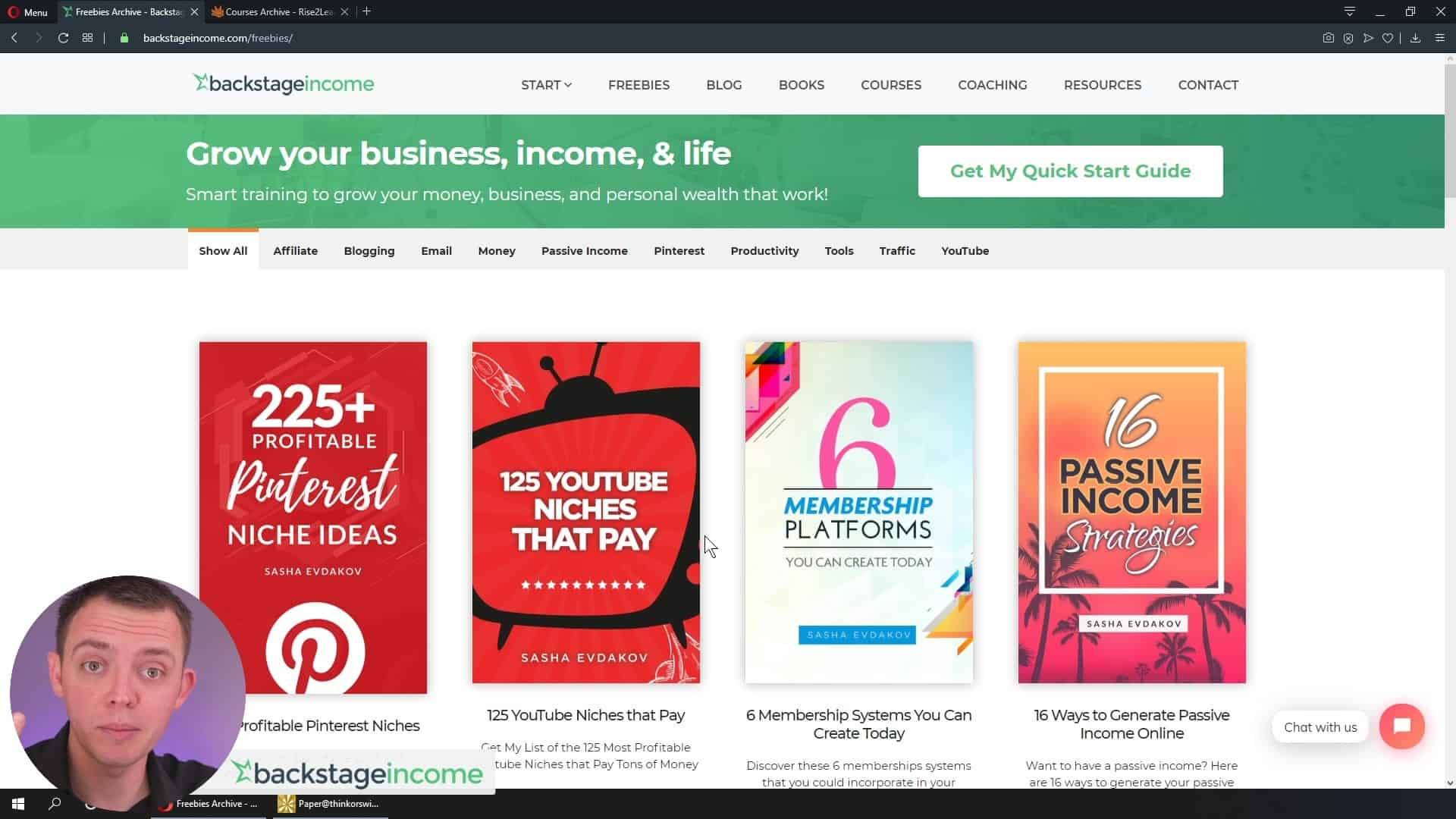 Just get started to brainstorm about those things.
You'll see a bunch of those PDFs, freebies, checklists. There's so many other great stuff.
Get this one – 125 YouTube Niches that pay – it gives you a starting point.
Now, if you're getting into the space of health, wealth, or blogging, there's a lot of stems to that. Let's say you want to get into the online space for wealth building.
In that case, you could target:
credit cards
real estate
insurance
taxes
There are so many stems and legs of that business. Discover your core focus.
How Do You Discover Your Niche?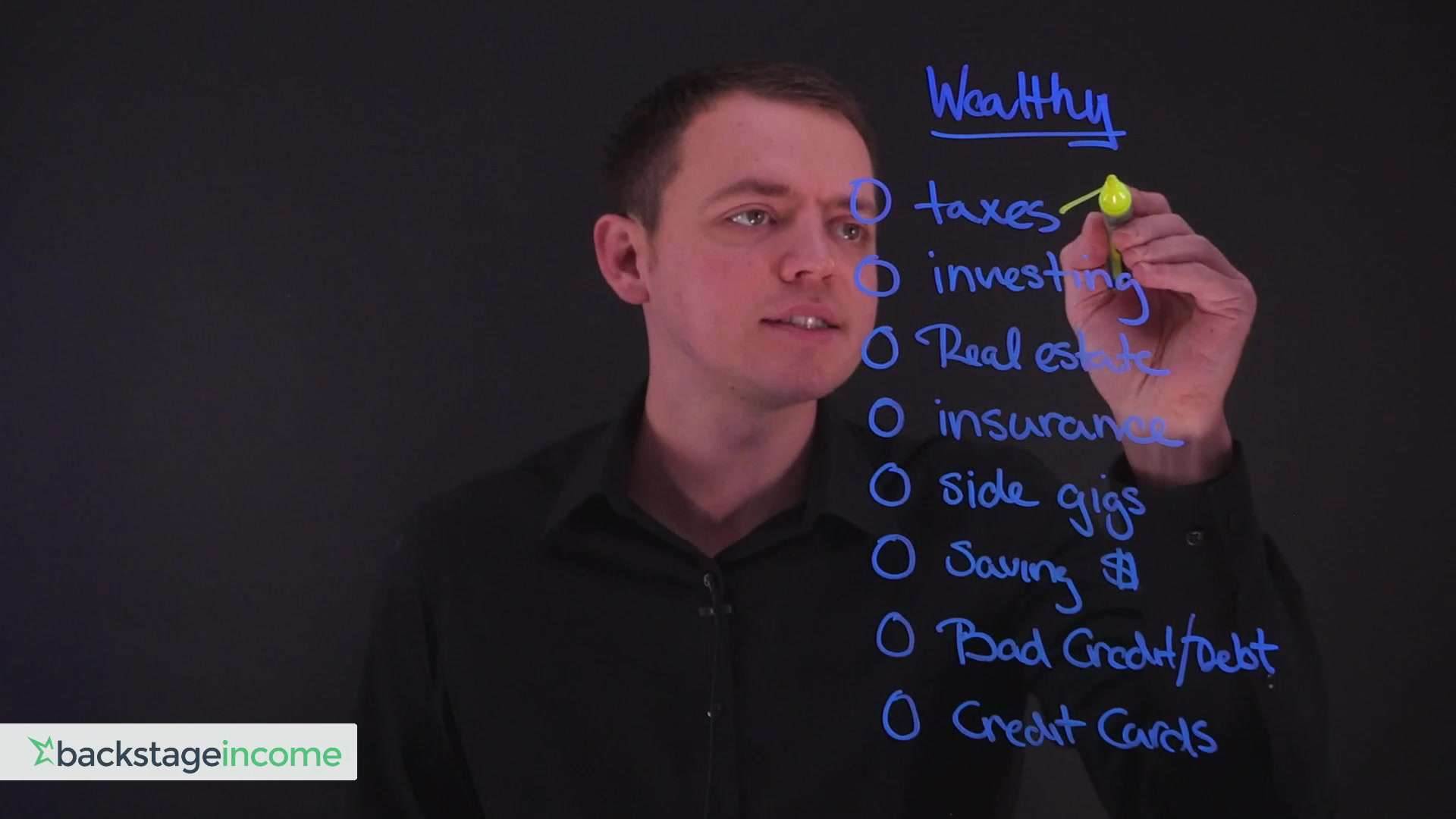 If we're going into this wealthy space, there's a lot of topics and subtopics that you can hit.
Here're topics you can focus on:
taxes
investing
real estate
insurance
side gig
saving money
bad credit/debt
credit cards
And there's so many more beyond that.
When it comes to taxes, you can do this on a personal level or a business level. There are so many stems and branches that you could get into as far as your niche is concerned.
You need to pick one. How you find traction and decide on a niche? Ultimately, niches are discovered.
They're already out there. They're happening, but which one do you connect with? I know you're wondering how much money you can make from this or how I help these other people. Different things are going on in your brain.
How to Connect With Your Audience?
It would be best if you learned how you connect to your audience and resonate with them.
Try a few different techniques and tactics for each one of these. Let's say I'm starting a brand-new YouTube channel or blog.
I probably hit a few articles or videos on taxes. I might do three on taxes. I might do two on investing. I might do four on real estate. I might do three on insurance, a few on-side gigs, saving money, some on credit cards, and getting out of debt.
If I have here my website and I have all my content pieces, now I'm able to see the traction that I'm getting from each one of these.
Let's say that this is my tax area. And in my taxes area, I might be getting 362 views or clicks.
Pieces about investing might get 457 views or clicks in the same amount of time. Let's say we get into real estate, and you notice that real estate is 871 views – it's almost double.
Pro Tips: Start taking notes of the small little wins. Sometimes your win might be tiny. Instead of three or 362 views, it might be 12 views on your video or your blog posts.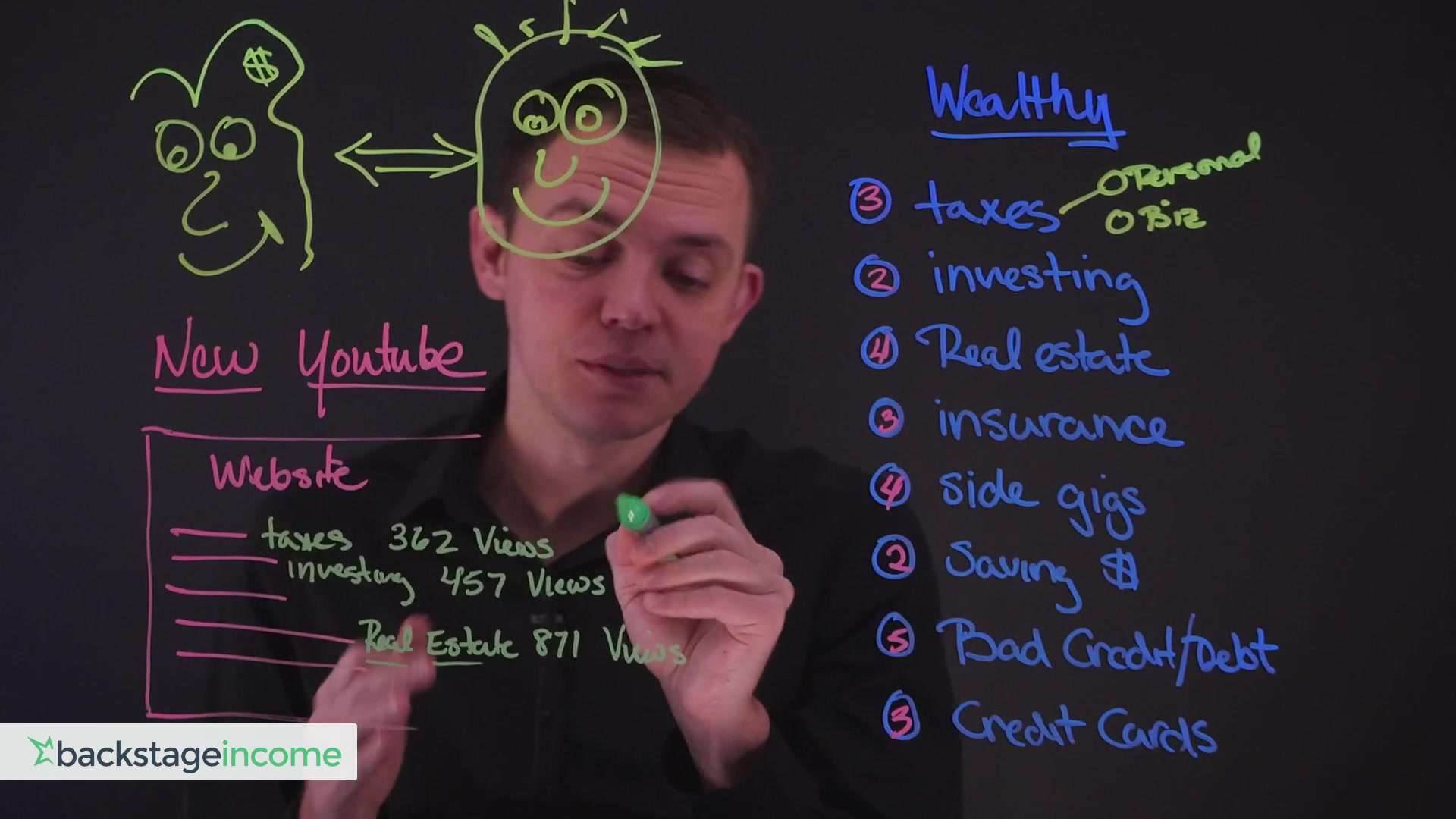 This might be 16, and this one might be 23 views. Even though it's quite small, it's a huge difference and the huge when compared to these other areas.
That's what you think about and look at as you're doing this, whether it's on your website or even on YouTube. You're looking at some of these traffic analytics, and you're seeing which ones getting some movement.
And that's the area you should start focusing on because that's what people are connecting with you well on. Even though you might be very knowledgeable taxes, investing, bad credit, credit card, saving money, and all these other areas, focus a majority of your interest on the real estate because you're getting more traction on.
Does that mean you can't expand further later on?
Well, you could expand in the future, especially some people that search for taxes first, eventually see your real estate stuff. For some people that see your real estate might get more into some of your taxes, especially if you offered, let's a tax service. That's fantastic because now people are looking at your real estate stuff. Notice you doing some tax stuff.
And you offer tax services. Now you can have a service that you provide to all these other people.
All of that creates that synergy in an excellent win-win situation. But that's the way you would go about looking at your niche and discovering it.
Of course, you start with a big base plan, and then you zoom in on it, and then you see what's happening and what's the traction like. Then you could continue to expand further and dabble into other areas, just depending on the growth.
Look at where your core is, and what is your focus and start hammering in on that, building products around that. And then eventually to start expanding a little bit more. With time you begin expanding this further and further.
But you need to understand:
where's your core
what's your next level
and then the level beyond that
Final Word
That's the approach I would take. And of course, if you're brand-new to the YouTube, online blogging space check out some of these Freebies here!
Excellent starting point – 125 YouTube Niches that pay
We're constantly updating these freebies, so check out what we have right now!