If you are struggling to build a course, launch it, get it operational — it's a lot of work.
It's definitely a lot of work.
You don't want to waste time basically going out making a course. Spending months on end doing it. Maybe hiring video editors. Maybe hiring animators to take care of the logo design. Setting up sales pages and all this stuff, only to find out that the course is a flop. It just does not sell.
How do you know that the course you create is something that people want from you?
From my perspective, in most niches and areas, there's always business out there right.
If you're creating email marketing courses, how to blog courses, Pinterest master class traffic courses — all those things sell.
But not all of them will sell for you.
Because the thing is people know you for a certain thing. Or they may want to be interested in you in a certain way. Those people are interested in this specific thing.
For example, if you're doing like sound or audio tutorials on how to mix and make music and people are finding you in this way and you're selling a course on blogging, even though you have quite a bit of courses on blogging, they may not be that interested in that course. They're interested in your sound and music stuff.
It's important to understand your demographic. Even though other people would buy your blogging course, the people that you have coming into your website are maybe people who are into audio, sound mixing and DJing stuff.
As far as testing out the features and and products of how to really make your course
I would take a look at building out some freebies.
What a freebie will do?
It will show you how much interest is there. If you can build an email list from it that can also get you your customers that are set to buy maybe a future product or service from you.
For example, you'll see that I have quite a bit of different freebies and I'm always testing out different things to see what are people interested in.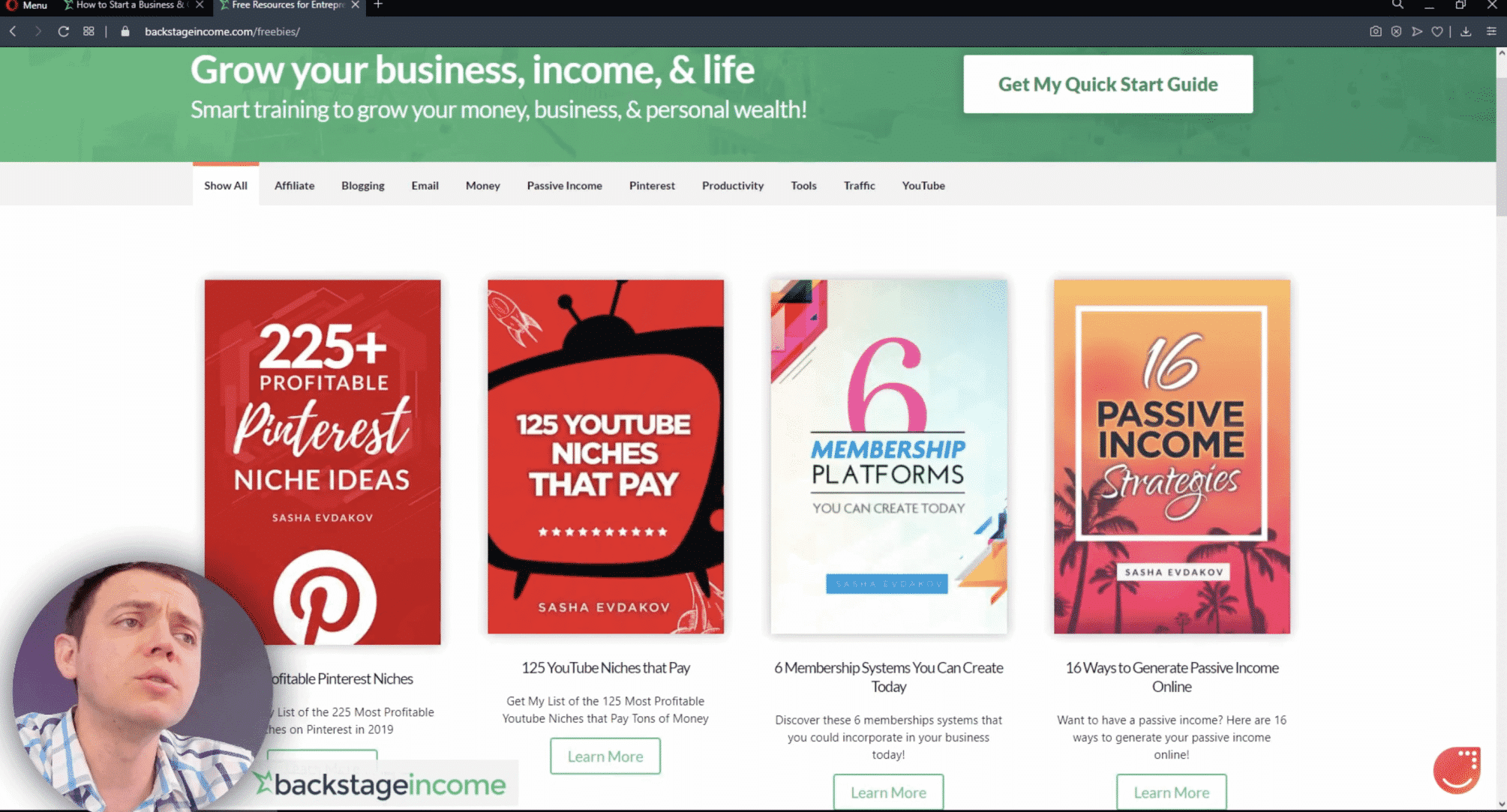 Sometimes, we'll remove some. Sometimes, we'll add a few ones at the top.
But the point is that, if we have a freebie and then I get a lot of downloads, then that probably is a course that will work for that niche or industry.
Create a freebie or a handful of different freebies and see which ones are people gravitating to download from you.
People may still be interested with many of these freebies just because they scan across it. They might catch their eye or they just want to download everything you've got.
But the point is, people are choosing one over the other. It definitely is a sign to show you this is probably the thing you need to work on. That will tell you also if that course is going to sell or not, from a basic level.
Because if nobody's getting your freebie at all, then they're not even interested in that subject matter or that topic.
That's how you know if your course or product will sell once you develop and create it because this is an entryway and a gateway to digging deeper into a course.
If these things are not being downloaded, if you're not getting email newsletter subscribers from this, in that case, you may want to replace the freebie. Try something else and then go with another thing.