Listen to the Podcast
Today, I'm going to share with you some thoughts and ideas about what email address should you use as you continue to grow and evolve your business
Initially, what I always thought at the beginning was to make the email a little bit more personal.
So, when we start looking at email, you have this one big central email account — that is you@yourcompany.com. That's the initial approach that I always thought about things.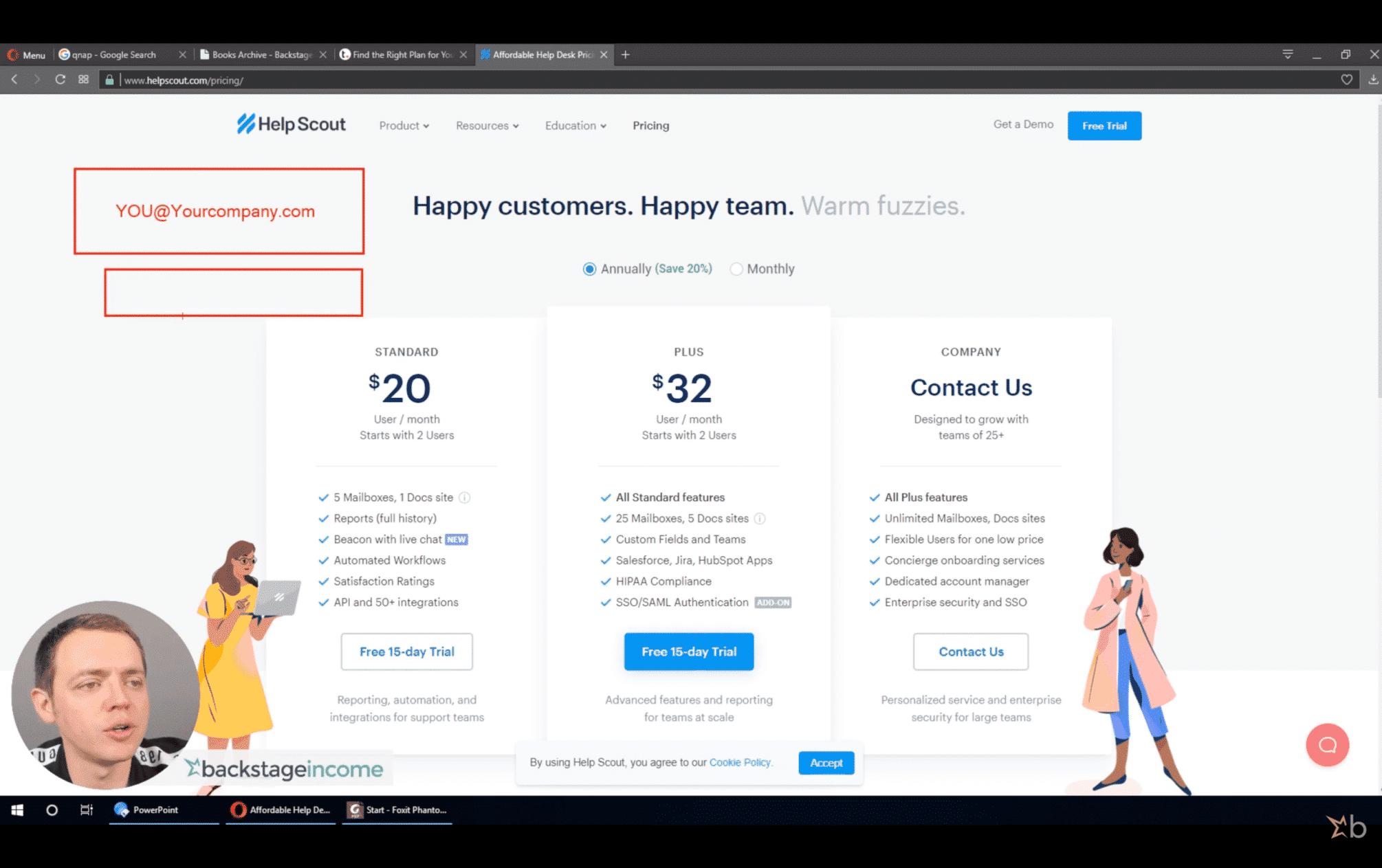 But then as you start getting people to work under you, you'll need more email accounts.
And the reality is — we don't really use email in communication within our team. We actually use slack or a team chat communication system.
Then, we use to-do lists or task management to assign tasks.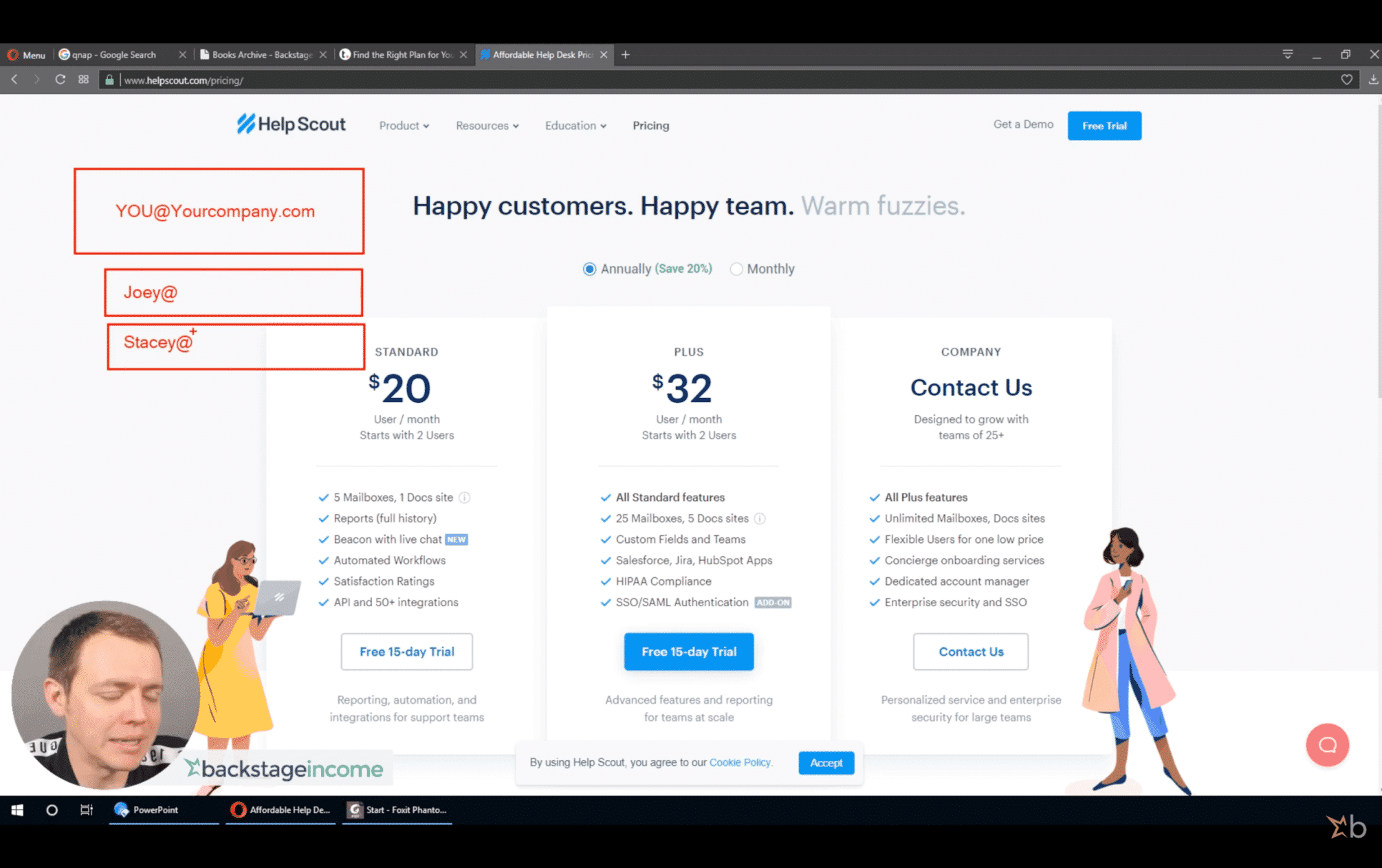 If you're doing things in this way, you almost can negate and eliminate email.
Where do you need to start thinking about expanding that email horizon?
How is it that you structure those things to still go bigger and still think about growth but also without cluttering an email inbox?
What we've been doing recently is get rid of all of these. Instead of all two of these people, we just have one big team inbox.
Instead of both of those, it's just basically team or you could use hello — team@yourcompany.com or hello@yourcompany.com — and you can stay consistent.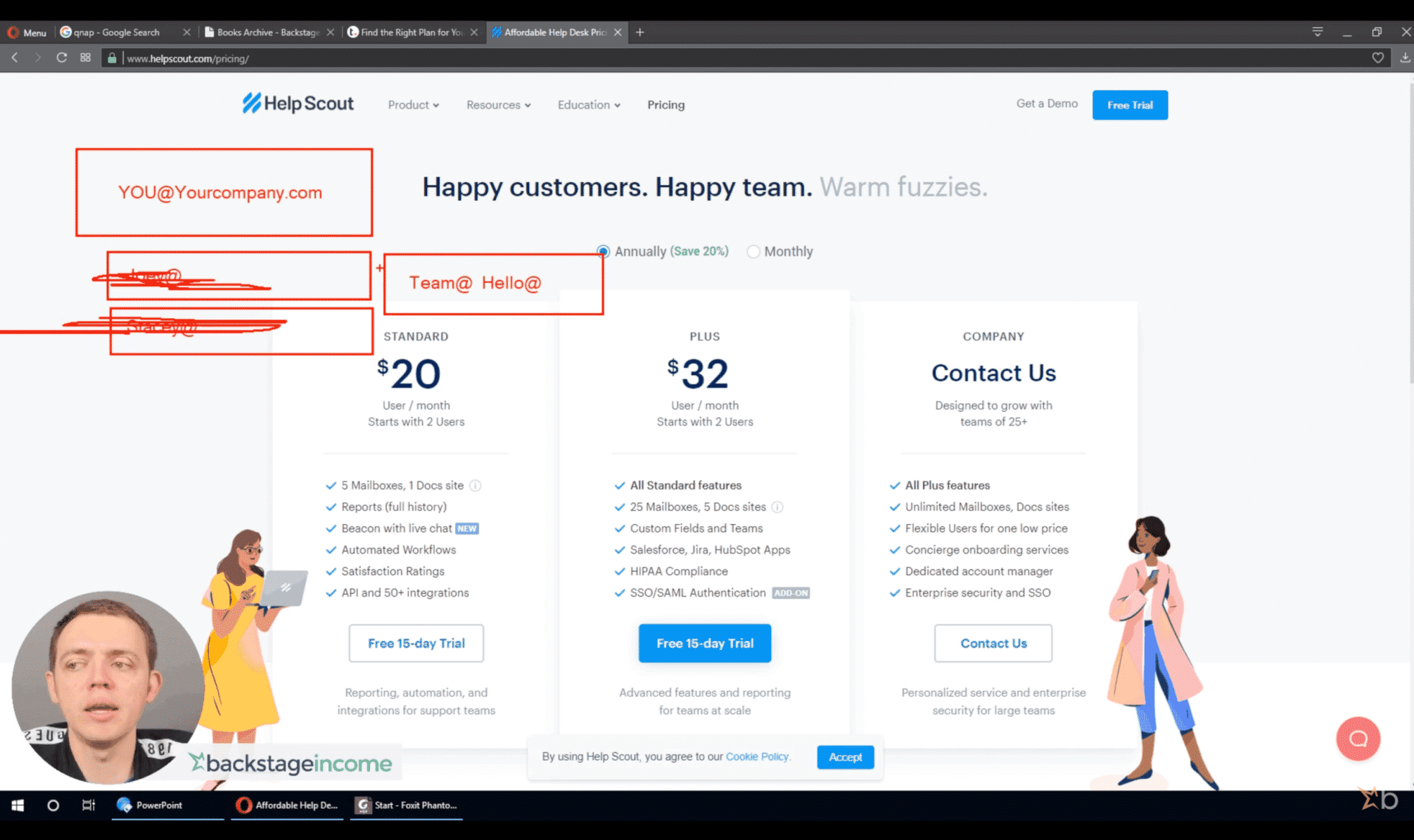 The whole reason behind that is if you run a personal blog and then you have other people that work for you, you may want to go ahead and write things from yourself, which in this case would be you@yourcompany.com. Other times you may want to go ahead and say hey these are things that this person has taken care of because they're customer support, they're doing ticket system or live chat.
In that case, what we typically do use is something like help scout. There are other tools out there, Zendesk. You could go ahead and use a teamwork desk.
Basically, what this allows you to do is think about this software as a service tool based on a per user basis.
It's not about buying software and installing it on your computer. The whole point behind the user part is you have these satisfaction ratings which tie into the user.
So, if you just have two users — one is you and one is your team — well now, you're only paying $40 a month. Whereas, if you had a five-person team, you're paying $100 a month.
You can just go ahead and give the account and access.
It's not about that every individual needs to use have a user account. It's just that our team is using that account.
You can do this — whether it's live chat, whether it's other systems. But simplifying those things as hello or team will then allow you to go ahead and just constantly reply in that way.
What we've done basically, we're sending out these emails right here — let's just say it'll be hello@mycompany.com. These emails get sent out to all these different people and these people receive it. Some of these people would want to send more emails to us. So, we go ahead and just forward all those emails to our inbox at whatever ticketing system we have. Now, we'll have a list of all the people that are replying back from our newsletter list.
That's why we went ahead with hello or team because we wanted to create a structure where it's not going to your email, it's going to a ticketing system.
That way we can see — these are 30 days overdue, these are 15 days overdue. We got to reply to these because people have questions.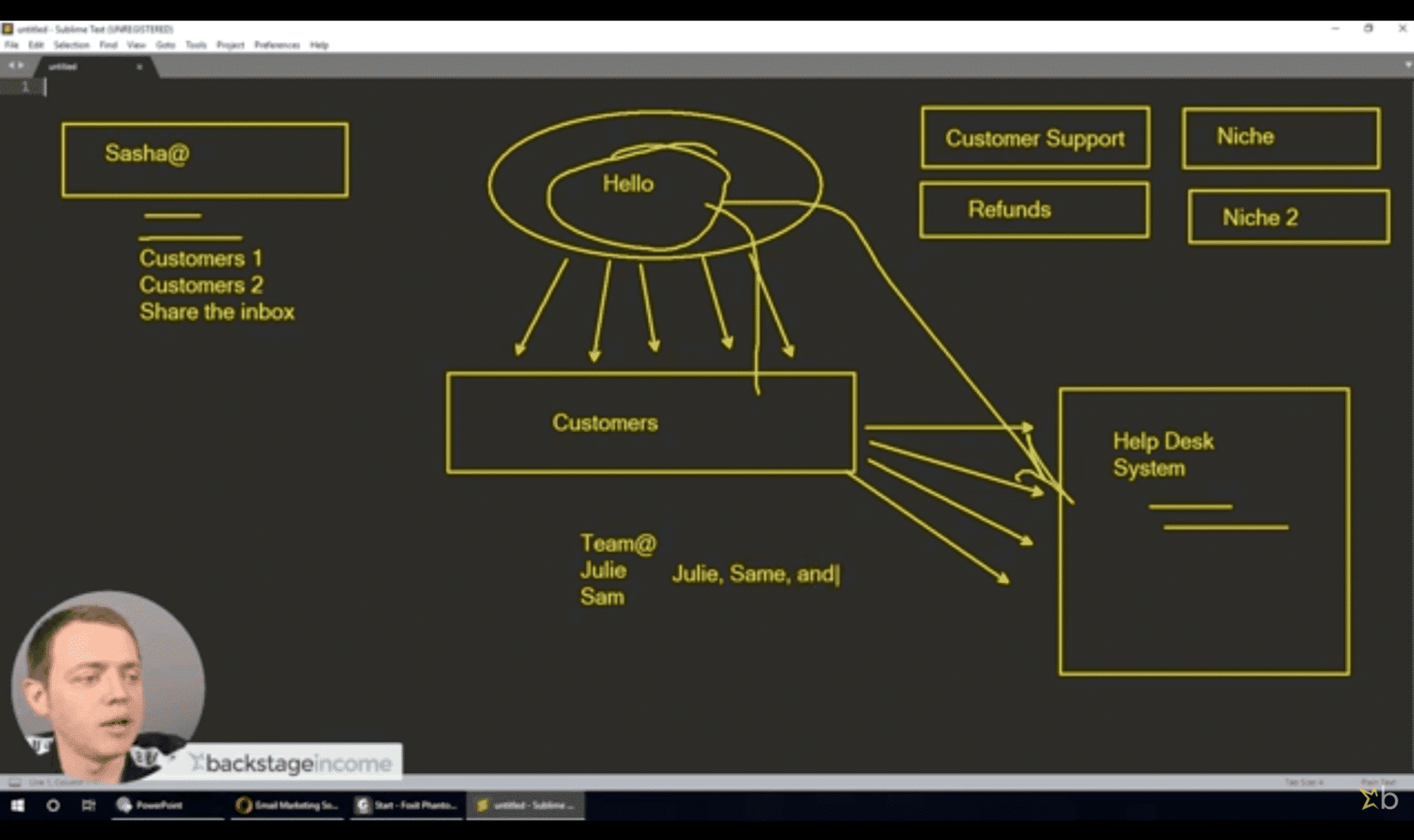 Let me show you the basic premise behind it and it really just starts out like this:
We have hello or it could be a team. Everybody now gets these emails — so it sends out thousands of them. Our customers receive those emails and some of these customers may send us replies or questions and all that now goes to our helpdesk system. Now, we can go ahead and answer all those questions.
In the past, I was using sasha@mycompany.com and then what happens is all the customers start replying here. Then, I would have to share the inbox with my team and there's a whole bunch of other things that go on in there.
So, this is a better approach.
It's all just about organizing it for what works for your company.