Listen to the Podcast
I want to share some thoughts with you about the DIY versus a professional e-book cover – which one should you go with?
Also, I want to answer this question: Is it worth it to make that e-book cover yourself?
Hiring someone for your Ebook cover or not?
A lot of people, when they go into writing an e-book then eventually you need a cover. And they don't know should they do this by myself or should they hire someone else.
Hiring someone else does cost money. But if you're tech-savvy, you probably could do it yourself. And I do have some training and tutorials on how you can do it yourself.
However, in this post, I want to share with you the trade-offs. Is it worthwhile for you to take the time in education to do your e-book cover?
First, I want you to look at the scope of what's your technical level and knowledge.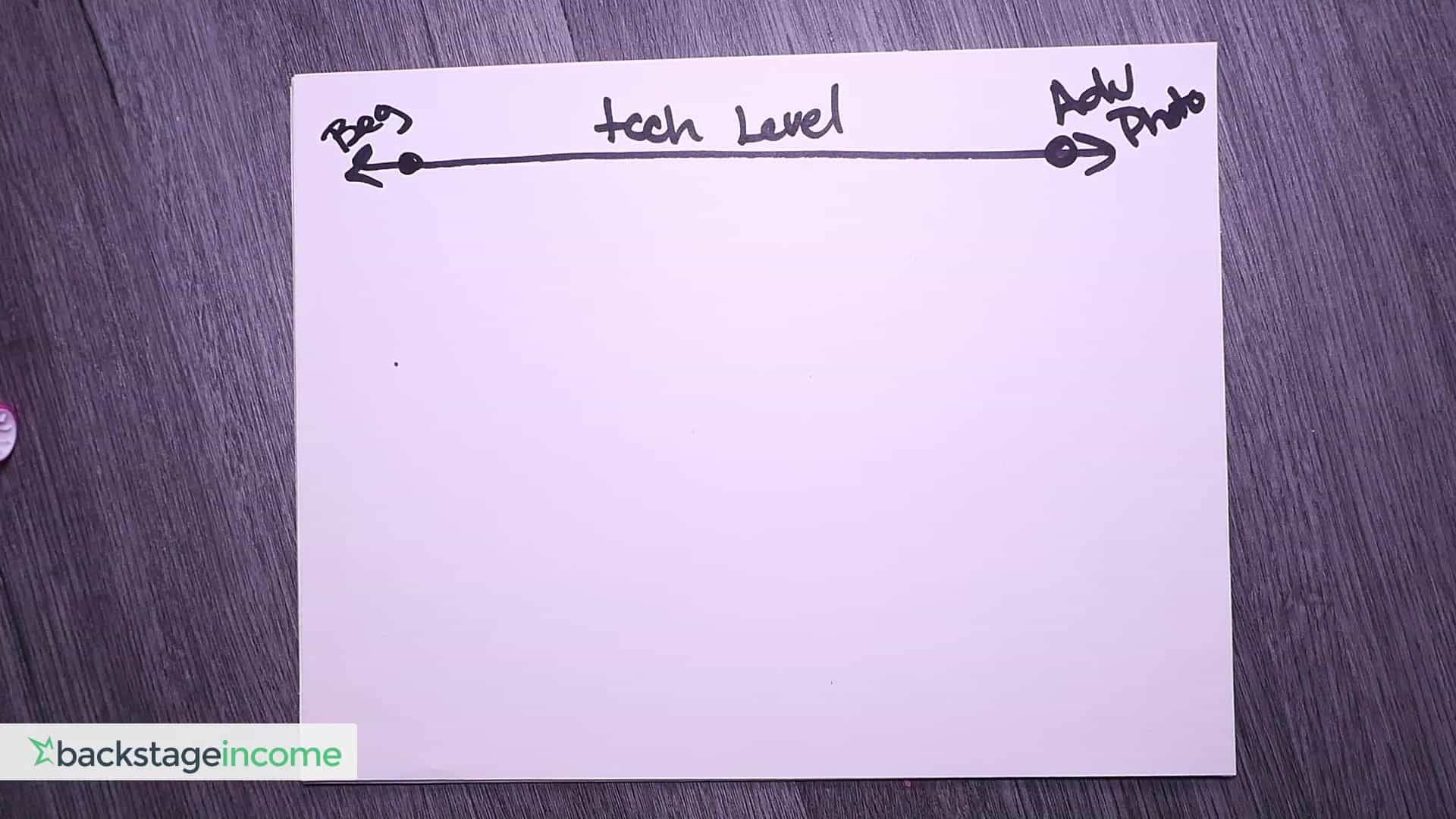 Are you an advanced Photoshop user or designer?
Are you more like a beginner computer person?
When we look at this, this is what's going to dictate how long it takes you to make a book cover.
If you want a book cover designed by my team that I've trained and me, you can check out our website at 5StarAuthor.com, where we could take care of your book cover for you.
We are over in this area – advanced Photoshop users and advanced designers. For us to knock out a book cover depending on schedule, obviously, it's under a 2-hour process at most. That's because we have systems in place.
If you're a beginner and you don't know too much about computers, it could be a 40-hour process.
Well, why is that?
That's because you have to learn the software. Not only do you have to learn the software, but you also have to learn about fonts or install fonts. If you're not tech-savvy, that could be a problem, as well. It's going to take you time to look that up.
What about file formats?
The same thing. If you don't know how to export certain file formats, that could be an issue as well. That's because these book covers require individual specific file formats.
Same thing with print quality. Book printers are picky because they need high resolution, high-quality prints. And they don't want a crappy book for their audience. You need to know and understand print quality. Then not to mention beyond that, you have that whole creation process.
DIY Ebook Cover
If you do it yourself, you don't have some of the additional things that we have. I mean the communication part with our clients or clientele. We don't have that back and forth, trying to guess what's going on in your head.
But that's just part of the service level of business. But here you have these other technical issues that go on. And sometimes just the creation process alone if you're fumbling with the software, this could be a three to five-hour job.
It varies, so all in all, I would say look at 40 hours of work. That's because if you're struggling with the tools, it could be a 10 or 20-hour job. By the time you install software and know-how to use it learn that they take you five hours.
It's a long process, and when you look at this, my question to you is, what are you making per hour. What is your hourly rate? If you're at your job and you're working, and you're making $10 an hour, is it worth it for you to do your book cover?
That's something you need to ask yourself.
Here's a different approach.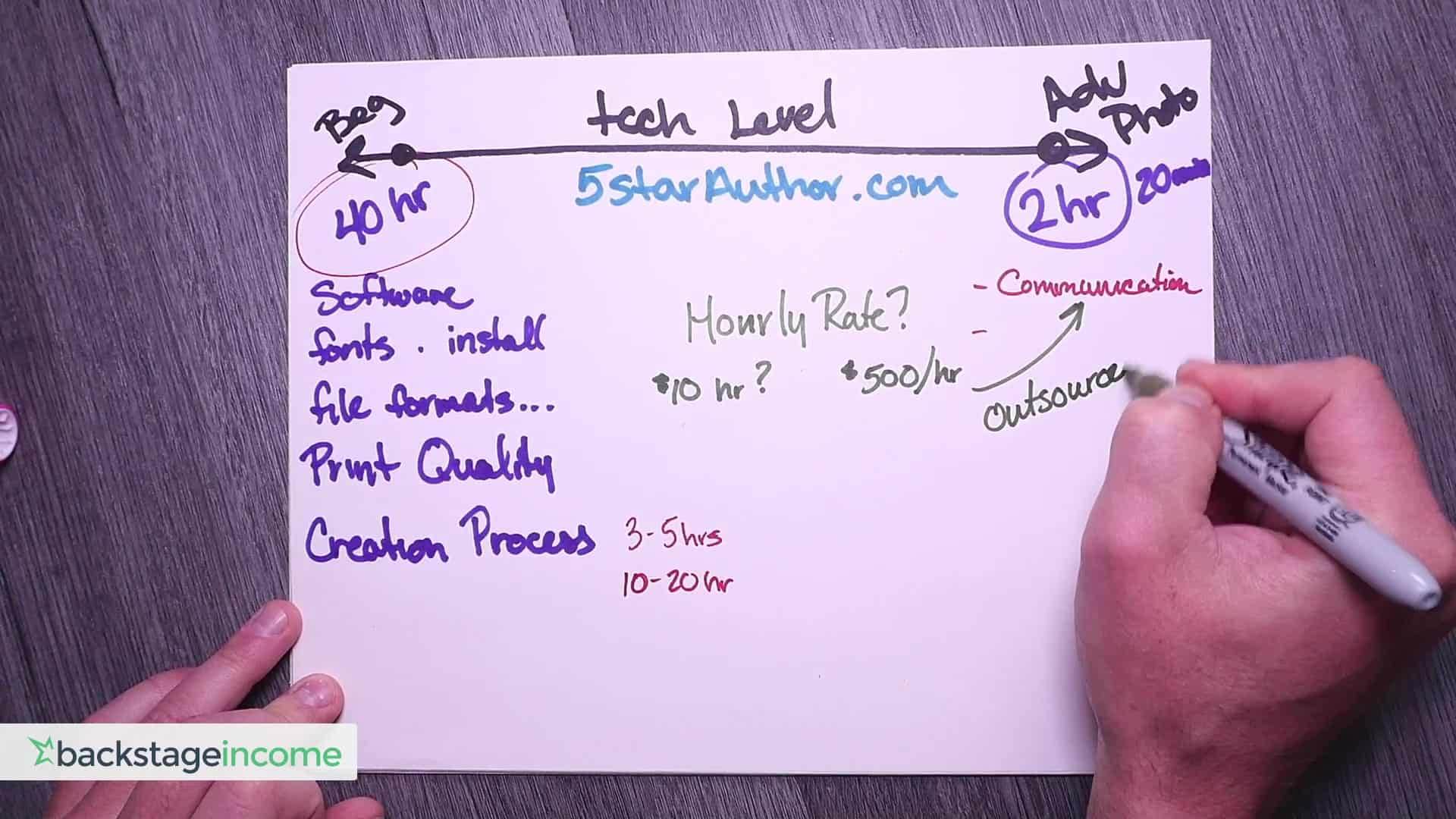 What about if you're making $500 an hour?
Probably it's a lot more cost-effective to outsource and get a professional.
A book cover is between $250 and $700, depending on all the things needed. Well, it's a 2-3 hour job here for the team, but you're already making all that up fairly quickly.
Here's where the issue is or where the big question is. If you're only making $10 an hour, does it worthwhile to get someone else to pay for your book.
You have to work a lot more at your job to pay for that e-book cover. Here are the questions: How long is it going to take you?
Well, if it takes you 40 hours and you're getting $10 an hour – that's a $400 savings in a way or opportunity costs.
If you're making $15 or $20 an hour, for you now, it's going to be $800. In both of these scenarios, it's still a lot cheaper and more cost-effective for you to hire a professional.
If you're making $3-$5 an hour and you're not making much at all, and it still takes you 40 hours, now it's only about $120 worth of time. In that case, you're ahead because you're not paying $250.
Think about Trade-offs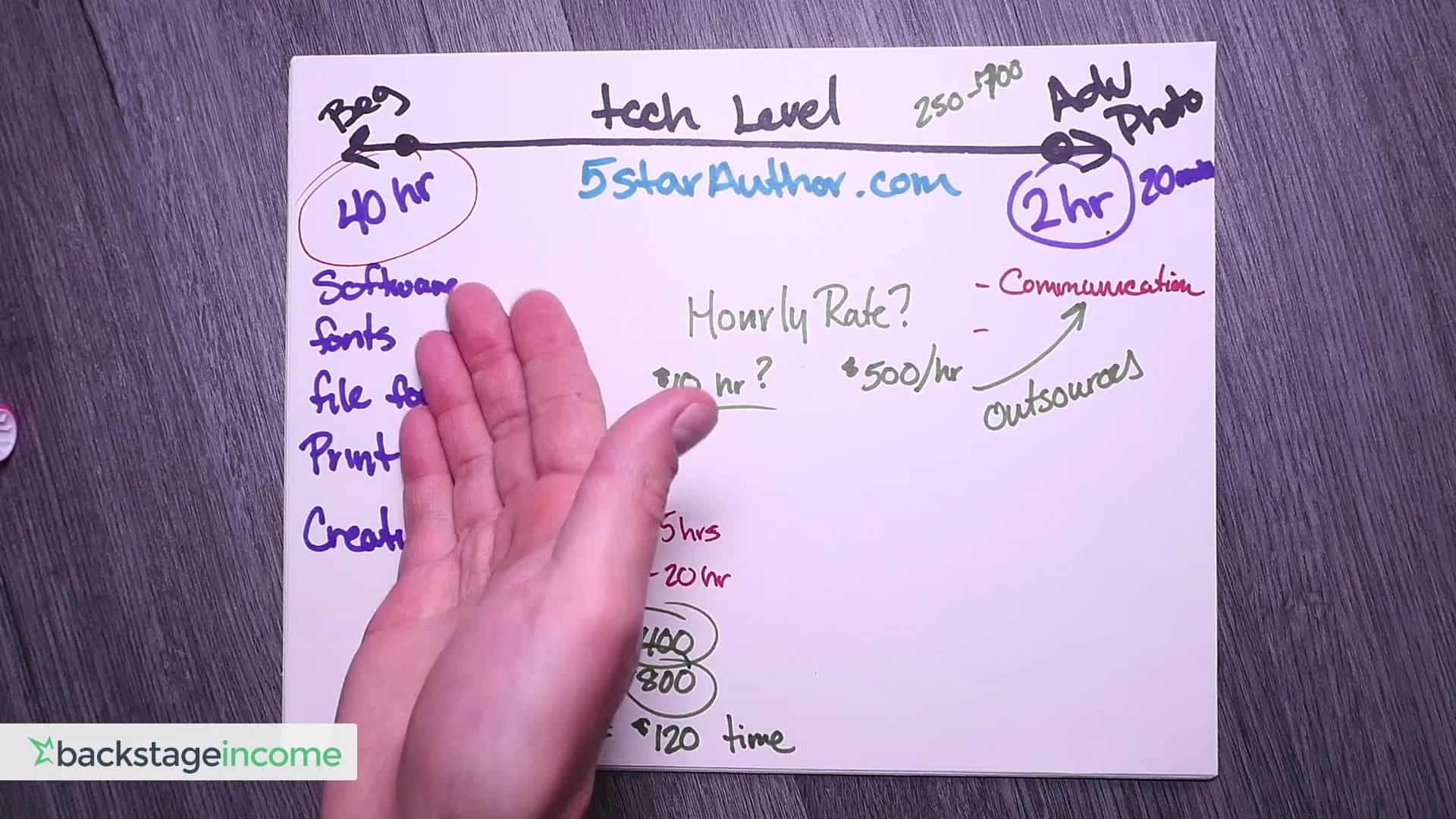 There are these trade-offs, and you have to understand is it worth that extra time for you. For a lot of people, it's not. It's not what you're good at. It's not your expertise.
But if you want to do it yourself and if you value the education part, fantastic and great. But if you have a job, if you're trying to get your book done and make a little side incoming and you're turning this into a business, you can hire a professional.
And you start working on your next book because you could outsource your cover. But you can't outsource your book too much. You can. But maybe not the one that you're writing. If it's more personal, if it's a how-to, if it's more specific to your expertise, it may be difficult to outsource that.
Start looking at those things as a trade-off when it comes to these opportunity costs. How much are you making per hour and see if it makes sense for you to outsource the book cover?
Final Word
And if you need some help with that, feel free to reach out. My team would be happy to help you out. Check out our website at 5StarAuthor.com
You can get a book cover right now. Prices shift all over the place from time to time, depending on the busy season. And my team and I will take a look at it, and we'll take care of it for you. A lot of times, I have designers that work for me on a lot of other projects, and they're trained by a lot of the things I've done over the past.
We'll take care of that book cover. Make sure you're in the right hands, and everything's good to go to make a book cover that fits your needs, your customers and is ready to get attention.