Listen to the Podcast
We're going to take a look at creating a powerful e-book title for your book.
I'm going to share with you my one big secret and trick to doing this. It's pretty simple.
Here we talk a lot about building business, money, wealth, and you need to understand if you're trying to write an e-book that gets attracts people; you need to have a compelling title.
It's like having a good cover. It's the same thing. It sells your book just like a subject line in your newsletter list sells it to people to open up that email. And then inside that email, you have to sell it for them to click links and so on. It's a process.
This is How to Create Compelling Title
With e-books, you need to have a powerful title. There's a lot of different ways. You can have one simple idea, and you could be very specific: HOW TO do XYZ by doing A, B, and C.
I'm going to share with you one simple trick that I've learned that many people don't talk about and get into it. Here's how it works.
Let's say you're writing a book about power. It could be about success, whatever your topic is. It doesn't matter. If you're writing a book about animals, it doesn't sound very powerful.
How do I make it more powerful?
Well, I go a step further. Let's say I went dinosaurs. All of a sudden, those dinosaurs are pretty powerful.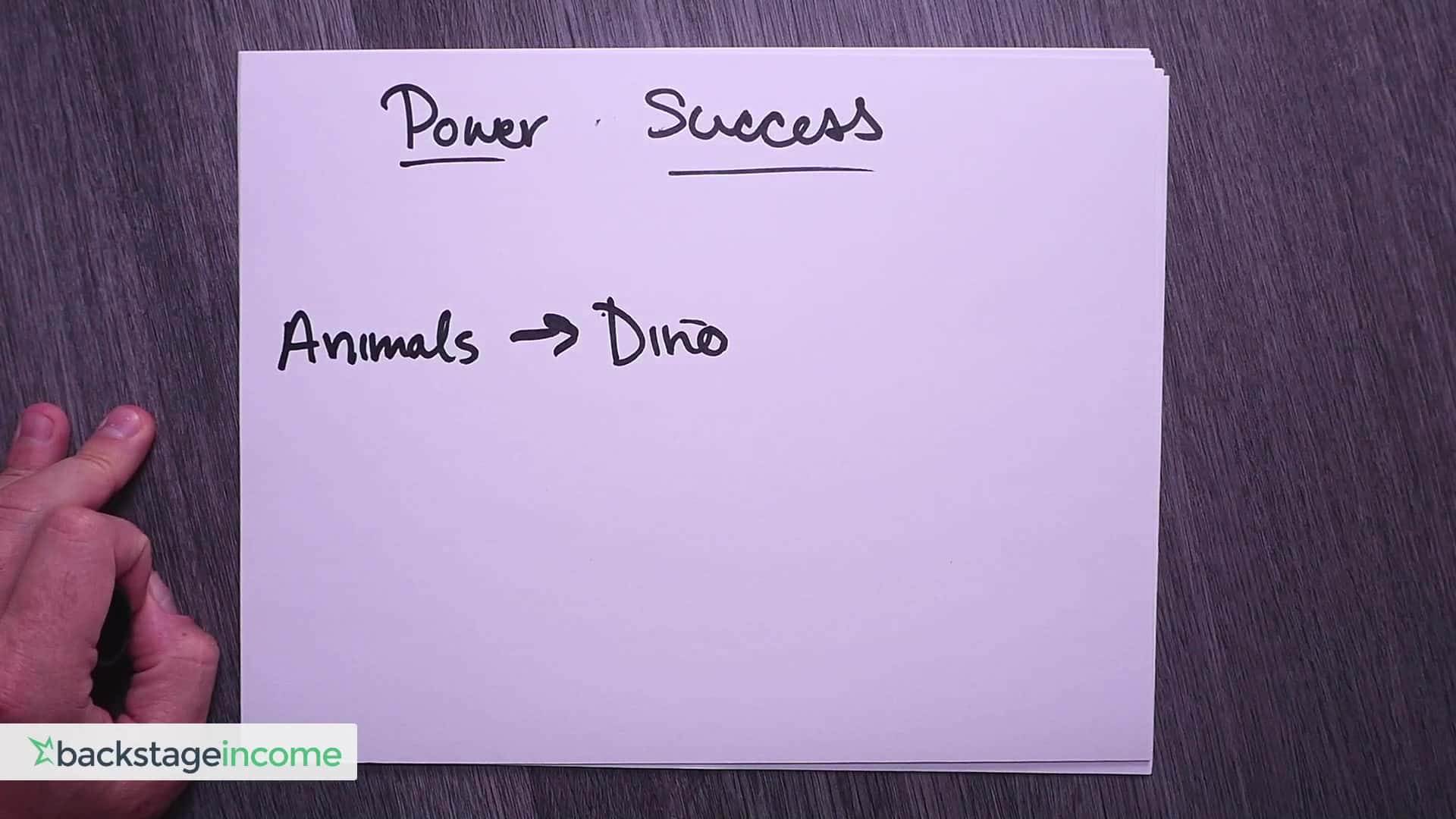 Those dinosaurs just seem strong. Why is that? Well, they're big. They're huge. They have some big teeth. They weigh a lot.
How do I take it even further?
What if I talk about of Velociraptor. All of a sudden, these things could chew you up, they're smart, they're fast, and they have an edge in the species.
Why is it that a Velociraptor just seems so much more powerful or stronger than a dinosaur?
Why is it that a dinosaur feels so much more powerful than if I say animals?
That's because we're looking at the simple thing – specifics.
When you're looking at specifics, you're looking at digging deeper. You dig deeper into the subject. Anything that you're doing. If you're looking at the animal, you could say fish, and you could say shark tank – the famous one.
When you look at this, that's powerful. That seems so much better than just talking about animals or fish. That's because you're not specific enough.
Being Specific is the Key
And you'll notice this a lot when it comes to certain books.
Here's an excellent example.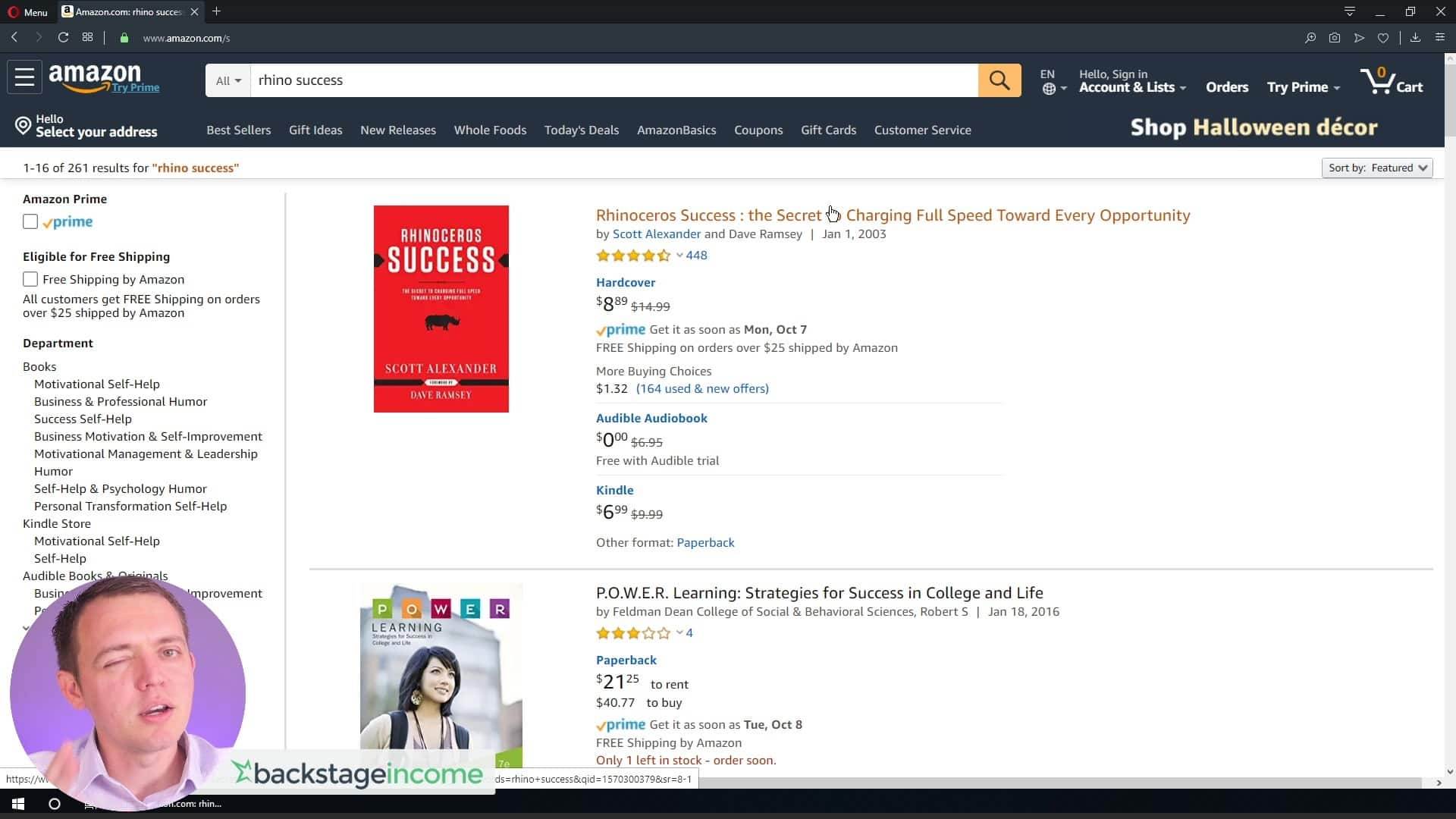 Rhinoceros Success: The secret to charging full speed towards every opportunity.
Why does this just seem so much more powerful?
Well, rhinos, what are they do? They charge, and a rhino is specific. What if I just said animal success? It just would not feel as powerful.
It's the same thing as cheetah going through at full speed – cheetah success. It would have worked just as well.
This book was marketed. It was promoted, and you can see it has got tons of great reviews on it. And the Title is very good and very catchy. That's my whole point that anything that you do in your Title, you get specific with it.
I'm not saying you must be short with it. But you get specific with it. Of course, you could create different titles like Tony Robbins.
Single Word Title
You could do single words titles.
There're books called:
Unbroken
Unshakable
Gifted
Habits
There are all kinds of books named by single words, and they've done well. But it's difficult to promote those things. And sometimes they work if you have a big enough name. But it's tricky.
What I want you to do is take things a little bit further by getting more specific. And if you get specific, it allows you to create a quick title. Then you could do your subtitle, which explains what the book is all about.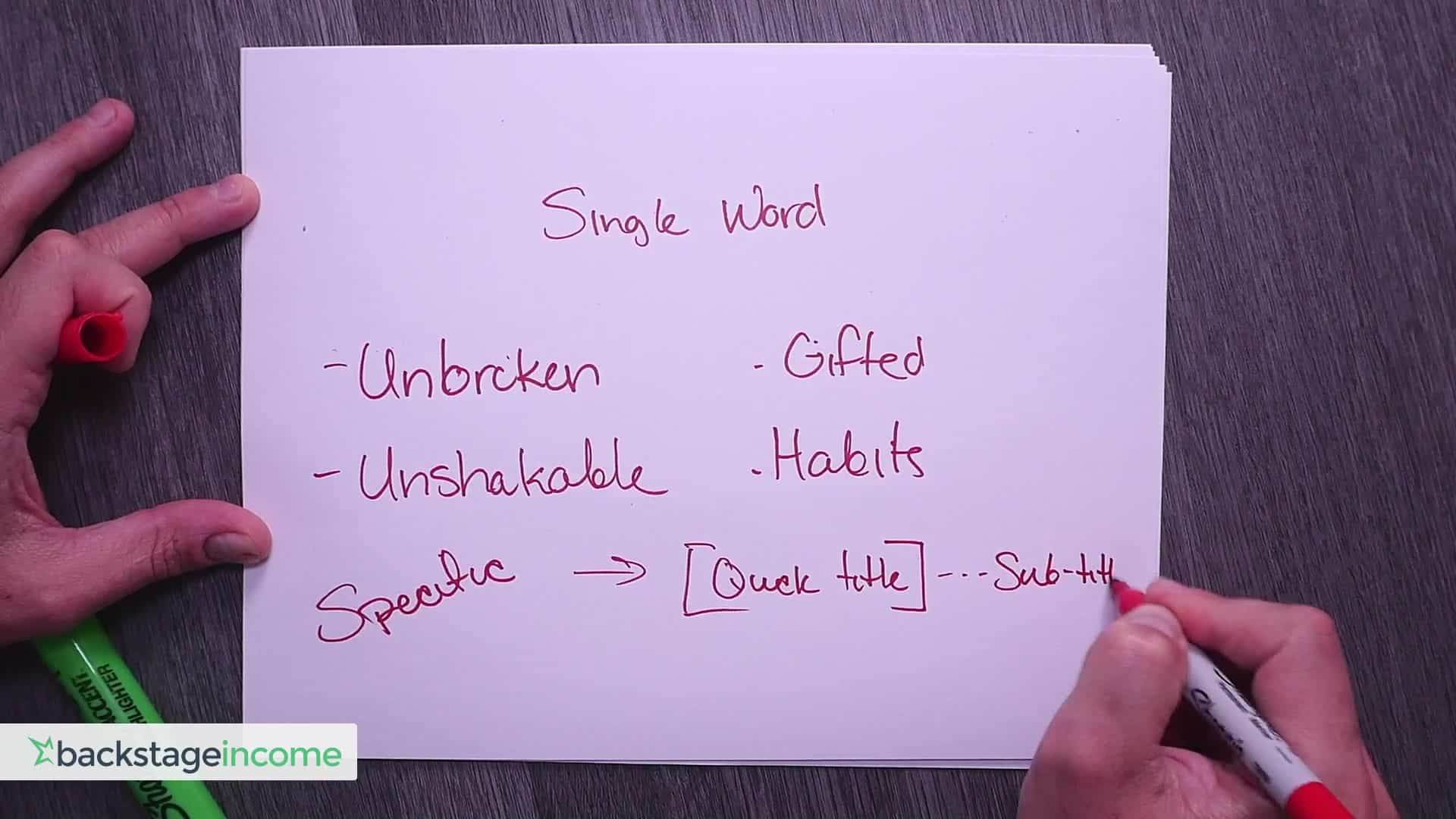 That's the whole key, and that's the point. To be specific in getting the emotional words. That's the goal – to get the emotional words.
It's those emotional words that allow us to connect. If you don't have emotional words, otherwise, those words just like an animal; it's just bland. It's not as specific, and it's not as emotional.
And it doesn't catch the person off guard. Get more in-depth, get specific, and that's where it allows you to craft the more compelling title.
More Great Examples
Here is The Formative Five. It's a simple title right here using the F and the F. There's a rhyme in there, alliteration as well.
And if you look, this book is all about: Fostering grit, empathy, and other success skills every student needs.
The subtitle explains the book, but the intro part (the powerful part) is that it catches your attention. That beginning is essential, and you're trying to get specific 5. It's not The Formative 272.
People are using these concepts:
Stephen Covey, for example, has a book The 7 Habits of Highly Effective People.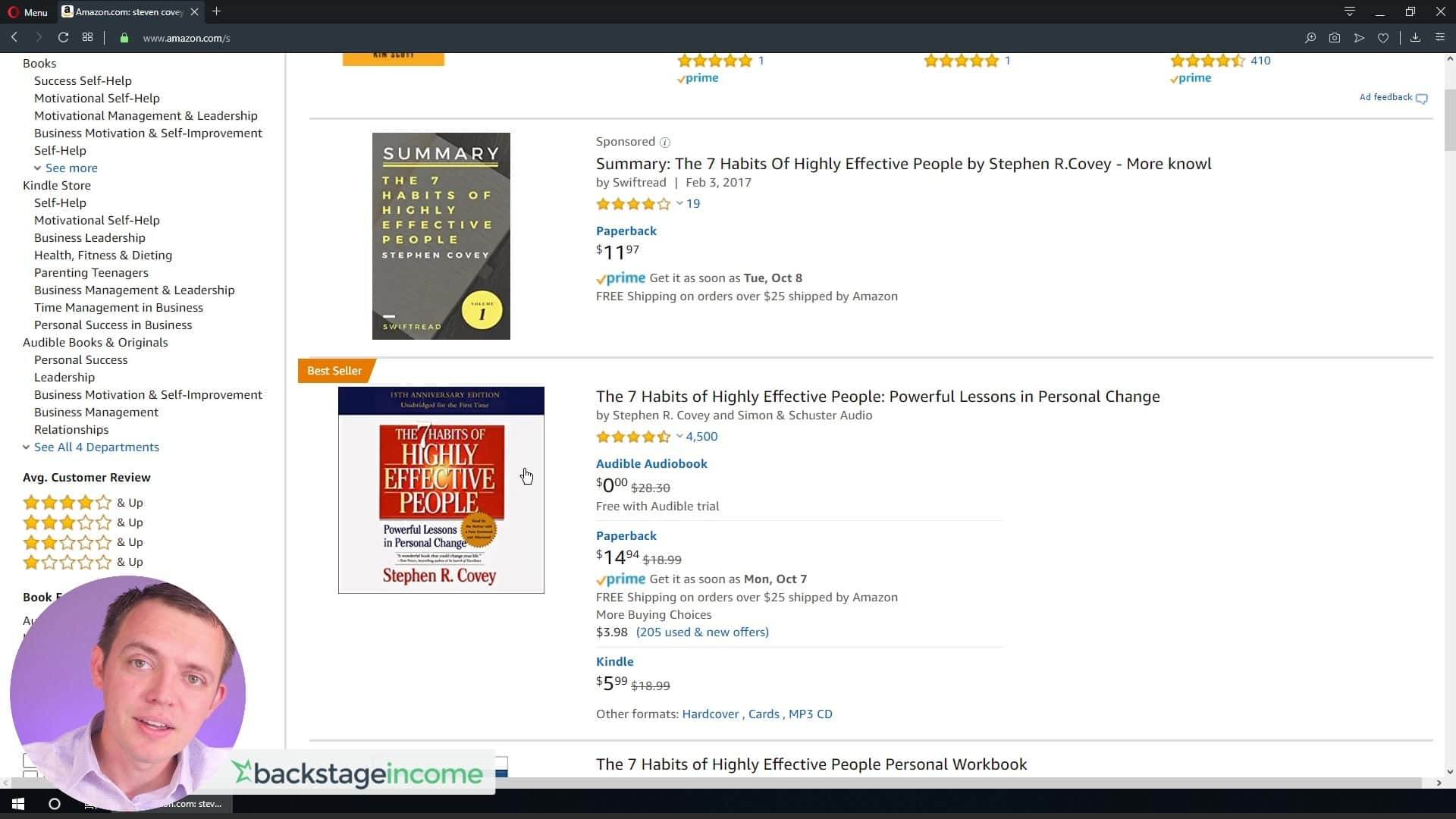 Why does this book work?
It's because it's specific – it's 7. It's not 322. It's specific, and it's direct. It creates emotion on the effect of Highly Effective People.
Final Word
If you think about the specifics of your book and try to work with the emotion of the word, you'll have a way better edge to creating a powerful title that works.
If you're serious about ramping up your education, check out this material from our Backstage Income website: