Creating your course your audience does not want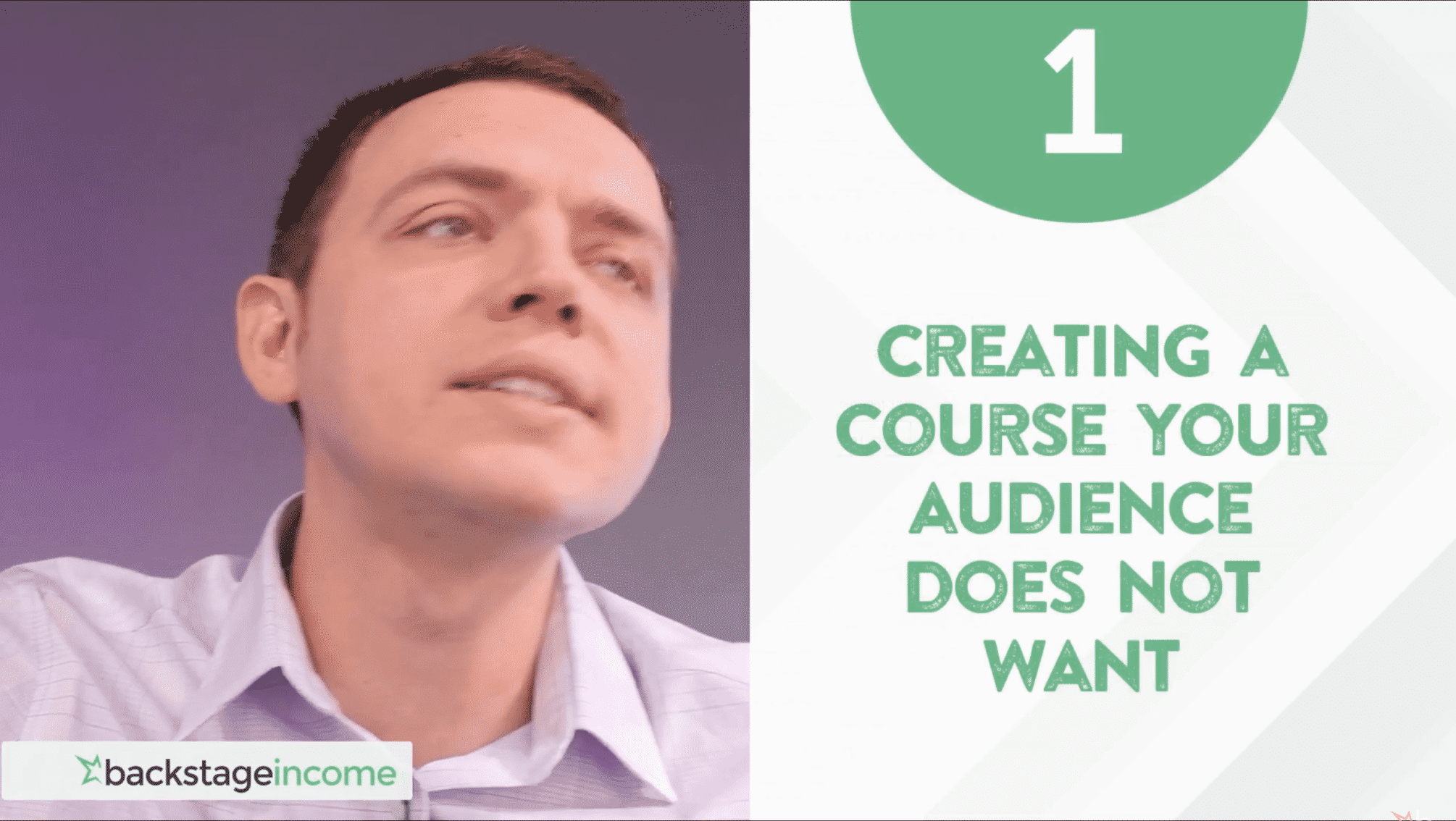 What they do is they go ahead and say, I want to go ahead and make and create a course but unfortunately the problem is, nobody wants your course and that's because you made a course that nobody wants.
You have to have an audience first. You have to build almost two of them in tangent if you're just brand-new getting started. However, if you already have an audience, it's great! Now you understand what your audience wants and then you create a course for that audience because it's already the content, the topics, the subjects that you're already talking about more than likely.
You can just create a detailed course more specific to that.
If you're doing photography and you're talking a lot about photography. Well it might be more specific that you're talking about baby photography or newborn photography, rather than maybe creating a course for wedding photographers that are doing more wedding photography.
Being more specific and creating a course that your audience wants and needs, that's a big issue for many people because they create something that they think this course will work because they want to create a course on this or because there's more money in that industry. But unfortunately, it's not what your audience wants.
Not keeping your content fresh or updated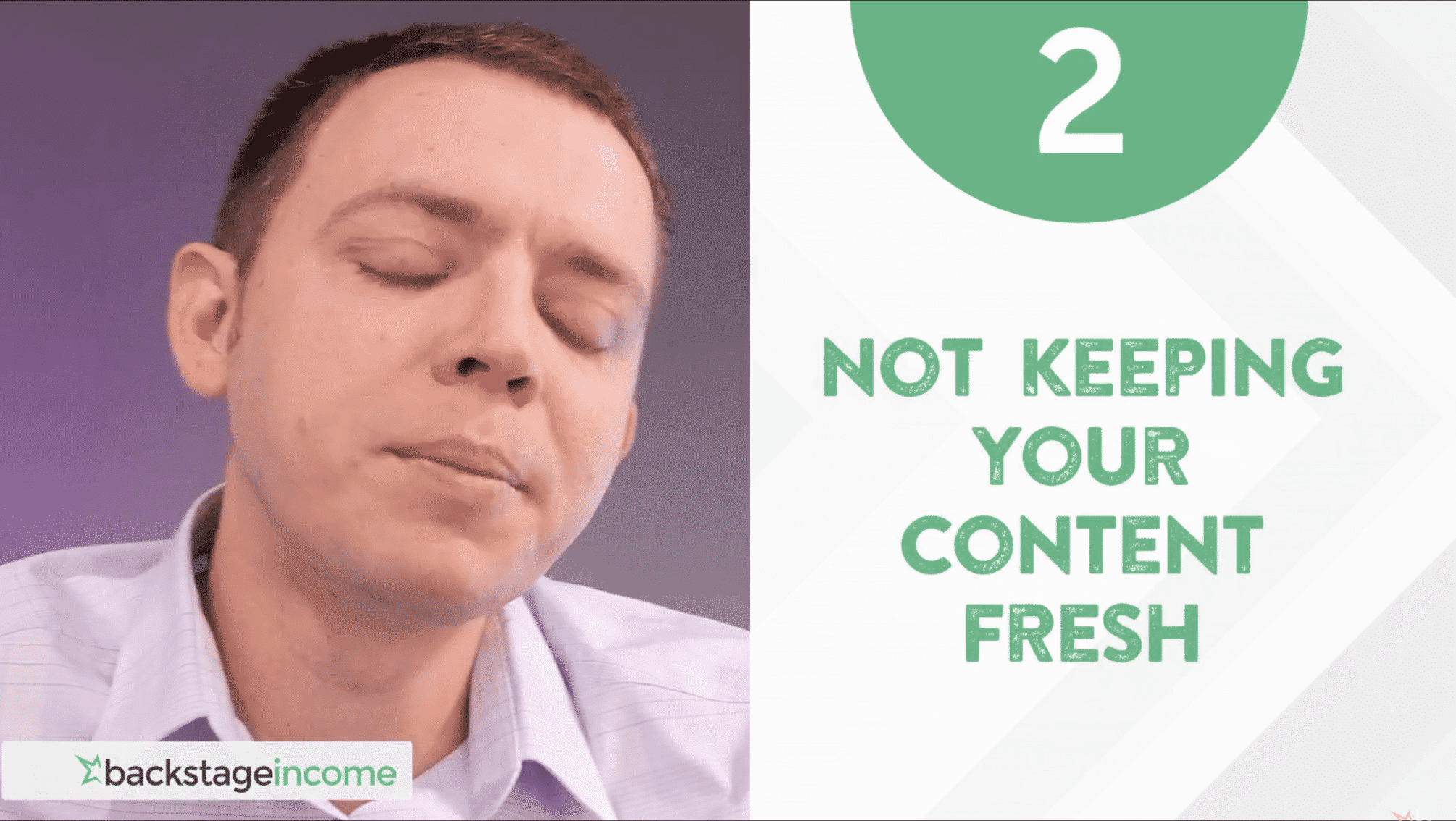 Think of those old excel books or Windows 95 books. Maybe you don't even remember what Windows 95 is but the thing is that, if you have course content that is old and expires with time, then you need to keep your content fresh and update. It's different if you're doing things like welding techniques or woodworking techniques uh that people are using and those typically don't change from year to year but if you're doing things that are more software based technology, the techniques may change. You need to keep your course fresh and updated!
Try to make courses that are a bit more timeless. Things do change with time and you may need to keep things updated and fresh.
Not asking for feedback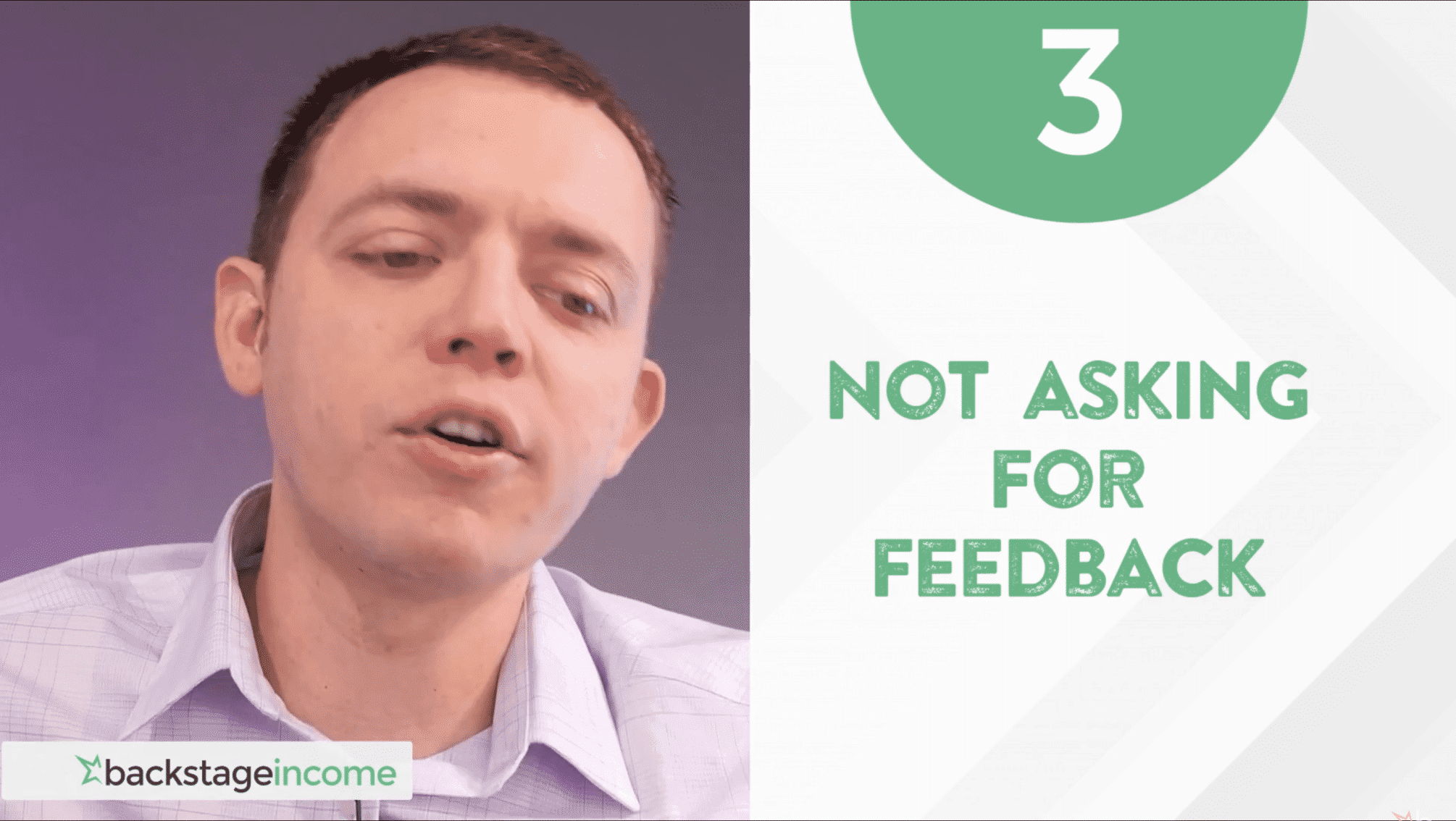 You may not take action on the feedback right away. Let's say somebody says, you're missing a module in this, I wish you would have covered that in more detail. If you keep seeing that, what you may decide to do is, maybe you don't add that to that course but you may actually create a sub course –- where you add it or include it as a bonus. You may go ahead and create a secondary course that's more specific to that because it's just so much more information.
The point is, asking for feedback can give you some insight. It doesn't mean you'll totally change everything or it doesn't mean you have to take action on the feedback. I'll give you some insight to that then maybe you decide to tweak things in the future of future course production.
Not knowing your hard and soft costs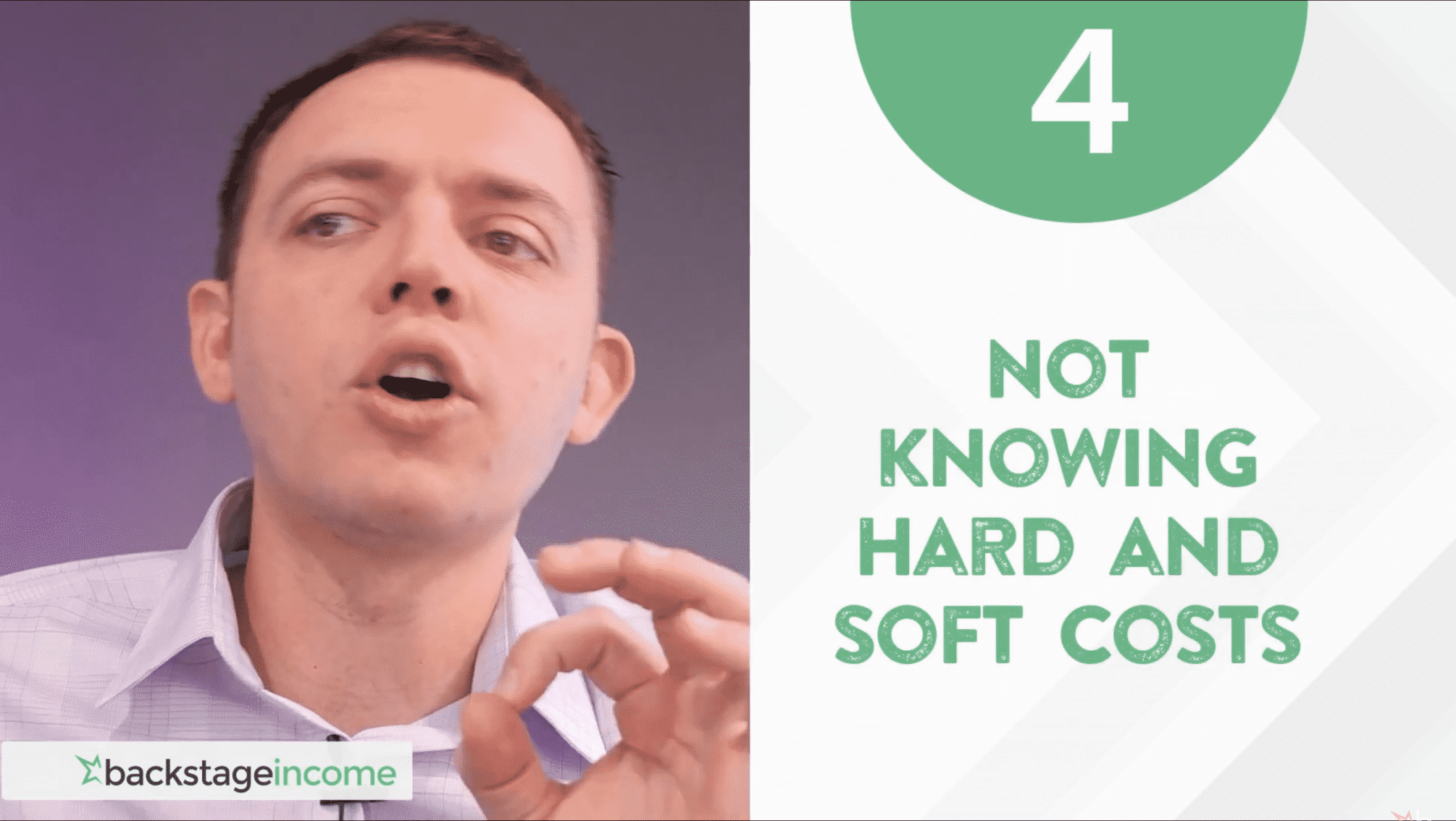 Basically not knowing your numbers. Your hard costs are your financial. So, for example, if you need to pay a video editor, if you have to rent video equipment, if you need to pay people to proofread your course or do anything where finances are needed, then that is knowing and understanding your hard cost.
Let's say your course generates a hundred thousand dollars of revenue -– that's all great and fantastic! What's the problem? Well, if it costs you 350 000 to get it going and to produce it, that's just the numbers just did not make sense.
In that case, you're losing money on your course. So you have to understand your financials.
The soft costs are more of your time your energy. If you understand that, then you'll put in a lot more time and energy but won't have a lot of the extra expenses if you hired an extra writer, a proofreader.
You did that to yourself, then now you're kind of understanding what are your end financials going to be.
Sometimes it's important that you go ahead and do the work yourself.
Some people just don't understand the content. Other times you may want to outsource certain things and that'll help save you time but understanding that you will have some hard costs and some soft costs.
Hard costs are your financials, your actual numbers and your dollar figures. The soft costs are kind of your time and energy that you have to put into the production value to getting the thing complete.
So if you're over budget on your financials, that's not going to be a profitable course. If you spent too much time, let's say 10 years to produce a course, that again, is also not a good thing.
So recognize where your costs are.
Creating a course that's too big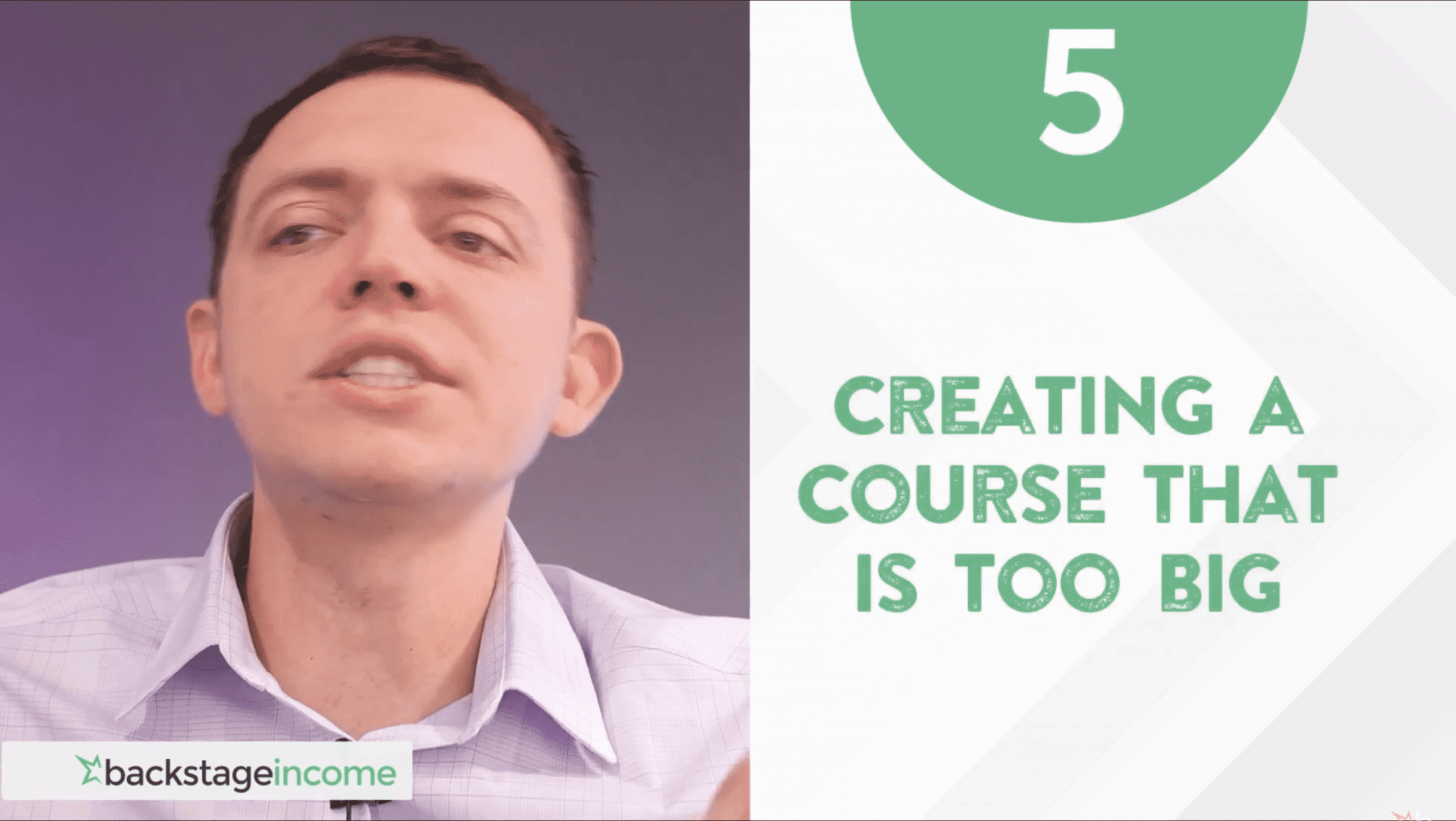 This is all about understanding the audience. 'Too big' is all relative.
Some people may say five hours is too big, other people say 10 hours is too big, other people say 20 hours is too big and it's all relative to your audience.
So if you look at my rise to learn website, where we deal with a lot of investments and people who are dealing with hundreds of thousands to millions of dollars in their investment accounts or are learning to invest, they are okay with spending quite a bit of time on their investments.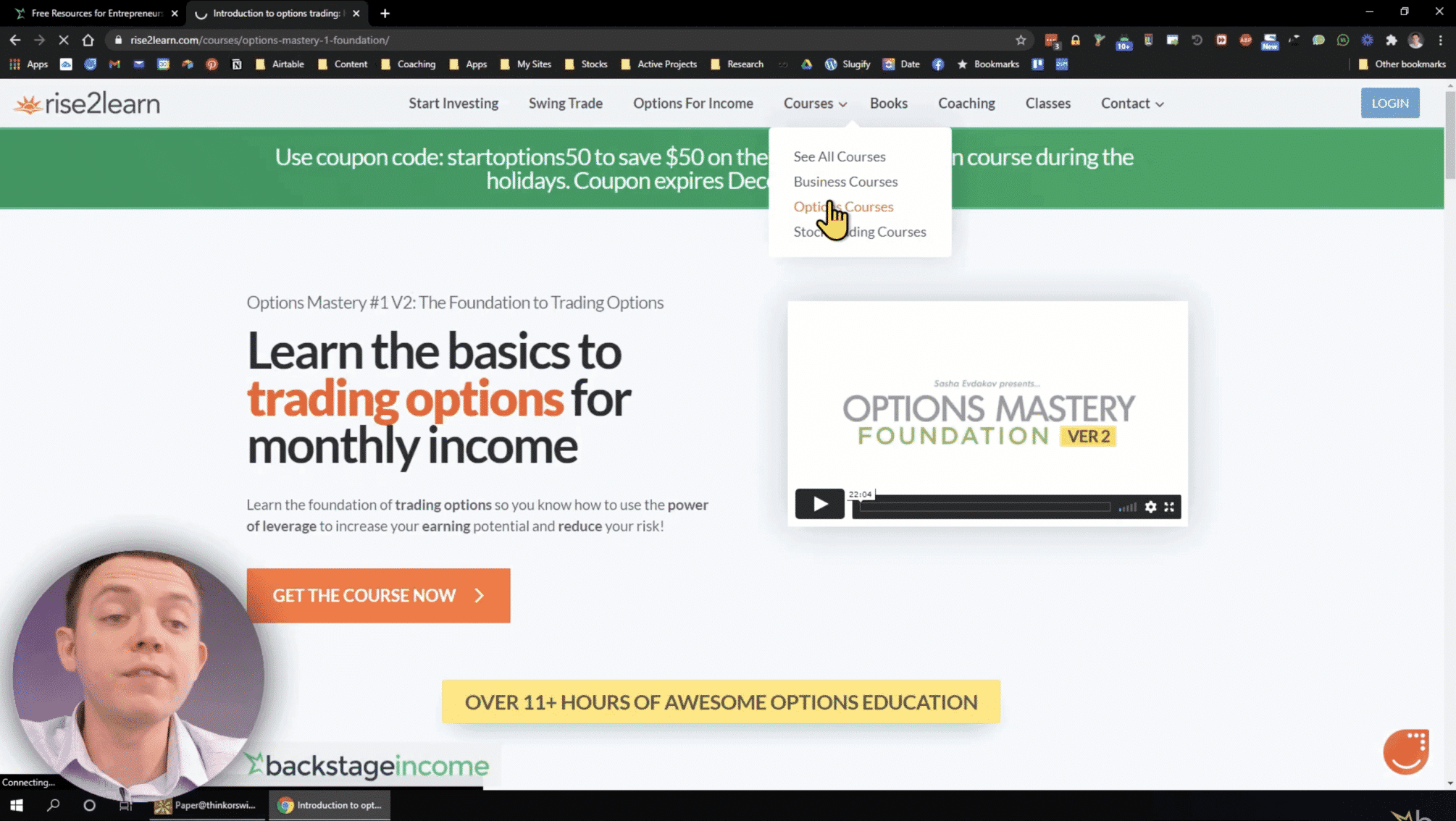 Here's one of the recent courses we've launched and this course is 24 hours long and has 65 modules.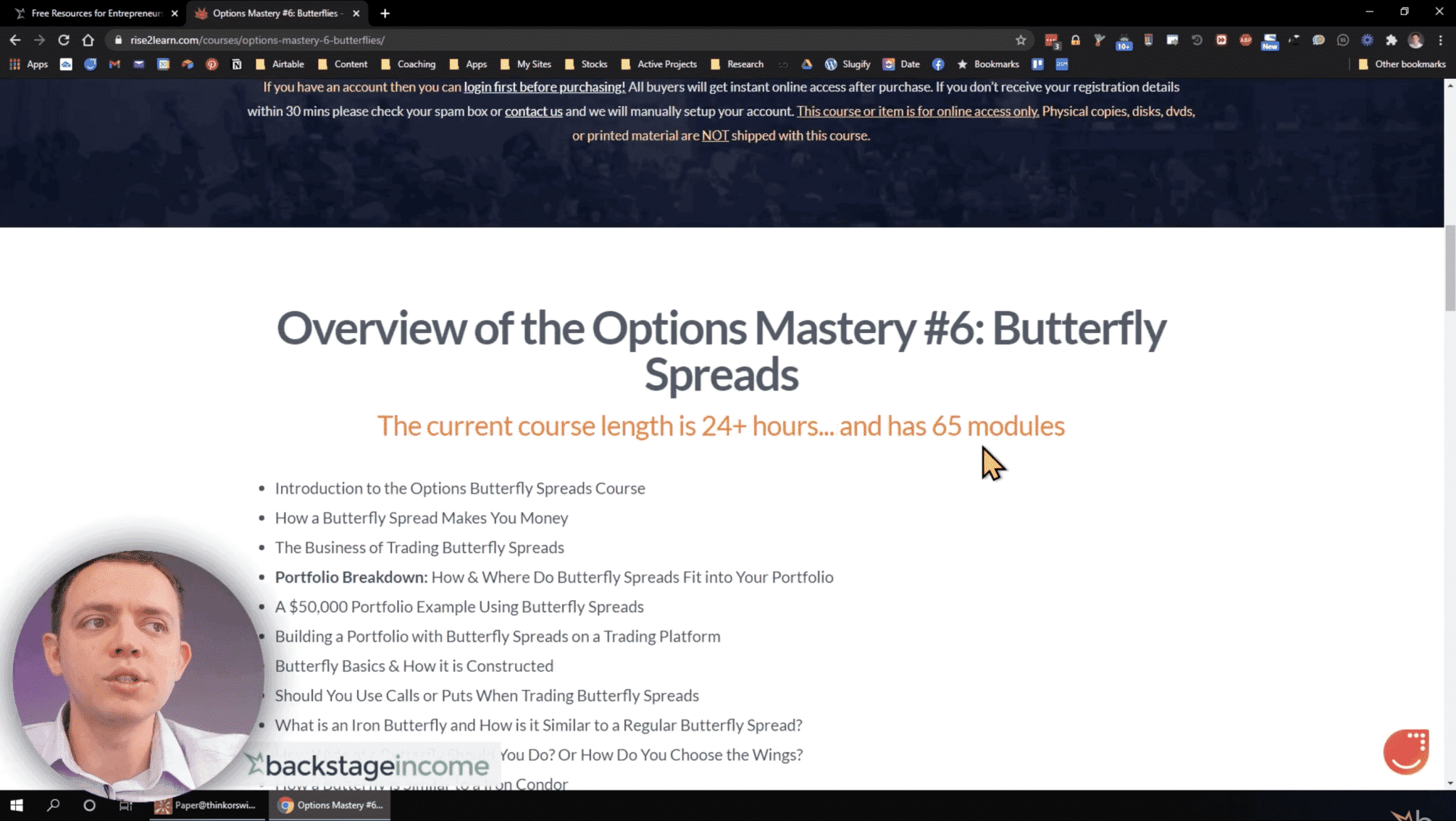 So it's pretty big if you actually look at the breakdown.
Here's another one that I have that's 18 hours long and here you can see every video here an hour and seven minutes for that one 28 minutes for that one.
Is that video is that course too long? No. People buy it left and right.
Why do they buy it?
It's a subject that needs some time and it needs to be worked on.
For example if you're showing people and you're doing a course on how to create a paper craft, that could be a 40-minute course. Whereas a course on investment, people are sure to take the extra time when they're dealing with thousands of dollars to make sure that they learn and understand the concepts, especially in something that's a bit more advanced.
So here's all the modules and you can see the length of all of them.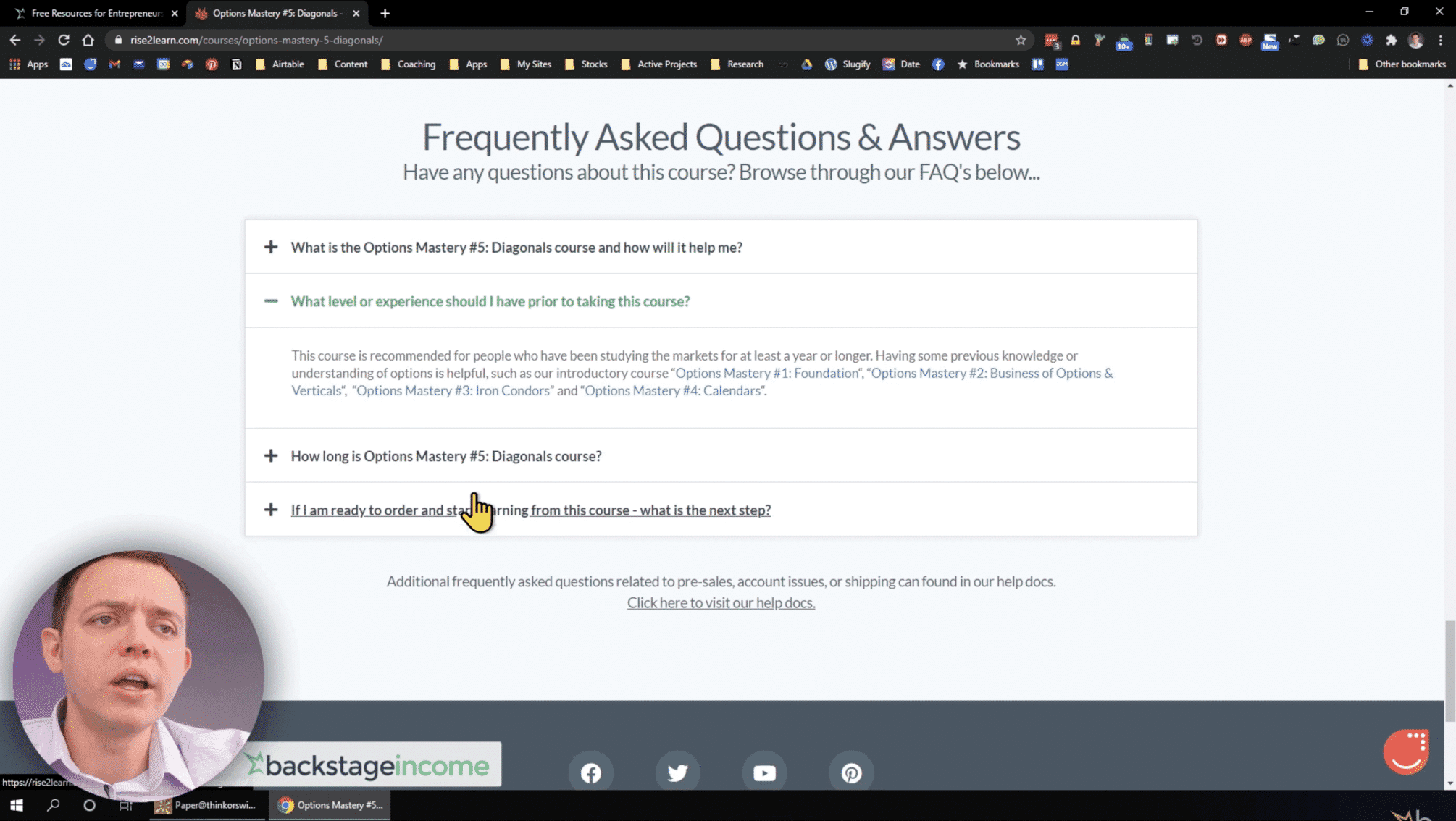 Some are shorter some are longer but the point is, you got to understand your audience.
So again it's not that a five-hour course is better than a 10-hour course, it's just what does your audience need and what is the subject also required to be able to cover that in appropriate detail all right let's look at issue or problem.
Having bad content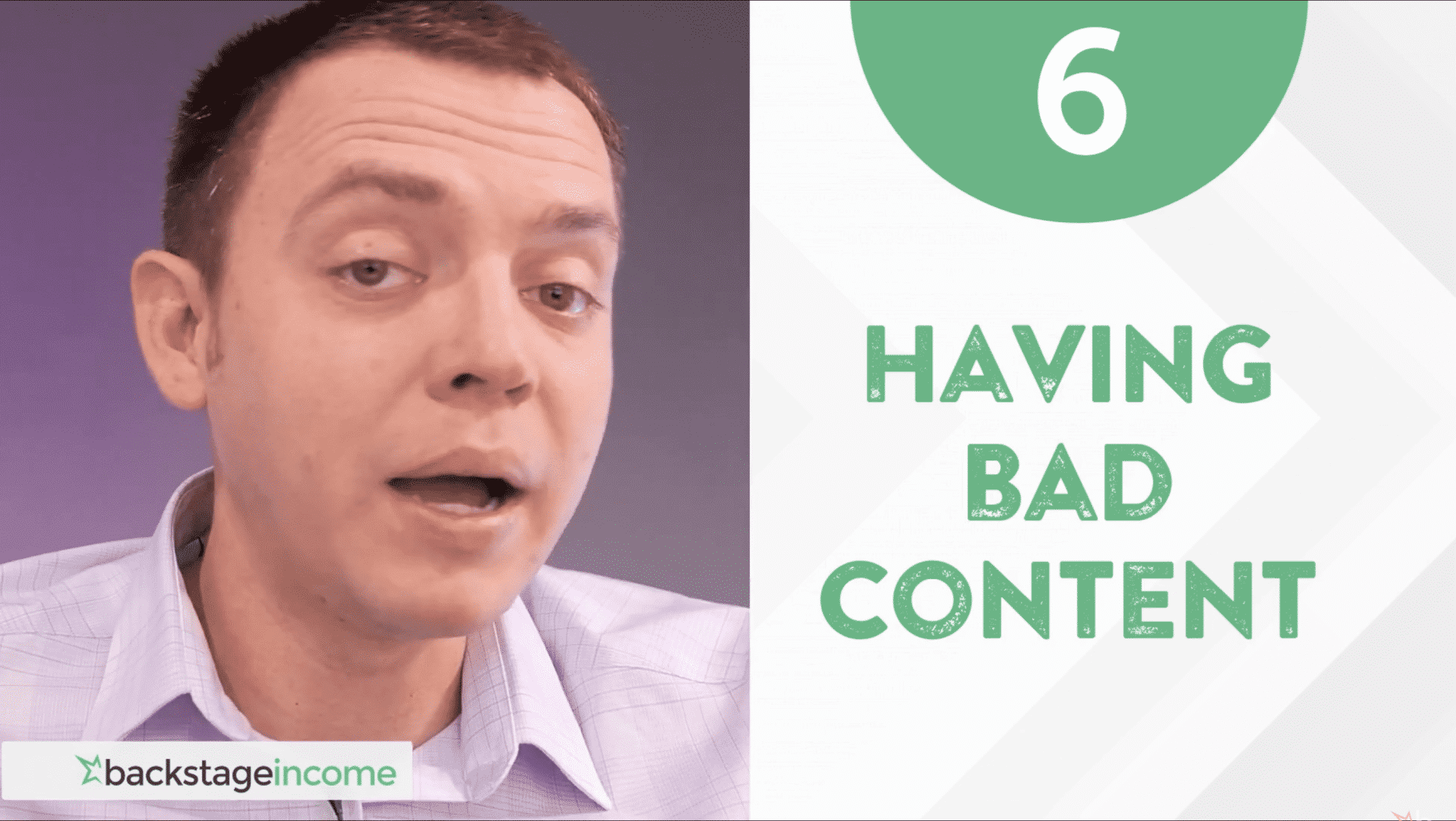 This comes along with from the previous issue where hey you might have a one or two hour investment course and that may sound good but people might be leaving that course not understanding the concepts. So that's the issue and problem that I saw in my industry.
So I started creating more detailed courses when I was dealing with investments in Option Trading. So in your case, it's the same thing.
If you have a bad quality content, it's you know people can't hear you, it's not presented right, it's just the content material doesn't make sense, it doesn't flow well, they don't understand you, then that's just not going to work out.
So make sure your quality of content is high end, high quality detailed and to the point because they're paying you to either learn that information, understand that information or get an inside look into that information.
So make sure it's good or great for that matter.
Over-pricing your course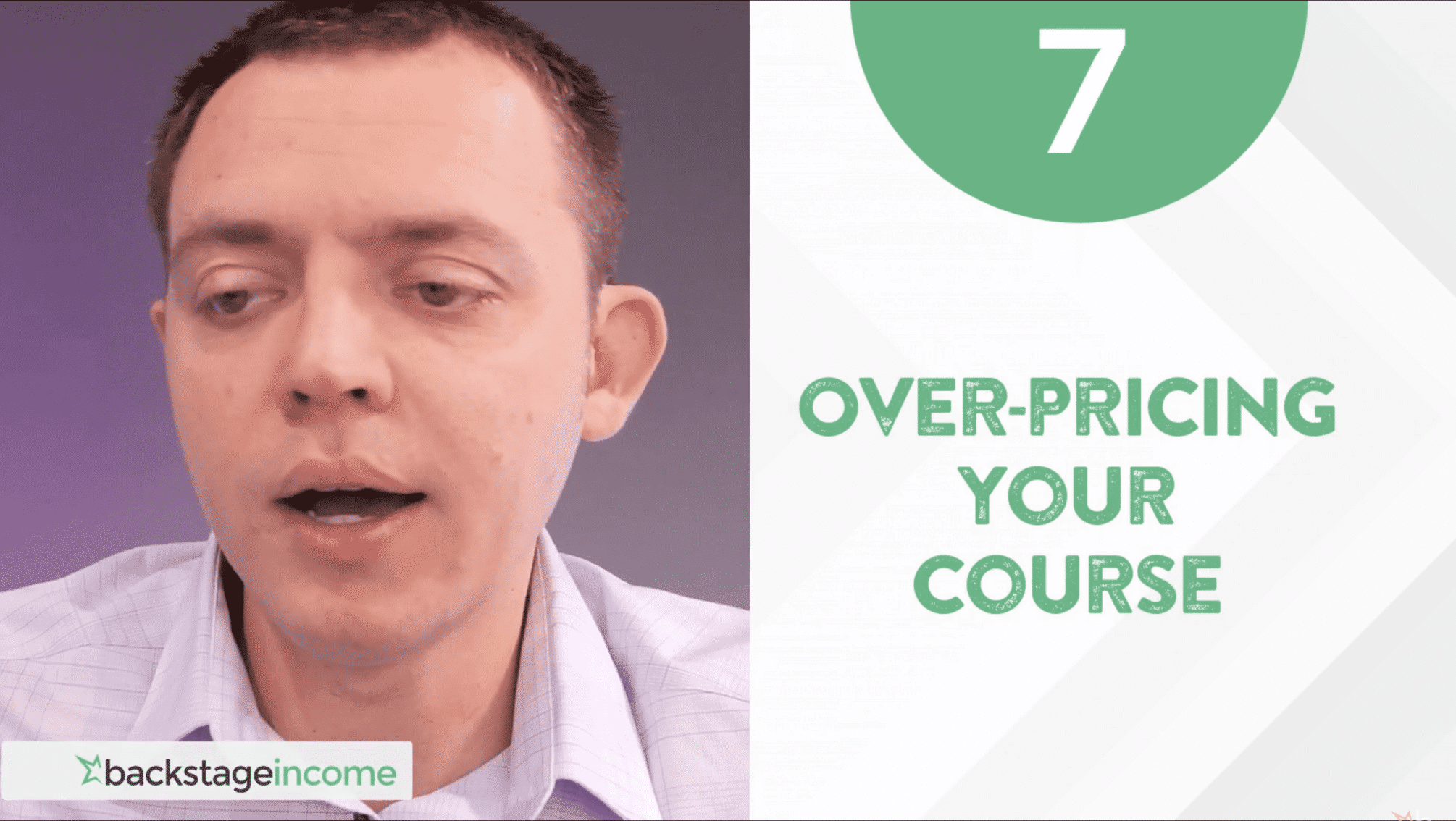 If let's say you're selling how to save money on car insurance and how to save a hundred bucks on car insurance every single year –- well that may sound all good and I'd be willing to pay for that if the course was five dollars or 19 or even 47 dollars.
If it was a hundred dollars, I don't know if I would pay for that because I'm only saving a hundred and I'm paying a hundred.
So let's say it was a thousand dollar course, now you're over pricing your course because I'm only going to save a hundred dollars maybe per year and the course is a thousand dollars.
It doesn't make sense. The numbers don't make sense.
You have to be careful that you're not over pricing your course or audience. In my case, I have an audience who are investors. They typically have some side cash or income, so they have money to pay for 400 or 500 dollar courses.
In your case, if you're dealing with maybe somebody who's struggling trying to get out of debt. Your course or book or whatever product might need to be only 19 or 9 or 49. Going beyond that limit, it may be a stretch because they don't have the money, they don't have the funds.
So you might be over pricing things in that industry or for that audience.
Bad timing on your launch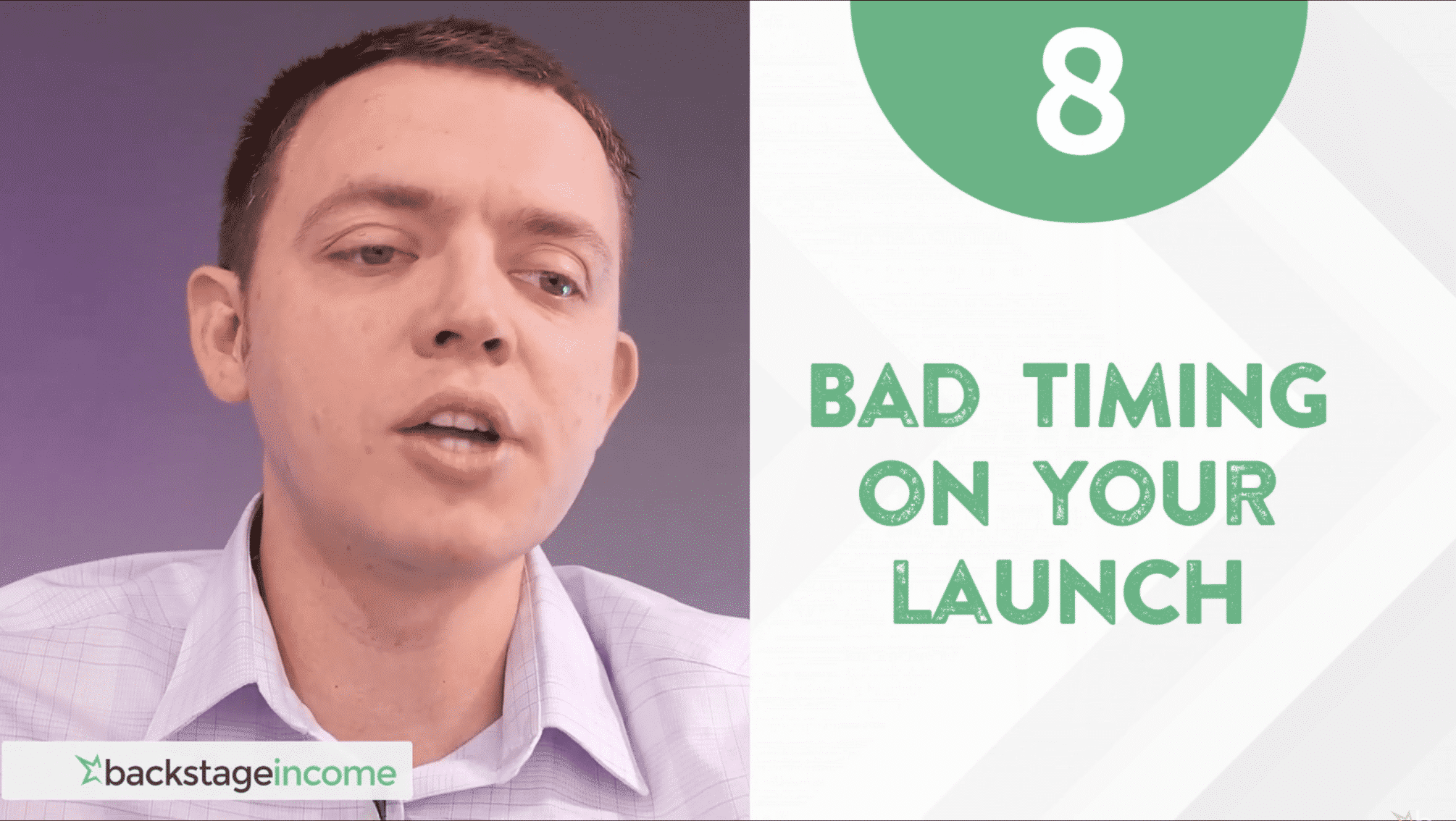 If you're in the Christmas season and you know people are going out Christmas shopping. You may think that's a great time to launch your course but people are busy. During the holidays, people are:
Spending their money.
They're not maybe interested in your course or material.
They're not interested in starting a business right away during the Christmas time.
They're just too busy.
They don't have the cash flow.
They don't have the extra money.
They're spending things on gifts.
They're not interested maybe in learning, maybe after the new year it might be a better time to launch.
So you have to think accordingly how to properly time your launch.
How do I do it?
Do I do it in the summer? Winter? Before or during Christmas? During thanksgiving?
Sometimes depending on your product, it may be the right opportunity to do it during Christmas. But again it really just depends on your audience.
So understanding your course and your audience, your material, your demographics is important.
For example, a lot of my peak sales happen September to November and then again from kind of mid January to kind of March, April.
That summer season's a little slow. People are on vacation and that kind of stuff.
I still do get sales during that time frame but it's not as prominent as maybe the regular winter season. Just because I'm dealing with more investments businesses that kind of stuff for you again it might be a bit different.
So anyways I hope you found this helpful. Those are kind of the eight tips and common problems that people have when they're trying to launch and get their course going.