Listen to the Podcast
Do you want to know the six types of e-books that you can write extremely quickly?
I always wanted to write books a lot faster. But it's not about just writing quicker. It's about knowing what types of e-books you can write more quickly.
There're certain types of e-books that you can write a lot quicker than others.
In this post, I'm going to share with you the six types of e-books that you can write fast.
Here're examples of books we've written with minimal effort. That's what most people want. They want to write a book fairly quickly and get some good results from that.
Type #1 – Guide Book
You've probably seen some of these books.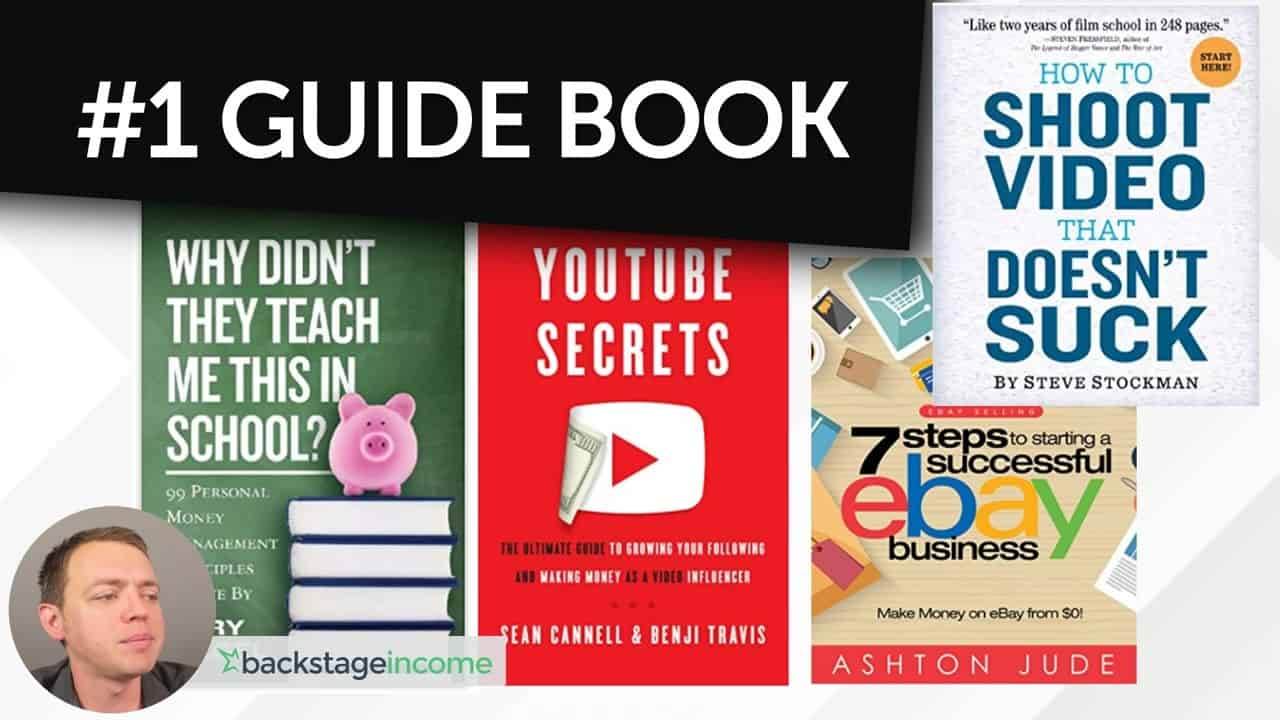 Take a look at these:
Why didn't hey teach me this in school? (This is 99 personal money management principles to live by)
YouTube secrets by Sean Cannell
Seven steps to starting a successful eBay business
How to shoot video that doesn't suck
Some of these are number base. You'll see the theme as we continue to go through. Some of these different types of e-books that a lot of them are number base and list based.
These books could be guide books. The guide books could be a procedural, and you can structure step 1, step 2, step 3, step 4, step 5.
And then you're getting through the book.
Every book has a procedure or a step-by-step process because you have those chapters. Even you can notice that with YouTube secrets. Even though it's not let's say 14 YouTube secrets, it probably has some sections to it. And that makes it a lot easier to write.
If you have from start to finish, a guidebook is one of your early and first bets to writing the book quick.
Type #2 – List Book
Another book could be a list book.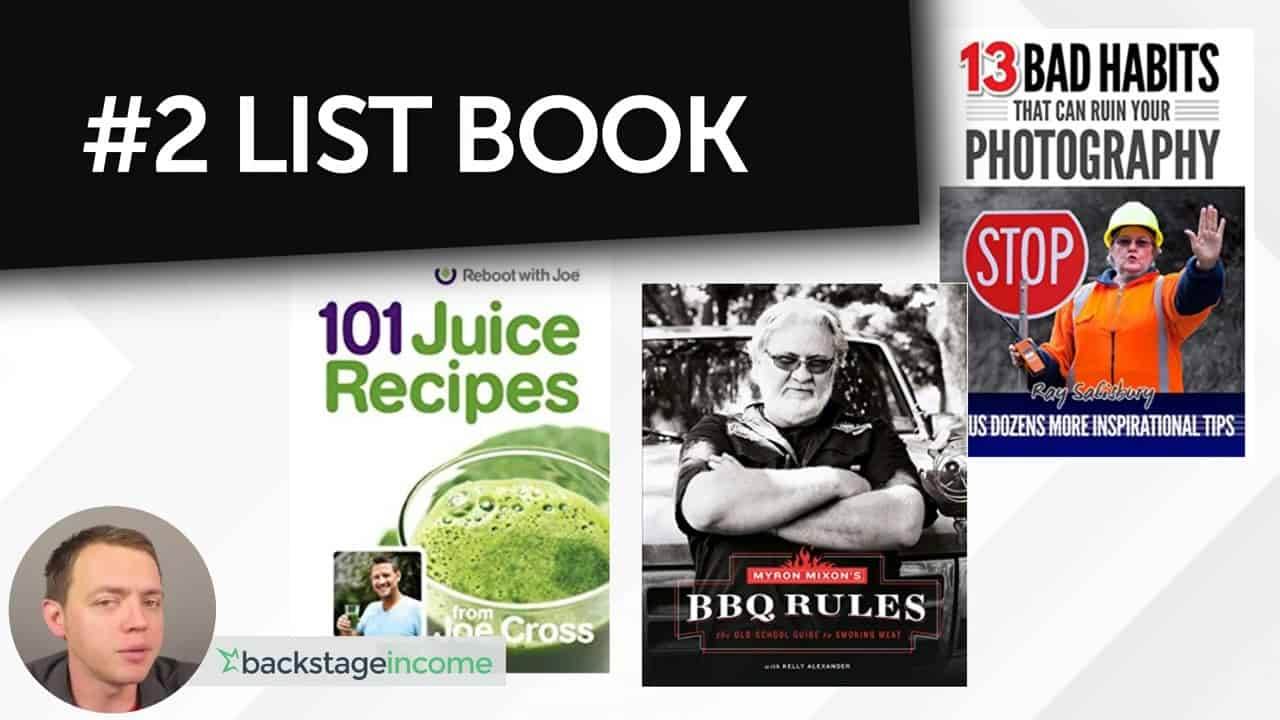 Here you could see some examples:
101 Juice Recipes
Barbecue (BBQ) Rules (7,10, 15 BBQ rules)
13 Bad Habits That Can Ruin Your Photography
Type #3 – Tips Book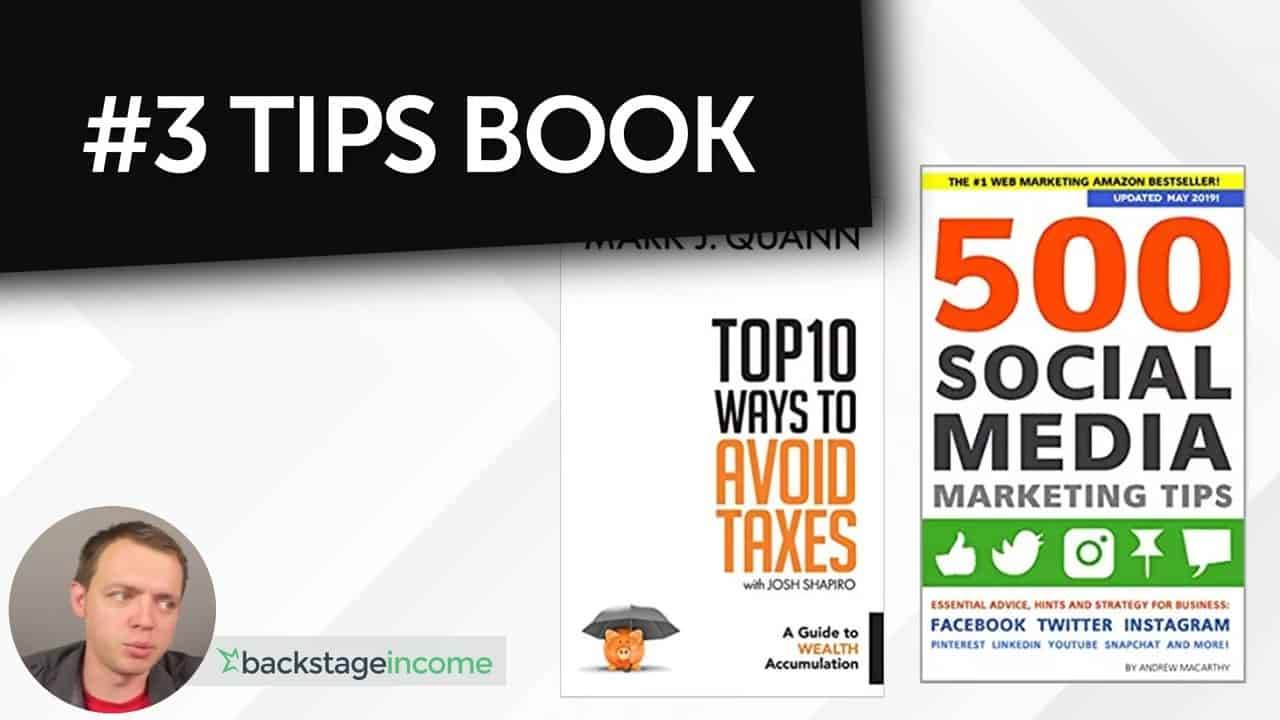 Here's another interesting one. It's similar to a list book, but it's more on tips. You get the picture here on the theme – the numbers.
500 Social Media Marketing Tips
Top 10 Ways to Avoid Taxes
Type #4 – Single Idea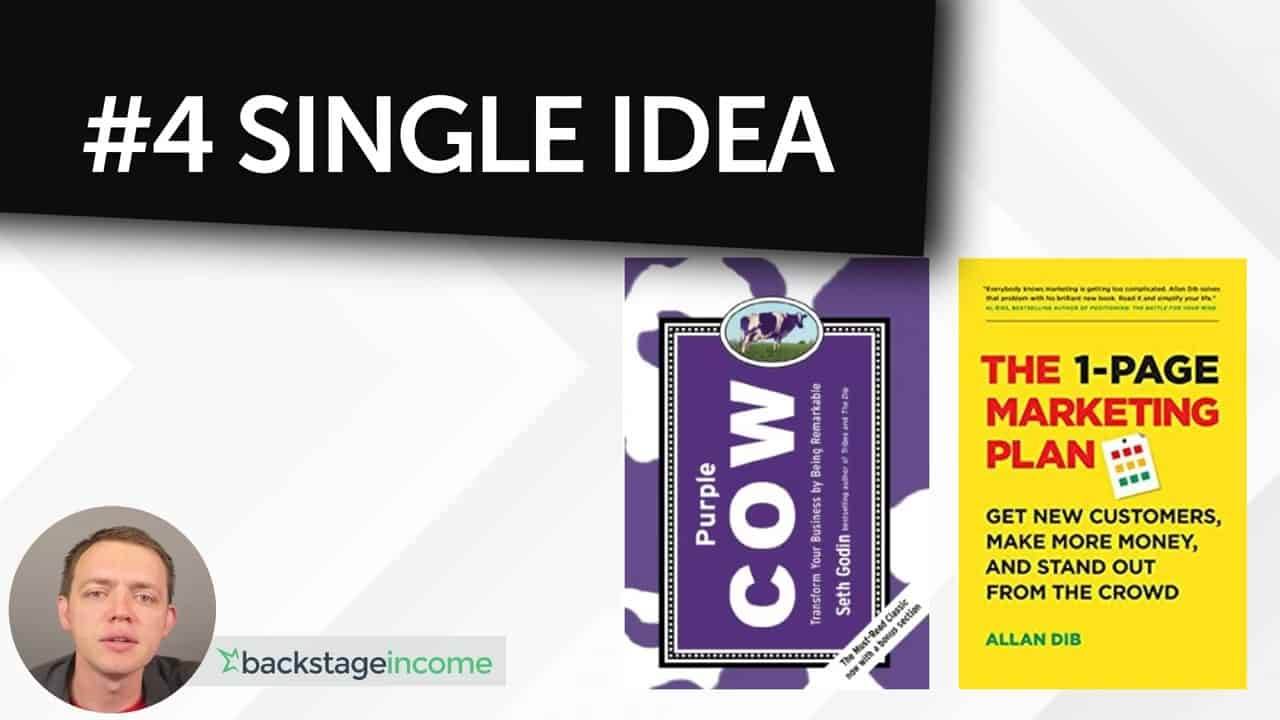 Think of one significant thought (one big idea) and then turn it into a book.
Here're some the ideas:
The Purple Cow (Seth Godin)
The 1-Page Marketing Plan
When you think of the purple cow, you've got to be different. You have to stand out. Think about it. If you see a purple cow on the street compared to a black and white cow, what is it going to look like…
How different is it going to be…
And in this case, that's a big idea. It's how do you become different.
When you look at The 1-page marketing plan, it's that one/single idea that is turned into a book.
Type #5 – Experts Book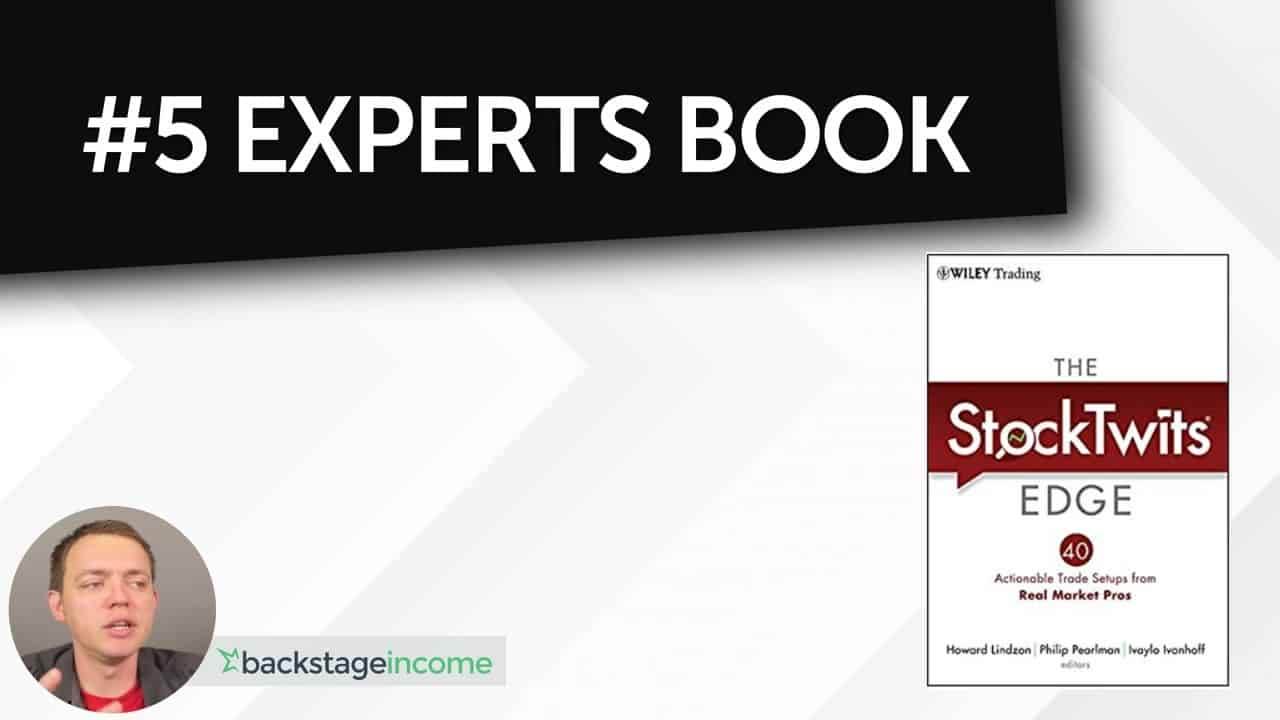 This one I've got pretty quickly. The main reason is that I knew about this book. I heard about this book, and it's The Stock Twits Edge book.
You will see 40 actionable trade setups from real market Pro.
This is what you do:
you take the experts in your field
you interview them
you get their ideas and summarize them
take the experts (their knowledge)
create a book about it
It could be Top 10 marketing professionals reveal their secrets. It could be Top 40 actionable trade setups from real market professionals.
These books encompass other people's ideas or thoughts. You could even get them to write different tips, and you compile and put into a book.
Quick note: You need to disclose that ahead of time.
Type #6 – Q+A Books
It's similar to a tips book. It's all about creating a lot of questions. Then you would answer them.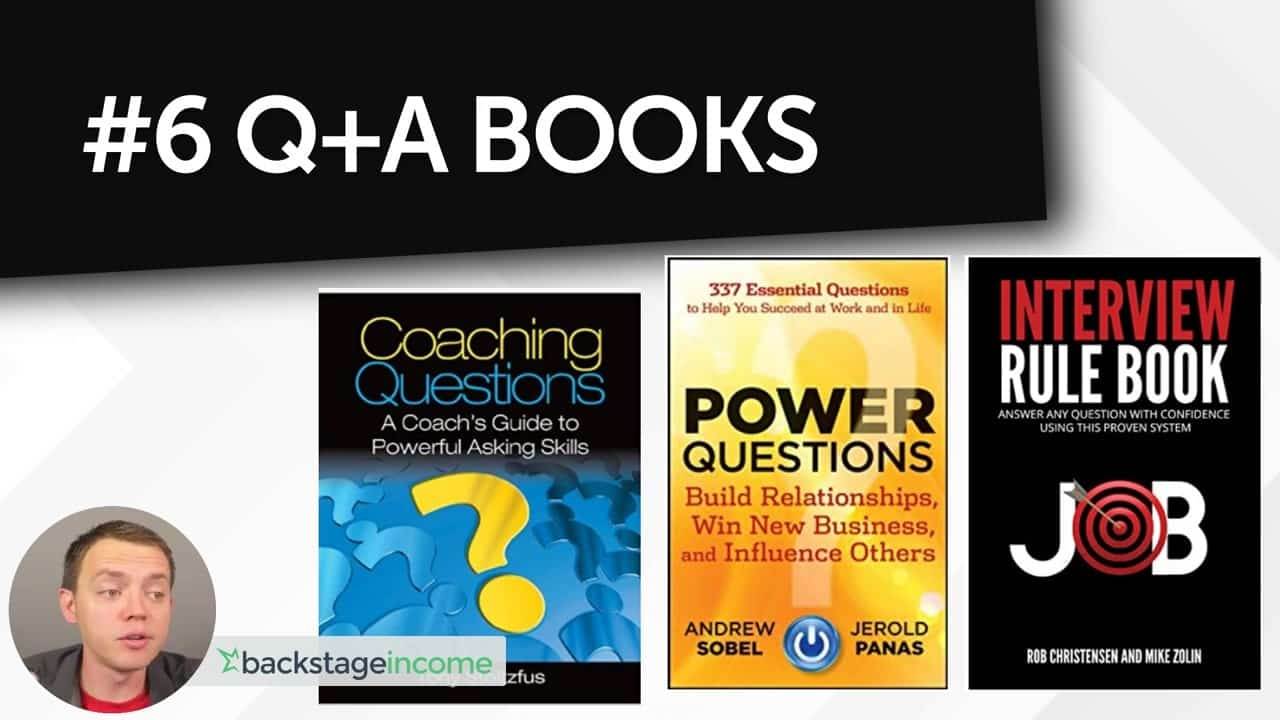 If you look into the sports area, you can come across this book: Coaching questions – a coaching guide to powerful asking skills.
You're asking these questions and what are the other answers or the results that you're looking for.
It could be something like this: Power Questions – build relationships, win new businesses, and influence others.
Maybe you can get some ideas from the Interview rule book. You can think of the questions, and then you provide answers.
Final Word
These are the thoughts and ideas that you should be thinking about and the different types of books that you can write extremely quickly.
I hope this gives you some insight into getting started on your book.