Right now you might have version 1.0 of your course. You might be in production of it or it might be done.
What I want to share with you is some insight on why a second version of your course, especially if it's a successful course that you've already proven and tested and you've gotten sales from it, is the smart approach to go with.
When you are working on version 1.0, you're trying to make it all perfect.
You're trying to make it all great and to be able to sell the course.
The great news is, if you already plan ahead to making version 2.0, having version 1.0 allows you to get to the launch faster because you already know that you're going to get version 2.0 within three months, six months or something like that.
You're going to improve that course anyway.
So what allows you to do, by planning out that you're going to do version 2.0 eventually or very soon, is that it allows you to launch or pre-launch kind of version 1.0 and get it out the door.
That also allows you to kind of see what's going on with the customers/audience what they like and don't like about the course.
Then it allows you to improve as you get into version 2.0
Take a look at my website
Take a look at some of the investing products that I deal with.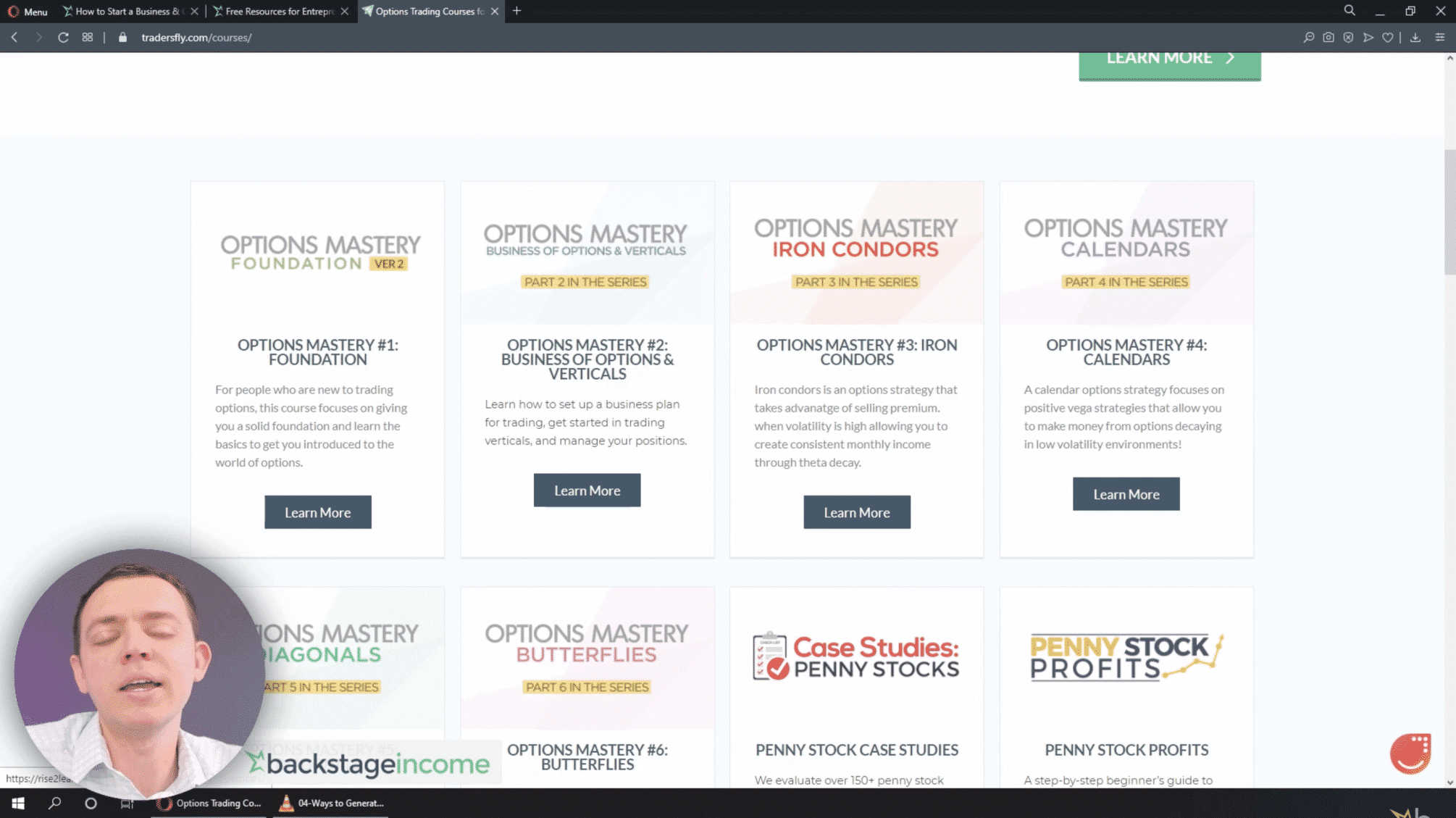 I deal with a lot with options trading and options investments. So some of the things that we sell to our customer is the options trading and investment kind of series.
Now in there, I've got options mastery version 2.0.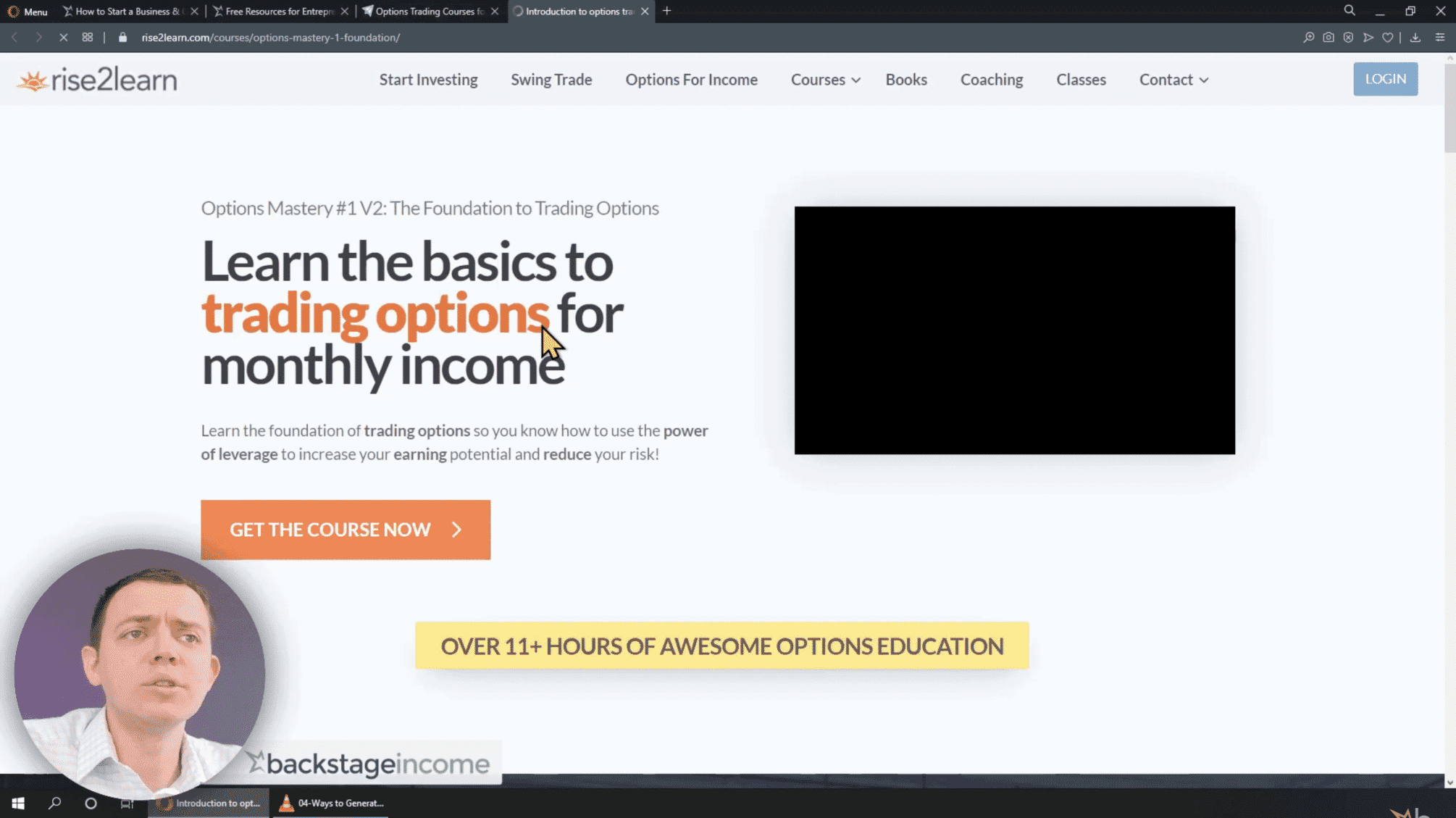 This is the second version of that course
Now the first version was only three videos long. It was an hour a piece. So it's like three hours.
This version is now much longer and you get many more videos with it. It's 11 hours long and there's just many more modules to it.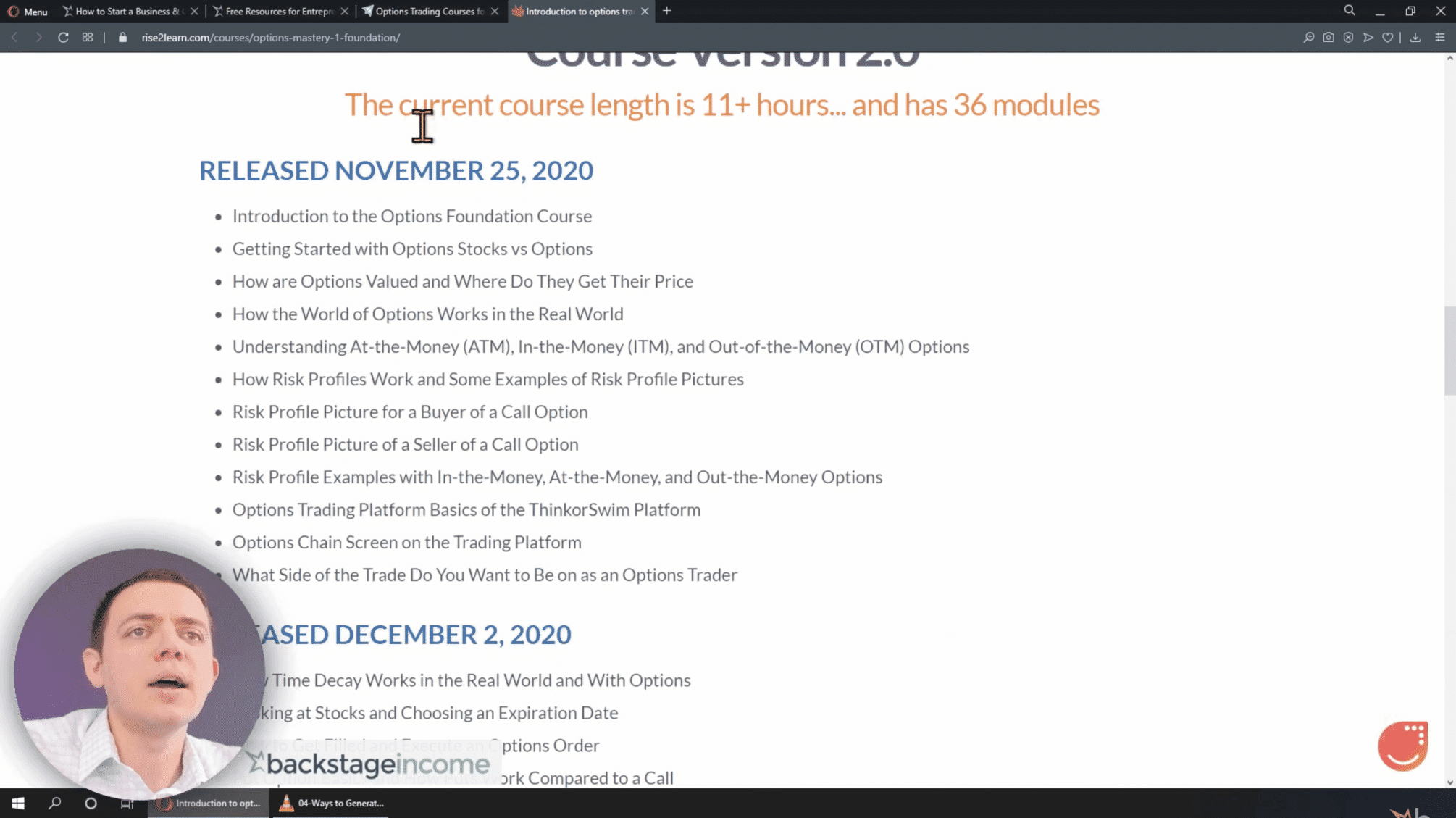 Now there are a lot of great pros and benefits to having a second version of your course.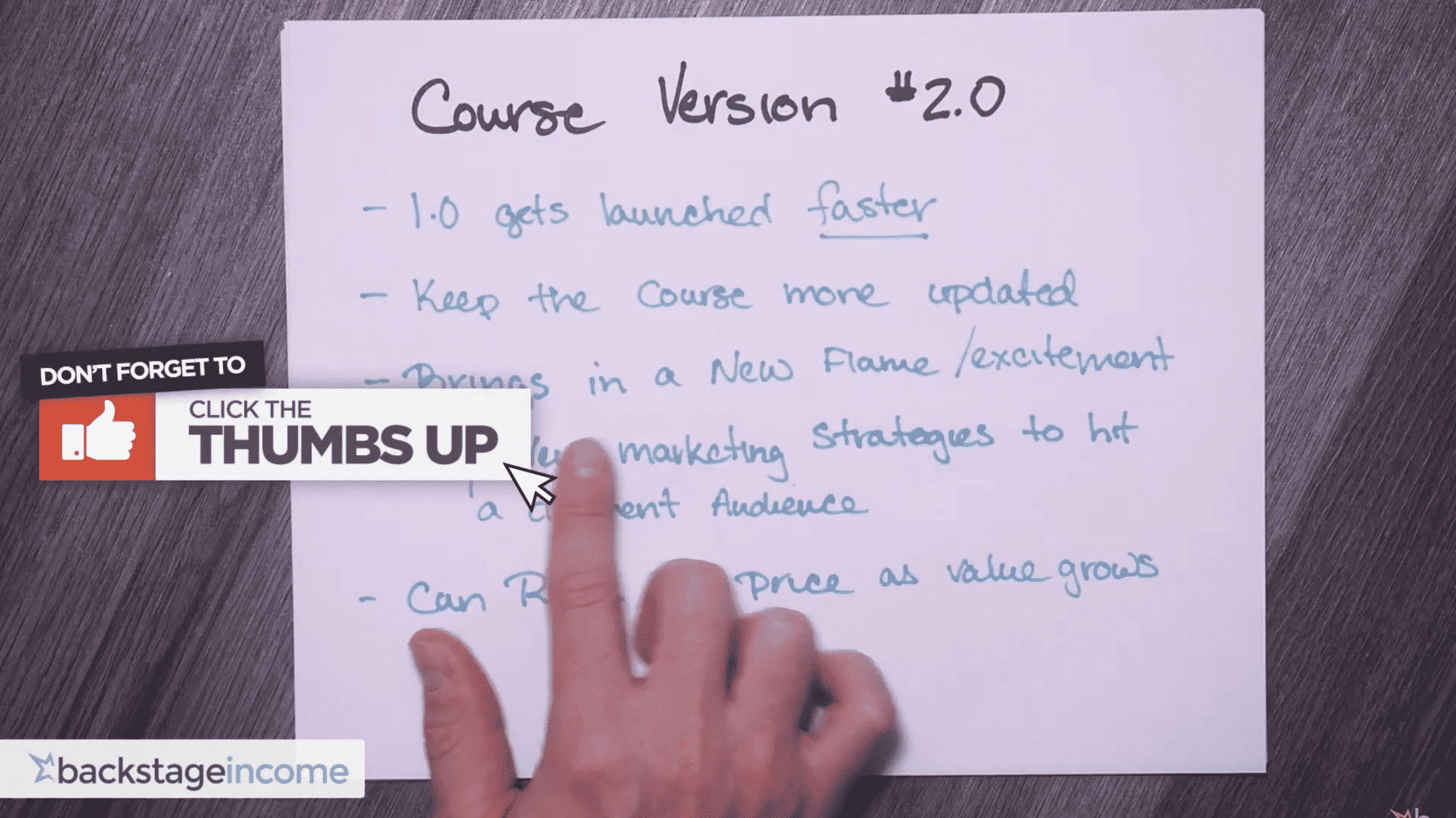 Here's a couple of insights for you:
Allows you to keep the course more updated
For example if you're doing something like Pinterest marketing tactics and techniques. That may be relevant two years ago. If you don't update that course with some fresh modules, you may then lose out on some people.
Some of the information may be less relevant.
That's why you just update the course so people can see that there's some fresh stuff there.
Just make a video, even if it's six months or eight months ago, at least you can see the new algorithmic changes have been updated and kind of relevant in today's kind of world.
Brings in a new flame or excitement
Anytime you got something new, people like that.
If it's just something new or different it catches people's attention.
It brings in some of that excitement and that means they are maybe more likely to buy the product or try something new.
Because of that, it also allows you to try new things like marketing strategies to hit a different audience.
So, for example, if you focus maybe more on the smaller businesses. When you're marketing something at the beginning, now you might actually look at targeting the big larger businesses/corporations in your marketing tactics.
If you're doing like, let's say, a massage business, you might be targeting the sports athletes. If that's not really working, you don't enjoy working with them as much. Now, you might be targeting the older people that need some physical therapy.
So again, you might tweak your marketing tactics.
The great news with that is it allows you to do other new things — like raising the price as the value grows.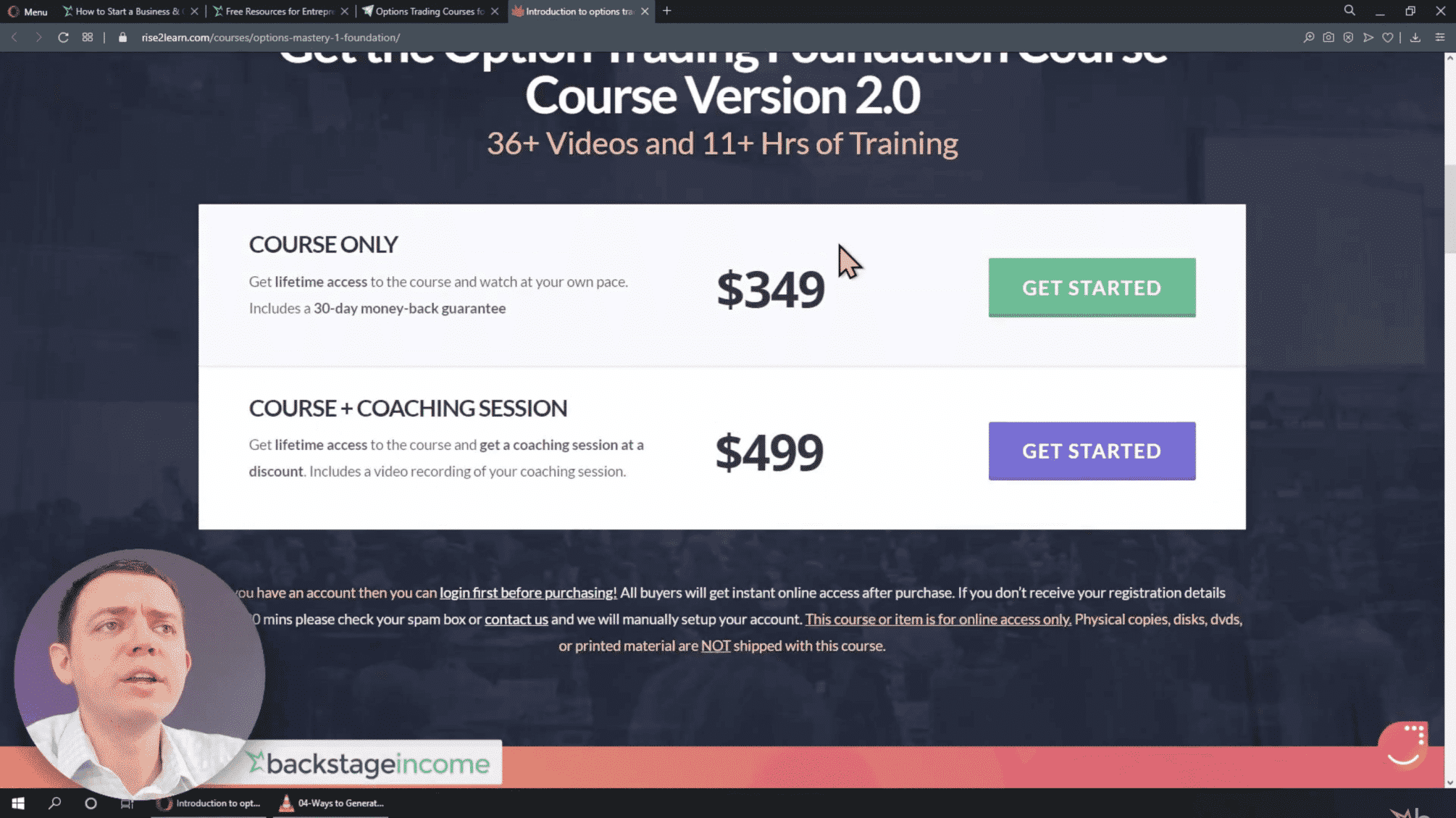 So for example in our course here, the current price is 349.
The earlier course for this I don't remember what we started at um but you know this was filmed like five years ago.
The beginning one, was I think it was 197. Now with inflation, with prices just naturally going up with time, it allows me to raise the rates of products and services as well.
Now you've got version two. You kind of got a fresh start.
Maybe the first month or two, people are wondering, why is it more expensive than the other one?
What I do is I just kind of take it off the market for a couple months.
Then maybe you've got some new audiences coming in and then I'll put it back up as a kind of new fresh product.
So that's my kind of approach to just price transitioning.
Oftentimes, I will just upgrade a lot of people for free or at a discount or they send in a testimonial if they've already had version 1.0
In general, what it allows you to do is just kind of raise the rate.
You can also throw coupon codes to be able to get them at a discount as you're launching that second version.
So that way people if they want both versions they could have both versions.
It's not to say the first version is bad, it's just you're constantly updating the course.
So anyways those are a few of great handful of concepts and techniques as far as the reasons why version 2.0 makes sense.
There's a lot of great benefits to it:
It's smart
It can get you more sales
It allows you to keep your content fresh and keep evolving it.
By having updated versions, it just you know brings in a new perspective from the customer as well.
It peaks the curiosity.
So anyways, I hope you found this helpful and insightful and maybe you're thinking about making a version two or three of your courses.
Remember, if you can get the first one quickly, you're able to then make some changes and adjustments as needed.
Whereas if you try and complete the whole thing and it's not what you wanted, well you've already spent all this time and kind of wasted it on it.
You now have to make a large change to your product line.